6 Hari Raya Road Trip Tips To Balik Kampung Smoothly!
It's that time of the year again! Balik kampung ho ho ho balik kampung! (you know you're truly Malaysian if you sang that instead of reading it!)
Travelling during the long Hari Raya holidays can be tiring and tedious because of the hours spent in traffic. We're here to help you with some quick Hari Raya road trip tips!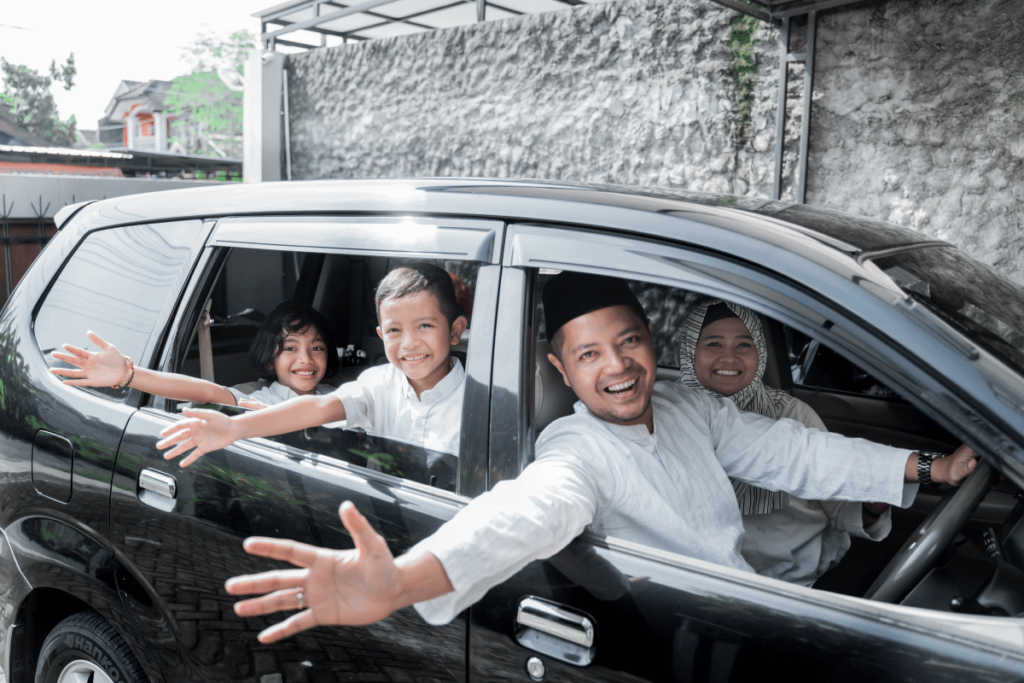 While some people prefer flying back home to avoid road traffic, it's not always the most affordable option.
Additionally, nothing beats the experience of going on a road trip with family; the endless chats with our siblings, bickering over who gets control over the music and a personal favourite, snacking on kuih Raya in the car.
Read More:
6 Hari Raya Road Trip Tips To Balik Kampung Smoothly!
1. Follow Plus Travel Time Advisory Schedule (TTA)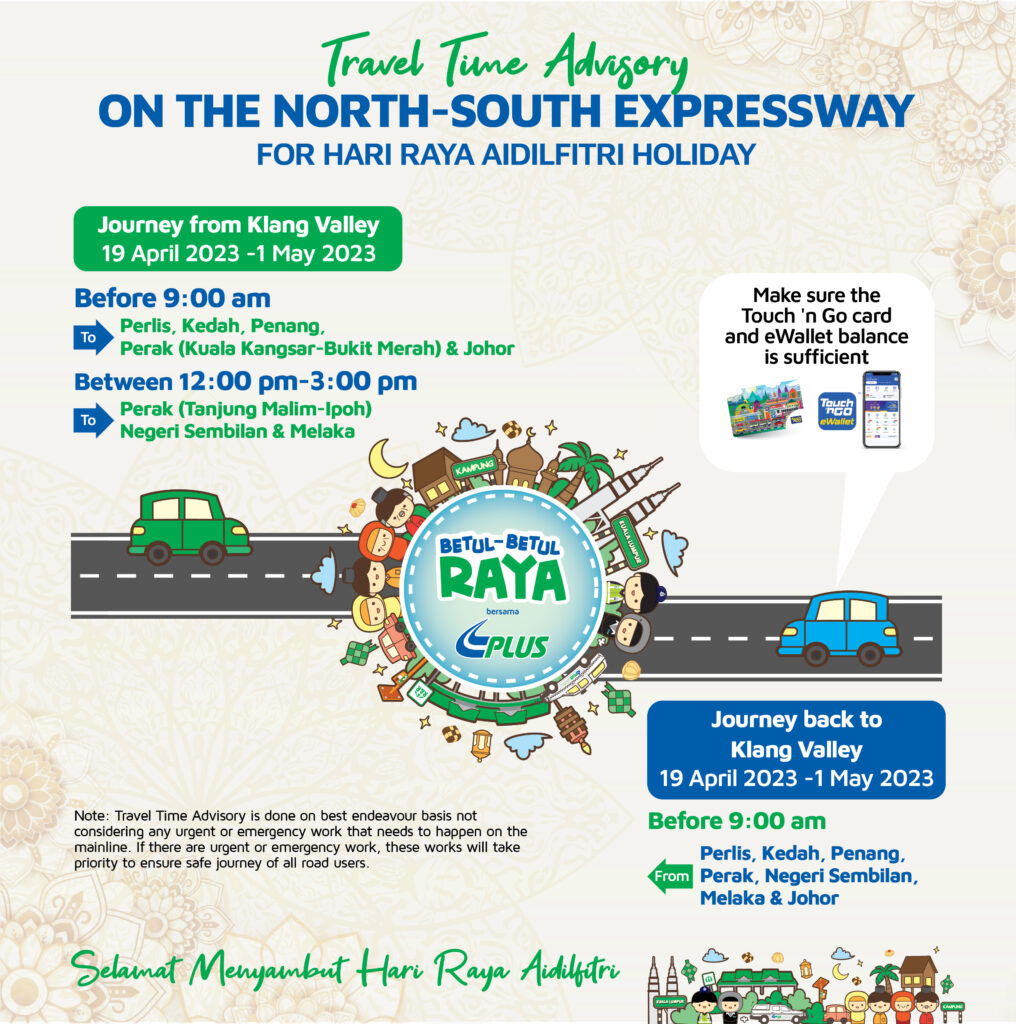 Every year, we're encouraged to follow the Travel Time Advisory (TTA) schedule in conjunction with the Hari Raya Aidilfitri festivities from 19th April till 1st May, 2023 to avoid being stuck in traffic!
We don't want to be late to our fun-filled Raya open houses and keep our family and friends waiting!
2. Service Your Car Beforehand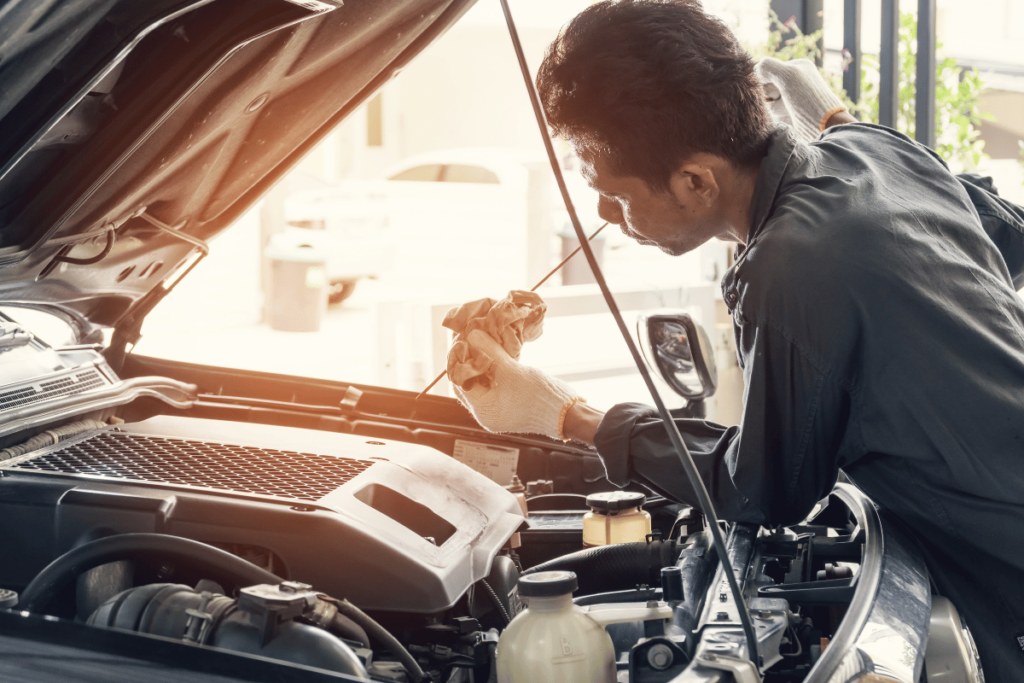 Before you hit the road with your loved ones, get your car checked and serviced to avoid any chance of a breakdown.
Check your car's fluids, tires, battery, brakes, and lights to ensure a safe and stress-free journey. A little effort spent on servicing your car before your Raya road trip can ensure a peaceful and joyous journey.
3. Download the Etiqa Smile App for 24/7 Roadside Assistance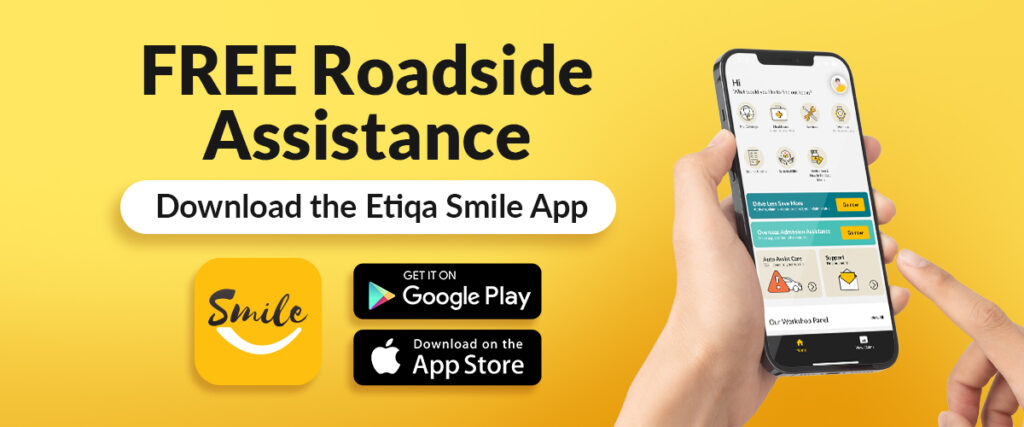 If you're planning a trip back to your hometown this Raya, download the Etiqa Smile App before you hit the road.
With the app, you can request for 24/7 roadside assistance with just one click. Available anytime, anywhere. What's more, if you have a comprehensive motor insurance or takaful plan with Etiqa, your roadside assistance is free!
It's super quick and easy to get help, all it takes is just one tap. So, if you want to avoid any delays and ensure a stress-free journey back home, be sure to have the app on your phone.
4. Have a Balik Kampung Playlist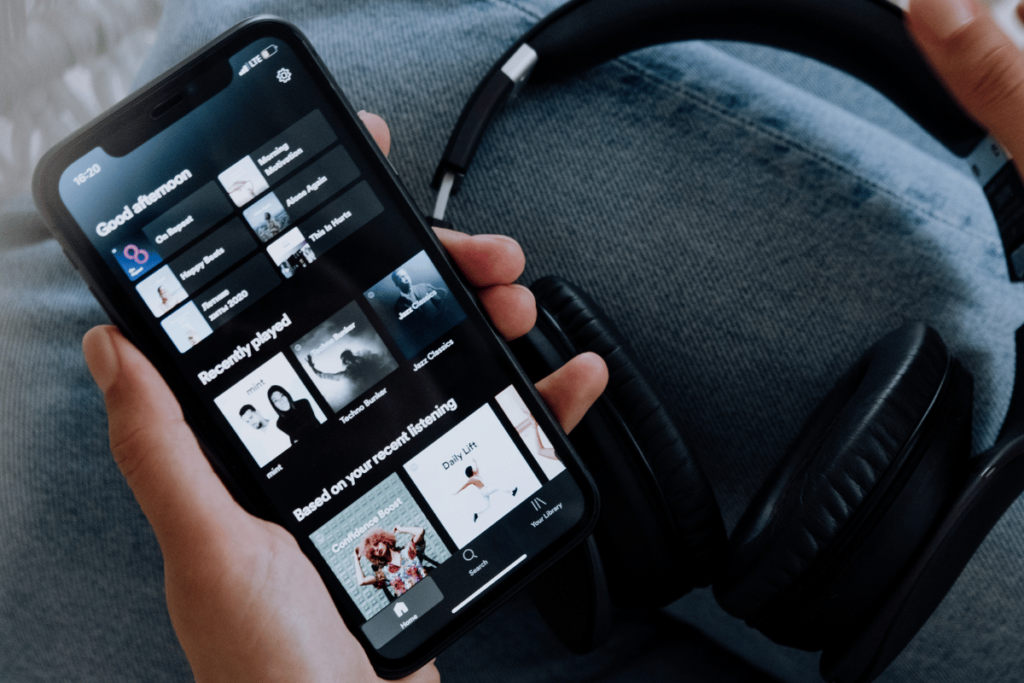 To set the Raya mood, be sure to have your list of songs in check!
It's going to be a long ride back home; you might as well have some fun, jamming and singing along to some Raya beats with your loved ones. However, be sure not to get distracted by your music as it may distract the driver. Safety first, always!
Here are a couple of Raya playlists to listen to on your journey:
5. Pack the Essentials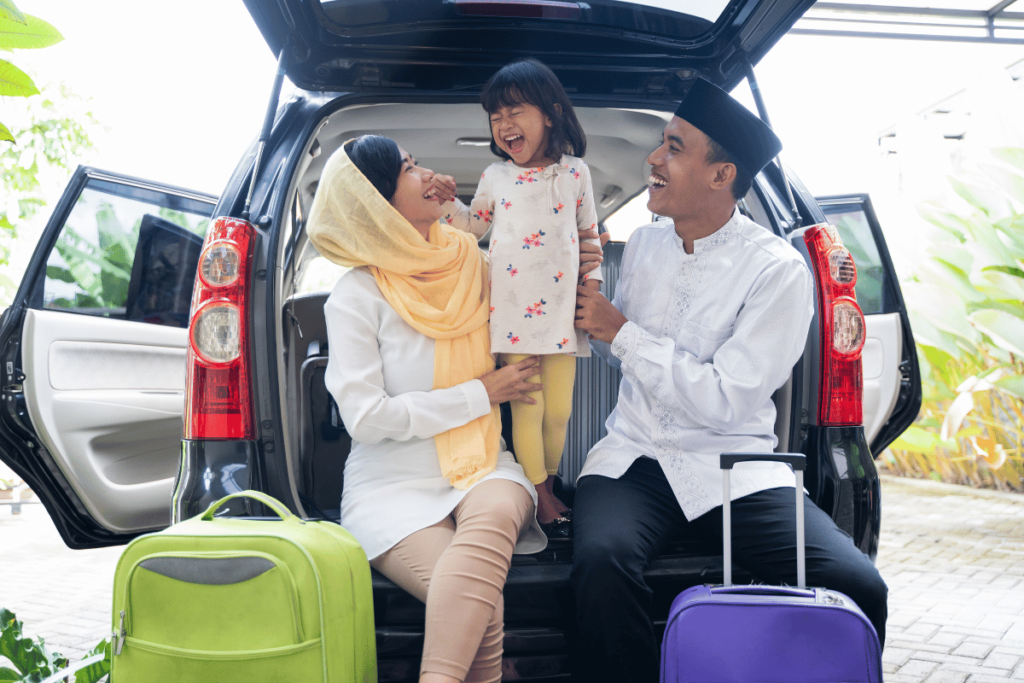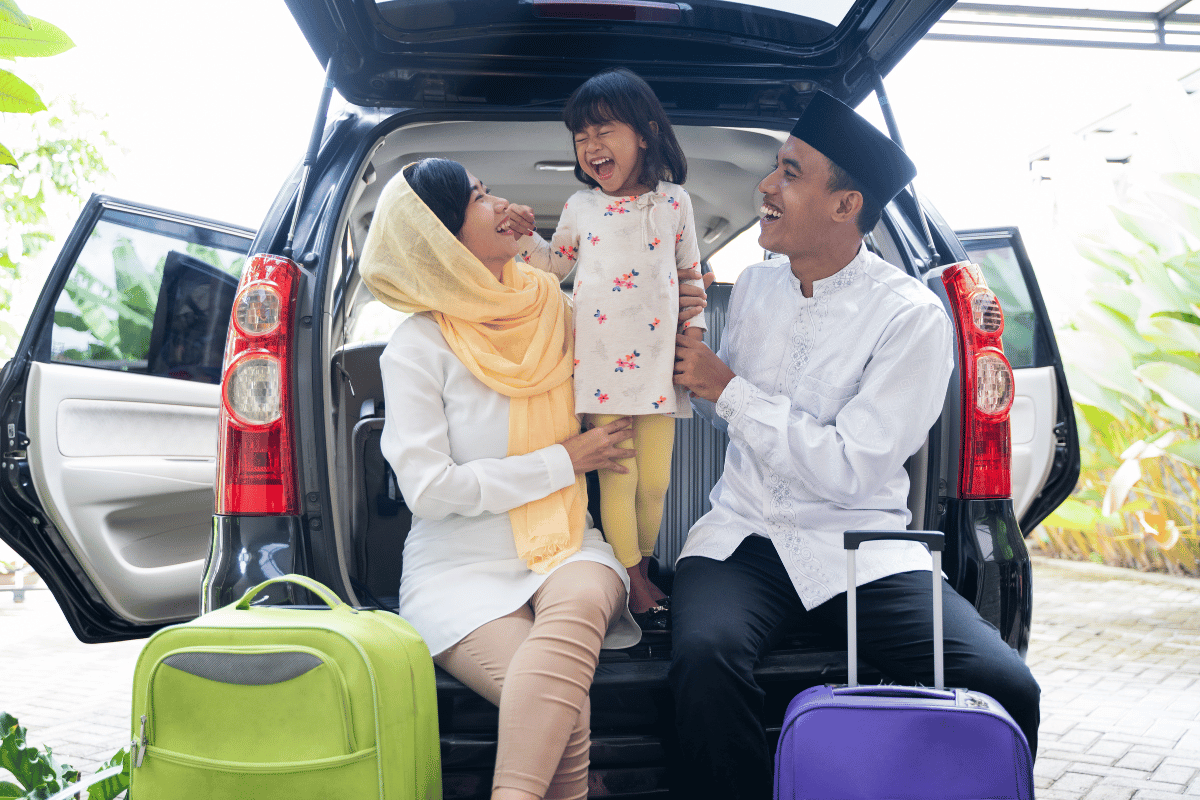 Comfort is key to making road trips enjoyable, especially during the Raya season where traffic can be pretty hard to predict.
Wear comfy clothes and shoes, so you're able to sit in the car for long hours. Bringing along a cosy blanket and pillow might be just the trick to help you get a quick nap.
Remember to stock up on water and snacks (by snacks, we mean kuih Raya and cookies, of course!) to stay hydrated and energised, especially if you're travelling at odd hours of the night.
By packing these items, you'll be good-to-go for a comfortable and stress-free balik kampung journey.
6. Get Your Gadgets In Check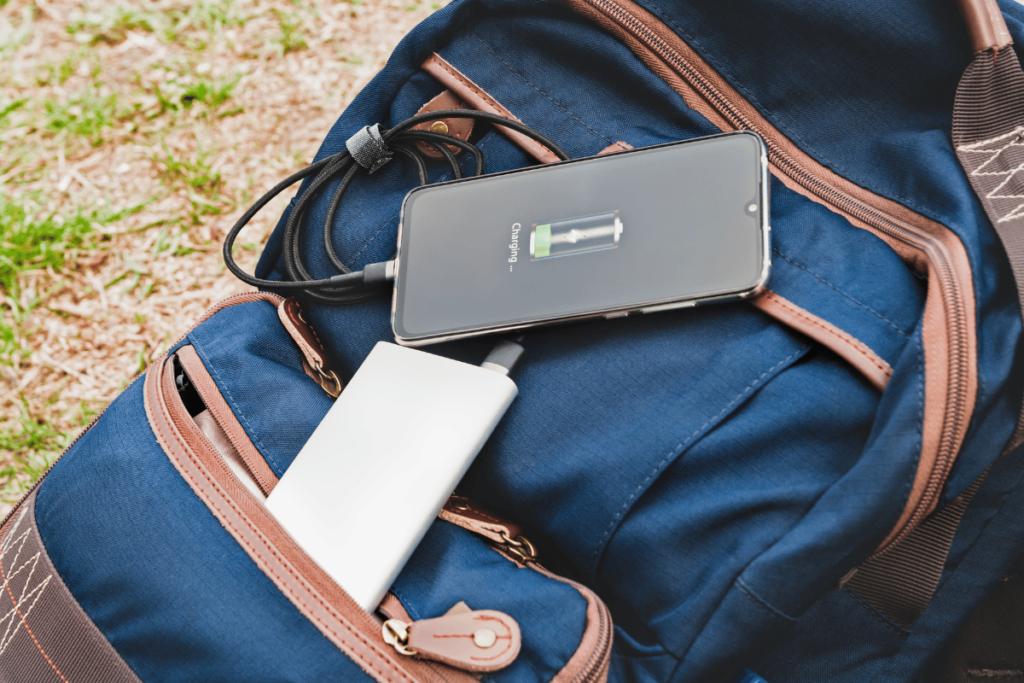 Besides packing the essentials, ensure your gadgets, such as your phone, tablet and gaming consoles, are fully charged to keep you entertained for the journey ahead.
Don't forget to have a power bank with you. You'll definitely need it to charge your devices, especially if you're using apps on your phone for navigation and music.
Additionally, to avoid unnecessary pit stops on your road trip, be sure to top up your e-wallets and Touch N Go to ensure a smooth journey back home.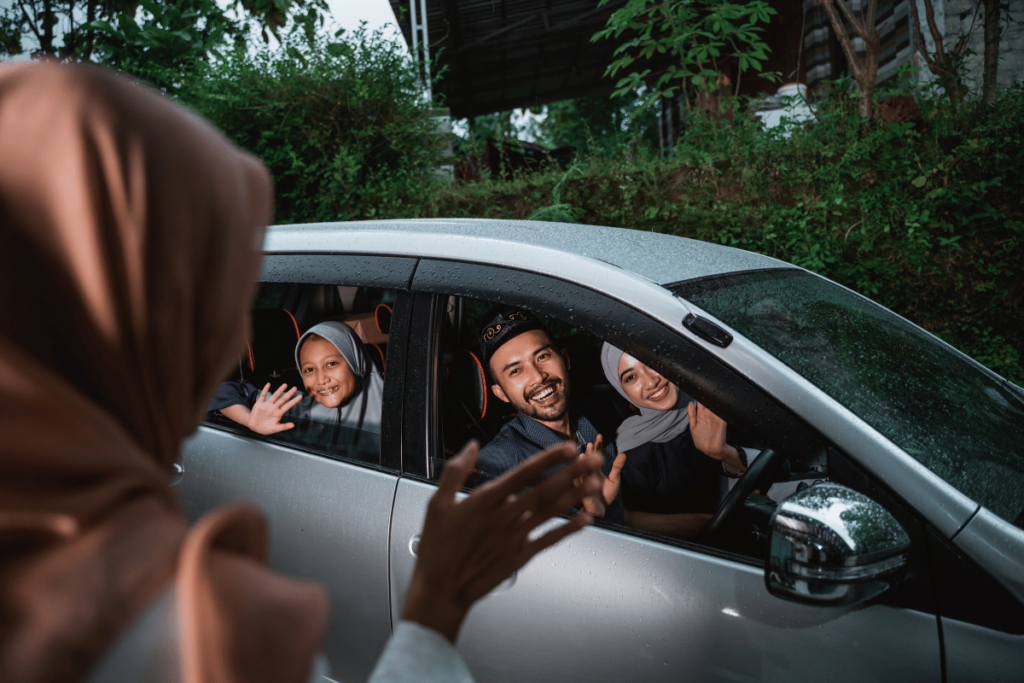 There you have it, 6 Hari Raya road trip travel tips to balik kampung! Road trips during festive seasons are special because they bring together family and friends to celebrate traditions and create new memories.
However, it's important to prepare and plan ahead to ensure a safe and enjoyable trip. From servicing your car to packing for comfort, there are many things you can do to make your journey as smooth as possible.
Look out for your loved ones who will be travelling this festive season by sharing this guide and the Etiqa Smile App so they can truly be road ready this Raya.
---
The information contained in this blog is provided for informational purposes only. It should not be construed as advice on any matter. Etiqa accepts no responsibility for loss which may arise from reliance on information contained in the article. This information is correct as of 14th April 2023.
Source: PLUS