Automatic Car Wash Vs Hand Wash: Which Is Ideal For You?
When it comes to keeping your ride clean and shiny, there are two main ways to go about it: with an automatic car wash or a hand wash. Both have their pros and cons, which one you choose really depends on your personal preference and needs. 
As we live in a fast-paced world, automatic car washes have become superior because of their convenience. However, there are still plenty of car enthusiasts out there who swear by hand washing and caring for their cars themselves.
Let's take a closer look at the advantages and disadvantages of each method so you can decide which one is right for you and your four-wheeled vehicle! 
Read More:
Advantages and Disadvantages of Automatic Car Washing
Pros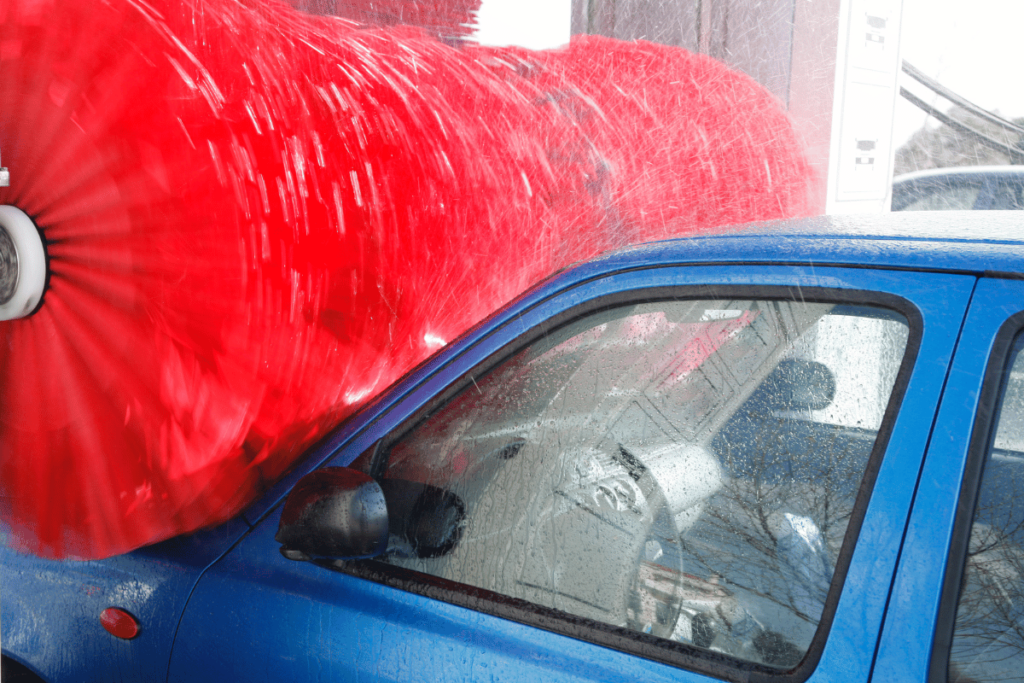 1. Quick and Convenient
One of the best reasons to opt for an automatic car wash is that they're super quick and easy.
You can usually drive through one in just a few minutes; and the whole process is automated, so you can sit back and relax in your car while it gets sparkling clean.
It's a great option for anyone who lives a busy life and is always feeling like they are short on time.
2. Consistent and Uniform Results
Another impressive thing about automatic car washes is that they always deliver the same great results.
The equipment and processes used are designed to give every car that goes through the wash the same level of cleaning and protection.
You can trust that your car's exterior will be looking spotless every time you go for a car wash.
3. No Physical Effort Required
Ever wished your car could just wash itself? Going for an automated car wash is almost the same thing! It is hassle-free as you barely have to lift a finger to get your car cleaned.
This is especially great for people who may have mobility issues or simply don't want to get their hands dirty.
Cons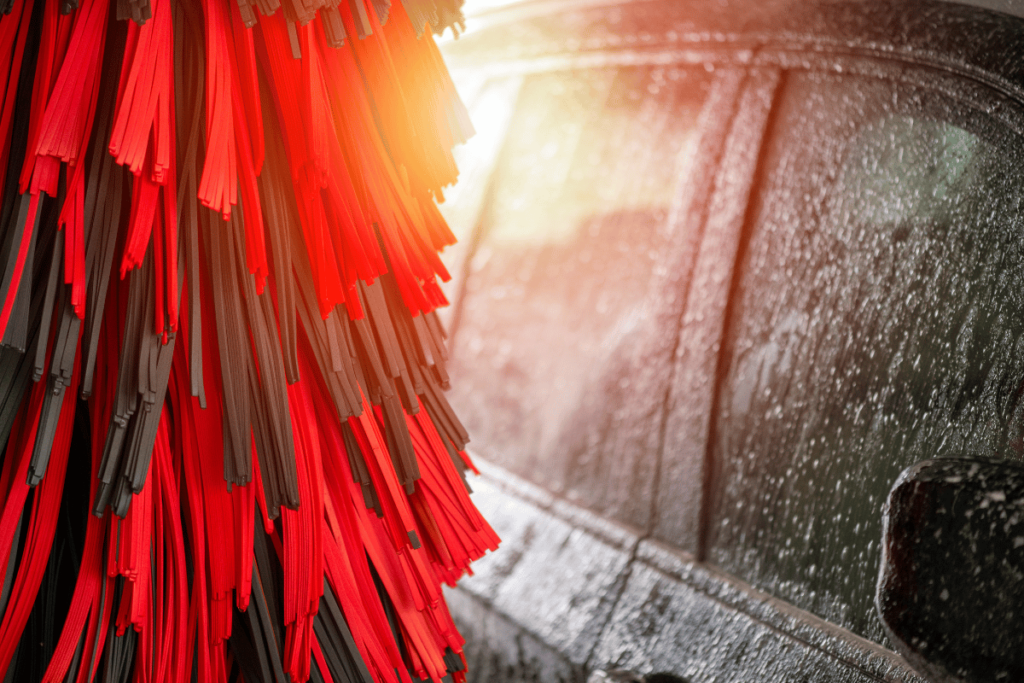 1. Unable To Clean Hard To Reach Spots
While automated car washes are speedy and convenient, they don't give you the attention to detail that you get from a hand wash.
The system can't reach the nook and crannies of your car that may still require some deep cleaning.
In this case, you might have to hit those hard-to-reach spots yourself, which is basically a second round of car washing and cleaning.
2. Unable To Customise Your Car Wash
The automated systems are set up to clean every car in the same way, no matter what kind of shape it's in or what specific needs it might have.
So if you want to go for an eco-friendly car wash option or exclude certain chemicals due to allergies, you would not have the flexibility to do that.
This might be a deal-breaker for some car enthusiasts as you don't get to personalise your car cleaning process or get to choose the products and tools used.
3. Might Cause Damage To Car Exterior
One thing to keep in mind when using automated car washes is that there's always a chance your car could get damaged, especially if the equipment is outdated or not working properly.
The brushes and other mechanical devices used in these car washes can sometimes scratch or even dent the surface of your car, which is not something you want.
So, while they can be a quick and convenient option, it's important to weigh the risks and decide if it's worth it for your ride.
Advantages and Disadvantages of Car Hand Washing
This list of pros and cons will help you decide if hand washing your car is for you.
Pros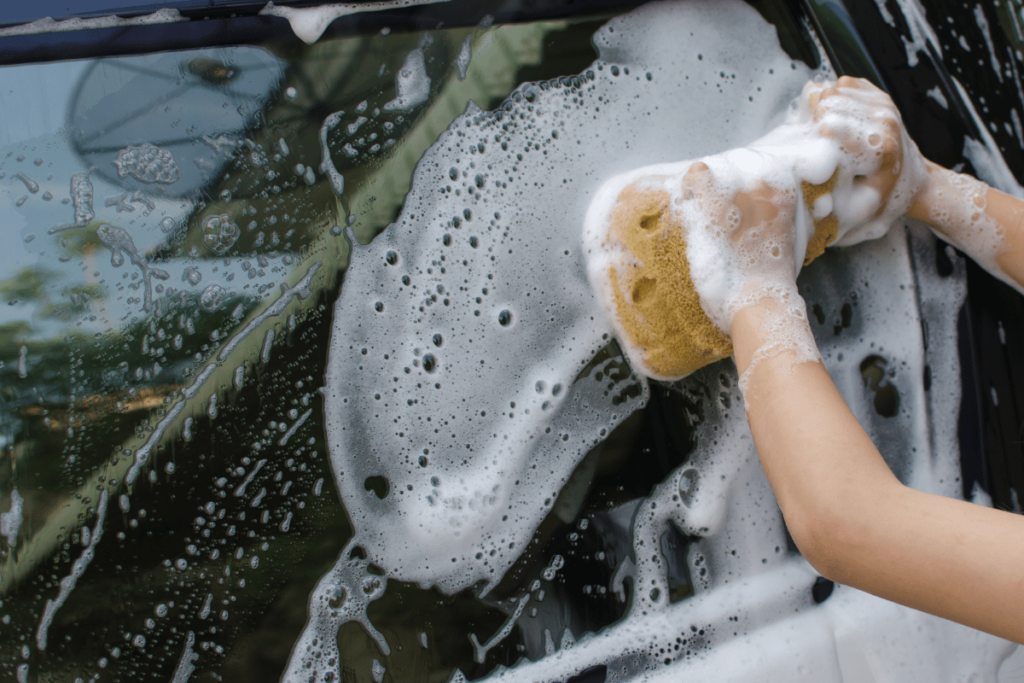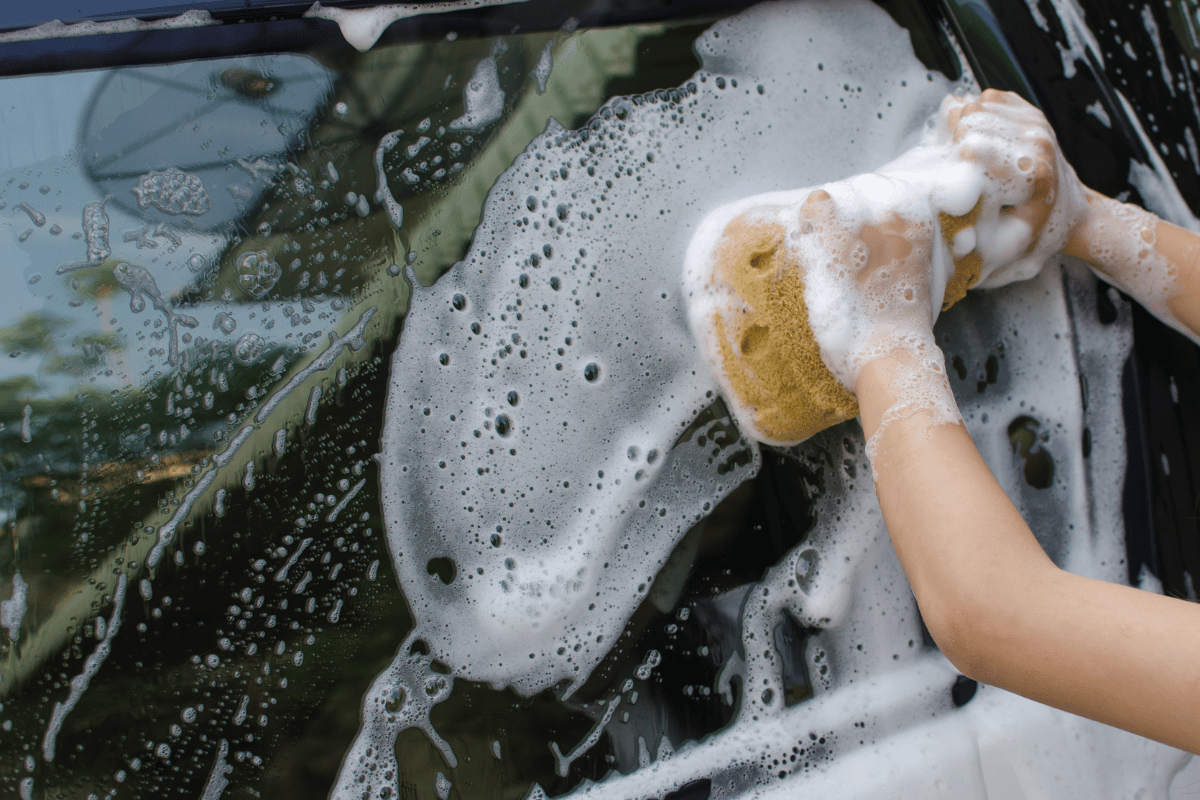 1. Complete Control Over The Cleaning Process
It's okay if you enjoy being in control of your car's cleaning process and take the reins by hand washing your ride.
By being in control, you're able to ensure you get tight spots, corners and focus on areas that need extra attention.
Additionally, if you don't want any harsh chemicals to be used on your car or are allergic to any solutions, you can use alternatives that are better suited to your preference.
2. Cost-Effective Car Wash Method
Washing your car by hand is a huge money-saver. Sure, you may need to invest in some basic supplies like soap, a bucket, and towels, but once you've got them, you're good to go.
Besides, if you already have household cleaning products on hand, you can use those to save even more money in the long run.
3. Environmentally Friendly
If you're an aspiring environmentalist, or even if you just want to do your part in protecting the environment, washing your car by hand is the superhero thing to do.
You'll lose way less water when washing your car by hand when compared to driving through a car wash.
Besides, by choosing to hand-wash your car, you are not only saving water, but you're also doing your part to reduce the carbon footprint of your car.
Cons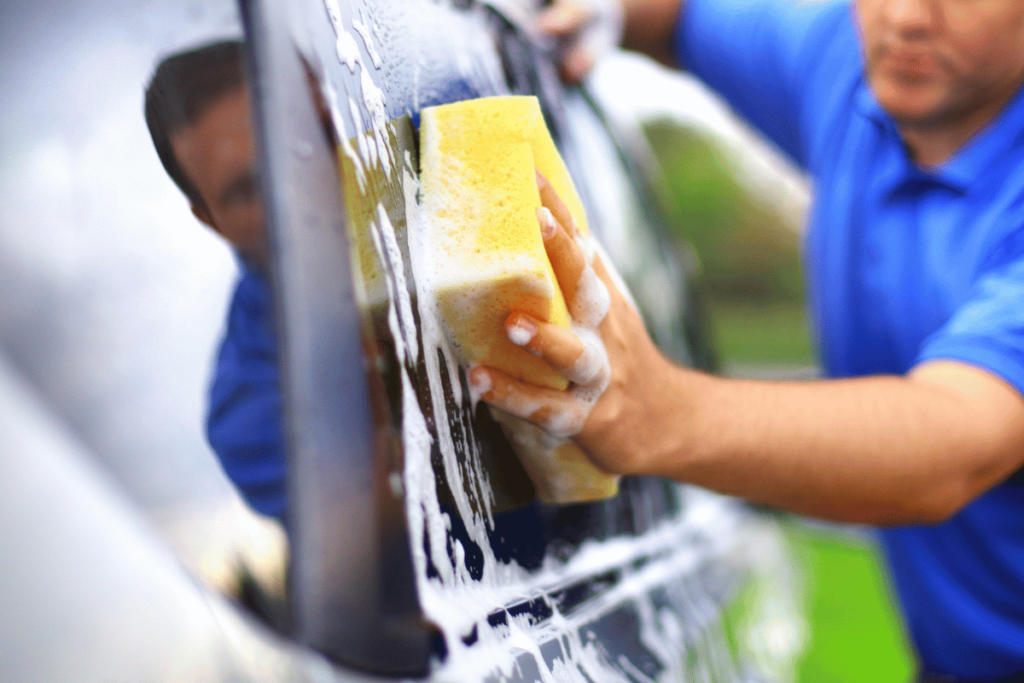 1. Time-Consuming
Hand washing your car is going to take way longer compared to an automated car wash. It takes time to wash, rinse, and dry your car without any fancy machinery involved.
Plus, washing your car by hand is going to be weather-dependent. If it's too hot, you're going to feel uncomfortable and if it's raining, it'll take longer for your car to dry.
2. Physically Demanding
Hand-washing your car can be quite the workout.
If you're not used to high physical activity or have any mobility issues, hand washing your car may not be the best idea. It can be tough on your back, shoulders, and arms, leaving you feeling sore the next day.
3. Inconsistent Results
Washing your car by hand leaves room for error, especially if you are not experienced or using the right techniques.
It can be challenging to evenly distribute the soap and to ensure that you are cleaning every part of the car thoroughly.
As a result, some areas may end up looking cleaner than others, and you may miss spots that are difficult to see or reach. This can lead to an inconsistent appearance and potentially leave dirt or grime on your car's surface.
So, which car wash method is the one for you?
At the end of the day, the choice between an automated car wash and a hand wash comes down to personal preference and priorities. Ultimately, the goal is the same – to take care of your car and keep it looking great for years to come. So, which do you prefer?
---
The information contained in this blog is provided for informational purposes only. It should not be construed as advice on any matter. Etiqa accepts no responsibility for loss which may arise from reliance on information contained in the article. This information is correct as of 12th April 2023.