9 Tips on How To Plan A Road Trip With Friends
Ready to hit the open road with your squad? It's time for that friend's road trip to make it out of the group chat with these amazing road trip tips!
A road trip is a recipe for unforgettable memories, spontaneous adventures, and endless laughs. To make sure everything goes smoothly, a little planning goes a long way; and we have just the tips you need on how to plan a road trip with friends.
Checklist: What To Pack For A Road Trip
Wondering what to bring on a road trip with friends?
Some things to pack for a road trip:
Essentials (identification card, wallet, driver's license)
Clothes (depending on how long your trip is)
Toiletries
Snacks
Tech (phone, power bank, camera, tablet)
Entertainment (books, games)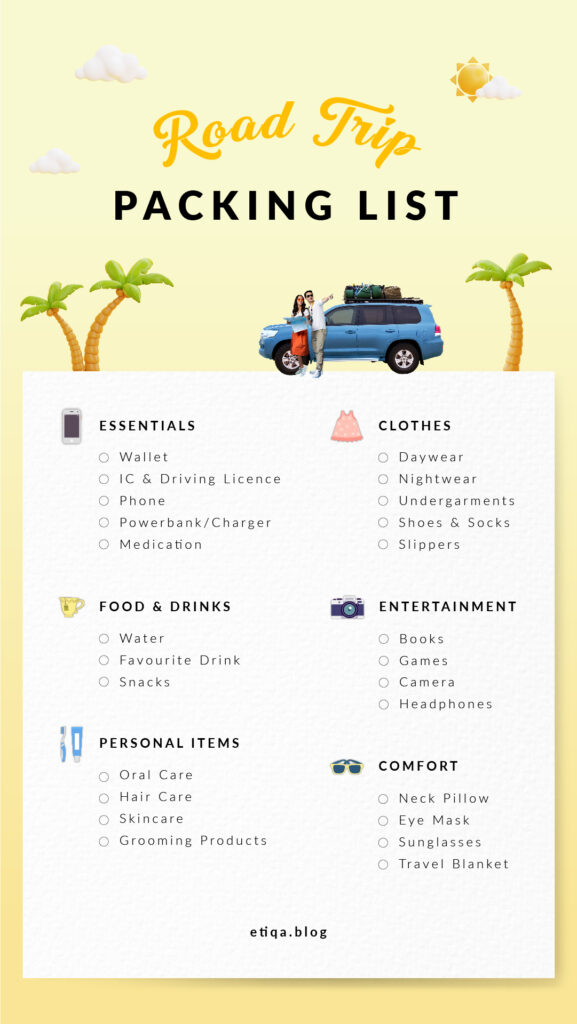 Share this road trip checklist with friends and make packing for your road trip easy!
9 Tips on How To Plan A Road Trip With Friends
1. Communicate and Compromise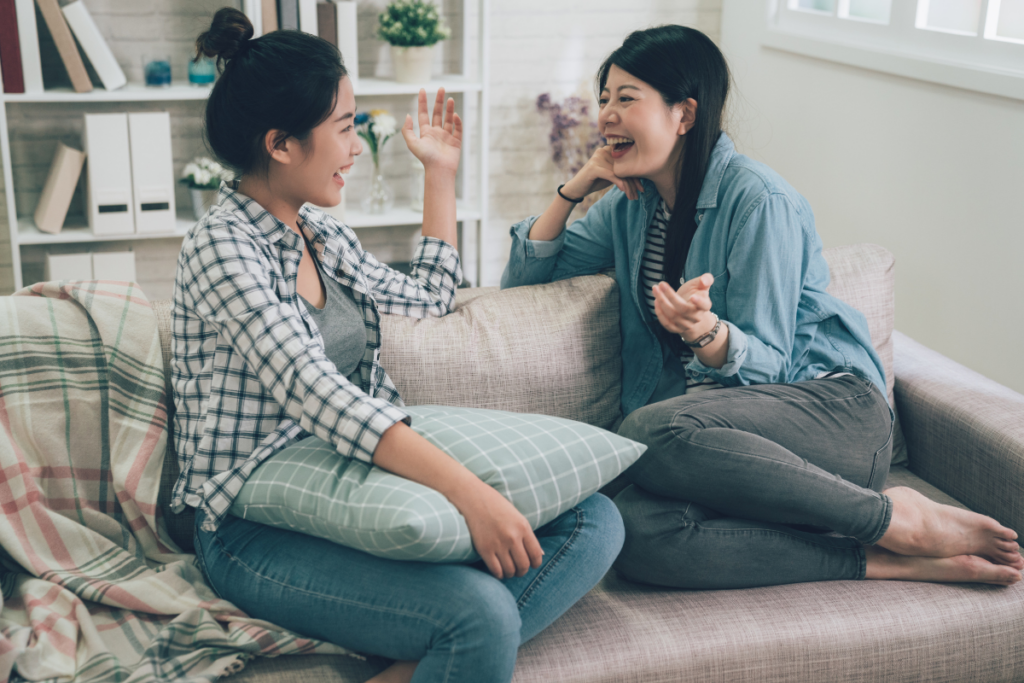 As fun as travelling can be, especially with your favourite group of people, a road trip can make or break a friendship when conflicts arise.
To avoid any unnecessary arguments while hitting the road, communicate your expectations before embarking on a road trip with your friends.
Know that a little compromise is always needed for everyone to be on the same page. No one gets it entirely their way when going on a road trip.
Some important things to discuss before taking a road trip with friends:
Who is coming on the road trip?
Are plus ones included?
Whose car are we using/who will be driving?
What type of activities will we be doing?
How do we manage finances?
Where do we meet up to leave for the road trip?
As a good friend, you would want to make sure everyone is comfortable on journeying on this road trip together, even if it means asking these uncomfortable questions beforehand.
2. Set Budget and Boundaries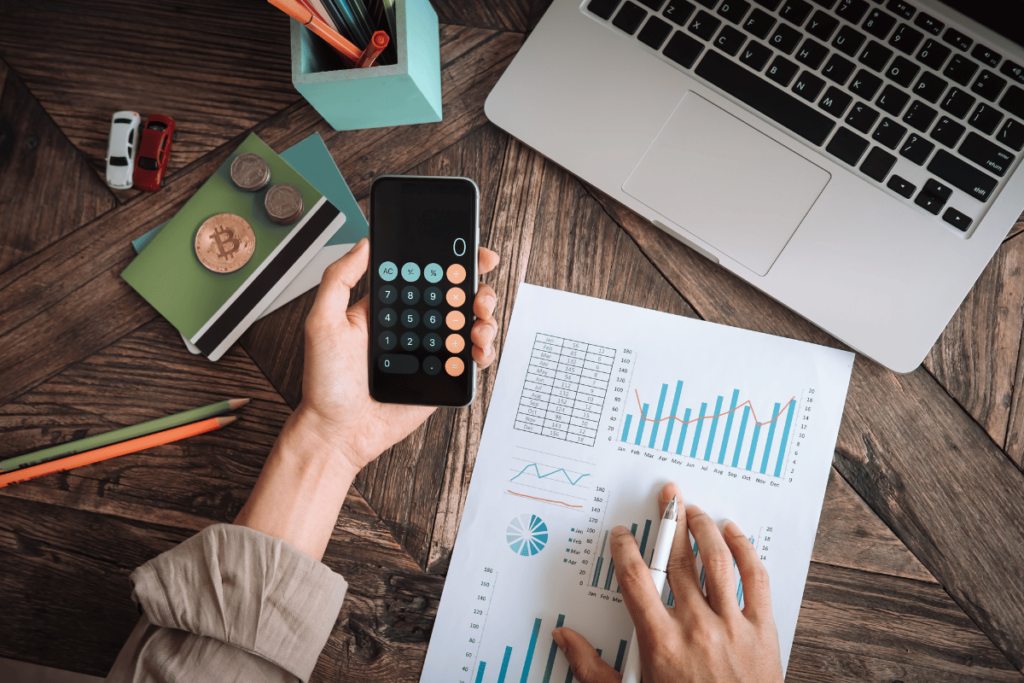 Money matters can be sensitive to discuss, but having a clear budget is essential in planning a road trip with friends; it helps determine how much each person needs to contribute.
Additionally, budgeting can help you set boundaries on what you can and cannot afford during the road trip.
Some expenses to include in your budget when taking a road trip:
Meals
Fuel and toll
Accommodation
Activities
Besides financial boundaries, be mindful that there might be specific activities in which some of your friends might not be comfortable participating.
Not everyone wants to take a road trip to another city and engage in extreme water sports activities like water rafting!
3. Split Responsibilities
Don't put everything on one friend's shoulder! It is best to split responsibilities among everyone, or it might be burdensome for one friend to do everything on a trip that's supposed to be fun!
A few tasks to share among friends:
Booking accommodation
Driving shifts
Planning the trip itinerary
Planning meals
Managing group finances
By dividing tasks, you'll not only distribute the workload but also encourage a sense of shared ownership, collaboration, and a more enjoyable road trip experience for everyone involved.
4. Pay on Time
Not every friend group has a friend that is an accountant or is studying to be one.
If your friend group does, then you're really lucky! (Here's your reminder to thank them for all the times they've helped with calculating and splitting bills when your friend group hangs out).
If you don't have that one friend who handles the bills, use an expense-tracking app.
Splitwise is a go-to app for many people because it's free and does the calculations for you. You can add your friends, add their expenses and the app will do all accounting for you! That's one mental load lifted; thanks to technology!
5. Service Your Car Before The Road Trip
Before you hit the road, get your car checked and serviced to avoid a breakdown. Check your car's fluids, tires, battery, brakes, and lights to ensure a safe and stress-free journey.
A little effort spent on servicing your car before your road trip with friends can ensure a safe journey, especially during the rainy season, accidents are more prone to happen.
6. Download the Etiqa Smile App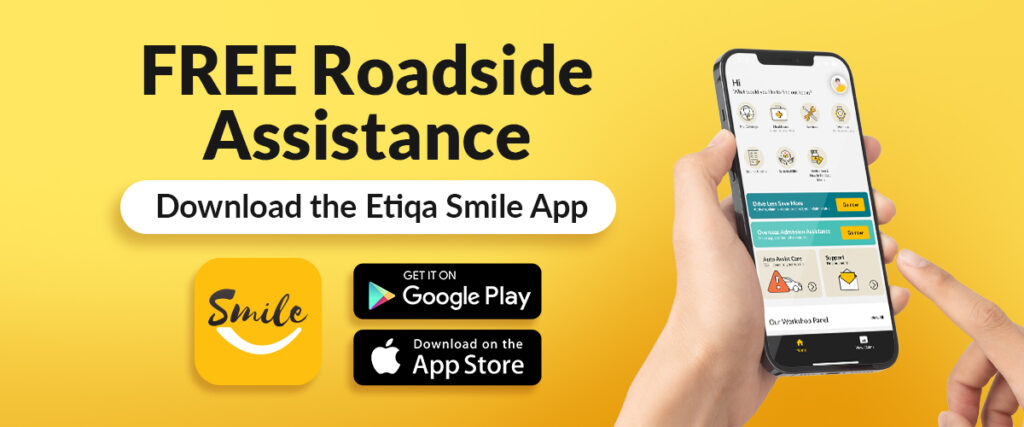 If you're planning to go on a road trip with your friends, download the Etiqa Smile App before you hit the road.
With the app, you can request for 24/7 roadside assistance with just one click. Not only do you get immediate access to help, you would be able to track the journey of your tow truck or assistance in real-time.
What's more, if you have a comprehensive motor insurance or takaful plan with Etiqa, your roadside assistance will be completely free, including towing services up to 200km. With all these perks, you would be ready to hit the open road, anytime.
So, if you want to avoid any delays and ensure a stress-free trip with your favourite people, be sure to have the app on your phone.
7. Prepare Road Trip Games
Okay, we know what traffic is like and no one wants to sit in a car waiting for time to pass. So, get the road trip essentials and play a game (or five).
Road trip games are often easy and entertaining to play, especially when you're with a fun bunch of people. You might learn something new about a friend, or everyone might end up shaking with laughter with new memories to bring up in the years to come.
Here are some fun games to try out:
21 Questions (but make it travel edition!)
Mad Libs
I Spy
Car Bingo
8. Curate A Friendship Playlist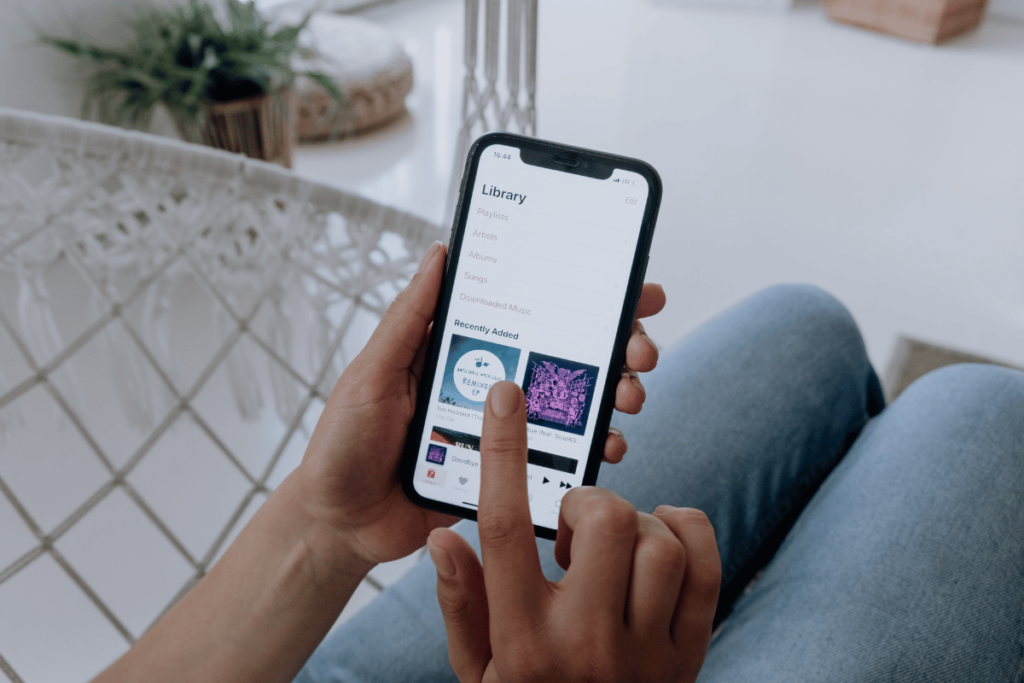 Taking a road trip with friends you've known forever? The occasion definitely calls for its own playlist! Create a list of songs to walk down the memory lane of the years you've shared.
A mix of catchy tunes and sing-along favourites to keep the good vibes going is a great way to have fun on a road trip with friends.
Even if you haven't known each other for years, this is the perfect time to introduce each other to your unique music tastes and discover new favourite songs together.
Here's how you can create a collaborative playlist on Spotify.
PRO TIP: Download all the songs on your music streaming app so you don't finish your data!
9. Make Pit Stops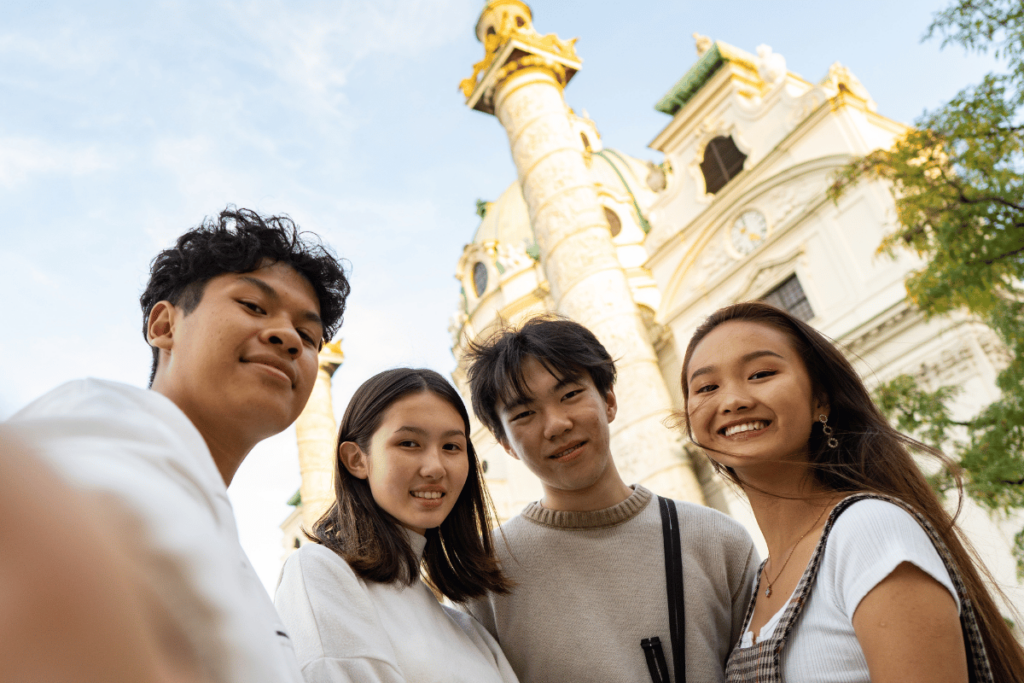 Pit stops aren't just to stretch your legs and pick up a snack, make it fun and memorable by stopping in another city to explore a couple of attractions before continuing your journey.
For example, if you're on a road trip with friends from Kuala Lumpur to Penang, make a quick stop in Ipoh for lunch. It'll give you an excuse to try their famous Ipoh white coffee, dim sum, and Hainanese chicken rice.
If you don't have the time to turn into another city, make stops at a drive-through for some coffee or snacks to keep your energy up and the momentum going.

Going on a road trip with friends is a great way to strengthen your bonds. These tips on how to plan a road trip with friends will help you embark on an adventure you'll be talking about for years to come.
---
The information contained in this blog is provided for informational purposes only. It should not be construed as advice on any matter. Etiqa accepts no responsibility for loss which may arise from reliance on information contained in the article. This information is correct as of 13th June 2023.