Do You Need to Renew Car Insurance During MCO 3.0?
Is your car insurance nearing expiry? With the news of the ongoing lockdown, SOPs are changing frequently and things may have gotten lost in a sea of updates. If you've got 'renew car insurance, driving license or road tax' on your to-do list, do you know if you can get them done now?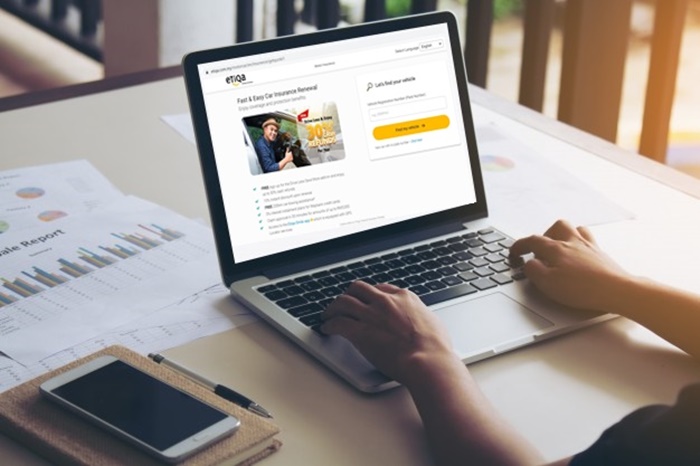 In line with having only essential businesses running, the Ministry of Transportation (MOT) has requested that all transportation agency offices remain closed throughout the MCO period. This means Jabatan Pengangkutan Jalan (JPJ), Puspakom, and Land Public Transport Agency (LPTA). Additionally, in East Malaysia, Sabah Commercial Vehicle Licensing Board (LPKP) and Sarawak LPKP are closed as well.
Following the closure of counter services to the public, the government announced that there will be no action taken against driving with an expired license or road tax, assuming your license expiry falls within the MCO period (up to 31st July 2021*).
However, as your safety is of utmost priority, your takaful or insurance plans should be valid and up to date. To ensure a smooth process, it's recommended you renew car insurance or takaful plan online because it's quick and secure.
Stuck at a Roadblock?
So, what happens when you're at a roadblock and your documents are expired? You will not be fined for expired documentation so long as it's within the stated grace period. However, you would need to provide proof of an e-cover for your renewed car insurance or takaful plan.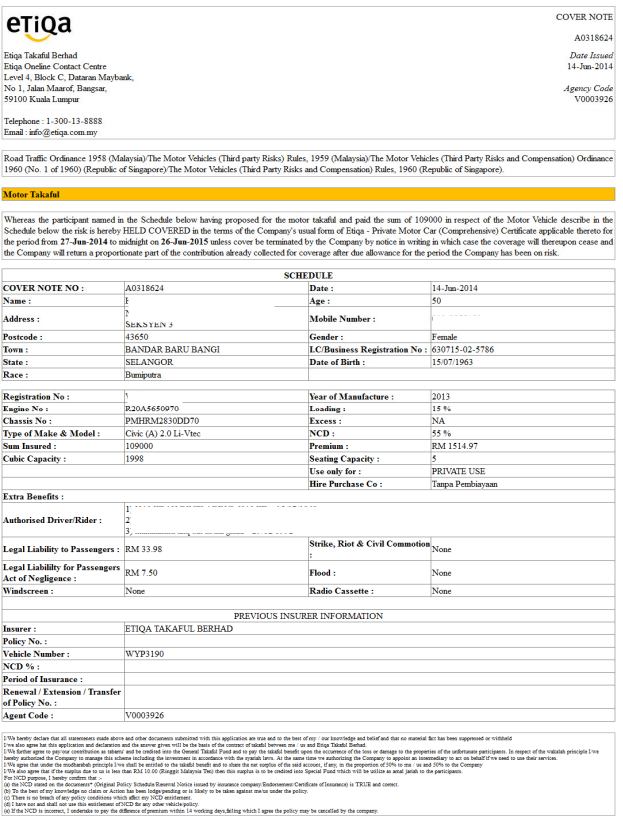 Want to be efficient? Keep a snapshot of this in your phone to keep roadblock encounters quick and short.
Renew Car Insurance
If you're looking to renew or sign up for an insurance plan today, learn about the free add-on benefit, 'Drive Less Save More' by Etiqa. It gives you monthly cash refunds amounting up to 30% of your yearly premium for low mileage. In short, the less you drive, the more cash refunds you will receive. The refunds are calculated according to a tiered system and incentivises drivers who continue to stay home and drive less.
As the pandemic continues to rage on, Etiqa curated this add-on as their way of reducing their customers' financial commitments by maximising savings for reduced driving activities. If it sounds like something you would be interested in, read more about it here.
Note: The DLSM add-on is temporarily valid for insurance plans only.
After MCO 3.0
Ah, the dream; life after MCO! To avoid unpleasant fines and to keep being an exemplary citizen, you would need to renew your road tax and/or driving license before 30th September 2021*.
Additionally, if you're looking to buy a new vehicle, the government has extended the SST relief program to 31st December 2021*. This exemption will allow for new vehicle owners to receive 100% exemptions for locally-assembled vehicles and 50% for fully-imported vehicles. This effort was an initiative under the Penjana program, a government plan to stimulate the growth of the automotive market. It's important to note that these exemptions are valid for passenger cars only. Fun fact, pick-up trucks aren't recognized as passenger cars as they fall under the list of commercial vehicles.
In conclusion, throughout the MCO period, the only thing you need to tick off your to-do list is 'renew car insurance or takaful'. Everything else can wait as you continue to stay home and stay safe.
*Dates may change based on the updates provided by the government.
---
The information contained in this blog is provided for informational purposes only and should not be construed as advice on any matter. Etiqa accepts no responsibility for loss which may arise from reliance on information contained in the article.