How to Do Your Part for Flood Victims in Malaysia #DaruratBanjir
The monsoon season brought continuous rain on December 17 and 18, leaving many communities distressed with the worst flood Malaysia has seen in over 80 years. The floods affected 8 states with a total of 62,999 people displaced in evacuation centers around the country. 
The severity of the flood submerged roads, vehicles and homes. People and their pets were stranded on rooftops for days, waiting to be rescued or given necessities by boats.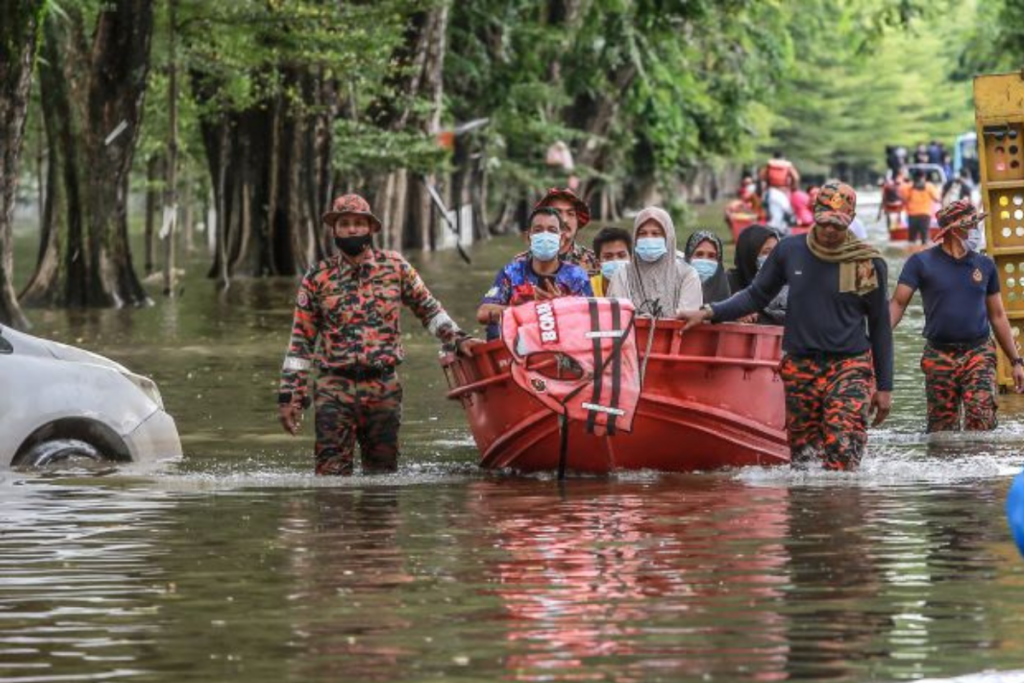 As a result of this, too many families have experienced severe trauma and lost everything they own, requiring them to rebuild their lives from nothing. In true Malaysian spirit, we've come together to continue the #kitajagakita efforts to help each other. If you'd like to do your part, here's how you can help:
Volunteer
There are various initiatives across the country where individuals can band together to volunteer their time and effort. Some of the help required include cleaning homes, throwing out destroyed furniture, collecting and distributing daily supplies, kitchen prep and cooking hot meals, sorting through donations and so much more. Here's a list of places to spend time at this weekend:
Kembara Kitchen – meal preparation, cooking, packing and distributing
Gudwara PJ & Shah Alam – meal preparation, clothes & grocery sorting and packing meals
Cuci Malaysia – Cleaning affected homes and roads 
MUDA – Cleaning affected homes, collecting supplies and distributing necessities 
Eco Knights – Packing and distribution of items to Orang Asli communities 
Mari Bantu by MUDA – cleaning affected homes & fundraising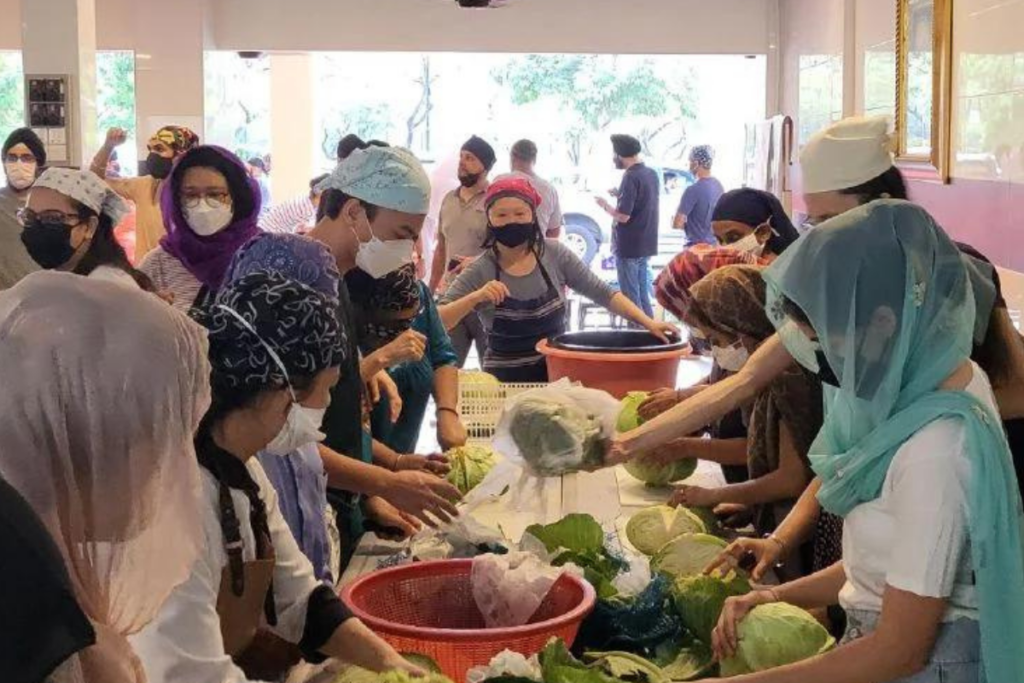 Donations
Places to Donate:
Food and groceries
Evacuation shelters and affected communities would need a constant stream of ready-to-eat meals and non-perishable groceries. Other required items would include bottled water, baby items, pet supplies, cleaning supplies and toiletries.
To ensure your efforts are not wasted, always check with the recipients of the donations on the exact needs.
Clothes
Clothes for men, women, and children are required across all shelters. However, please only donate clean, usable clothes; items you would use yourself and not clothes with holes, stains, dust and other defects. To help aid distribution, fold, pack and label your donation bags by gender and size!
Cleaning supplies
Organizations, communities and individuals have come together to help clean the homes affected. As the houses have been caked with mud, water damage and tons of debris, some of the required items include floor squeegees, wall scrapers, heavy duty bags, pressure jets, rubber hose, rubber boots, gloves and cleaning chemicals. Helpful Tip: Twitter user, Jodie shared from experience that cat litter is an excellent product to help absorb lingering odours from mud and water.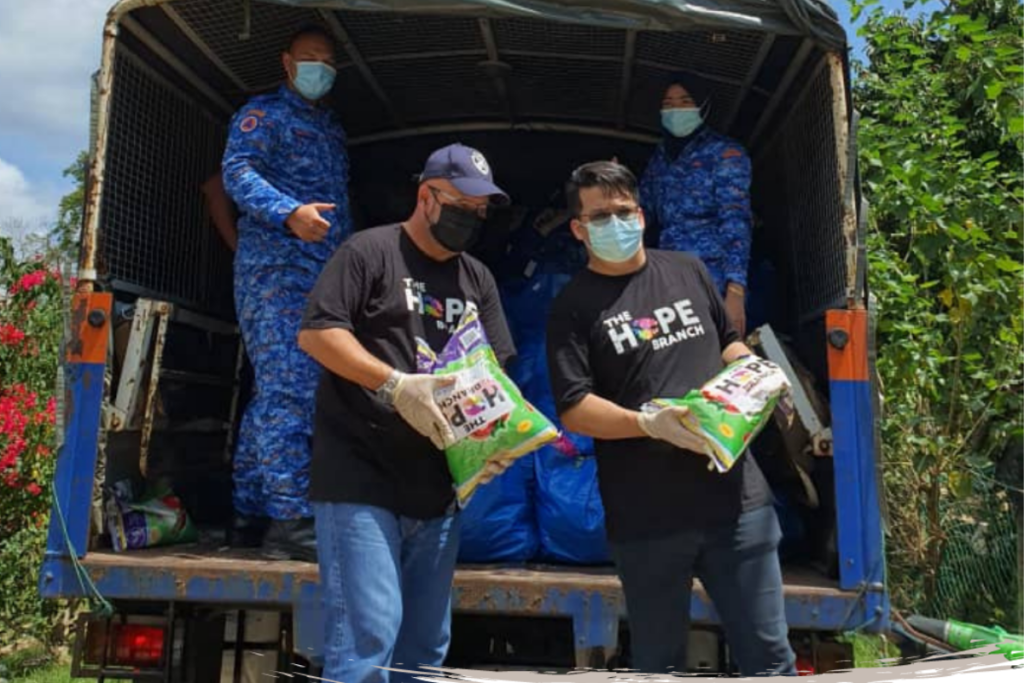 Medication
Twitter user, Yoong shared a list of over-the-counter medications that can be distributed to victims of the flood. As many would have been in dirty water for hours and left cold, hungry and completely stressed, various illnesses will be quite common during the recovery period. 
Note: As COVID-19 is still raging across the globe, masks, sanitizers and hand wash would be required as well.
Household items & electrical appliances
Once the cleaning is done and families start looking to settle in their residential homes, they would need furniture, living necessities and various electrical appliances. To ensure efforts aren't wasted, communicate with organizations, collection centers or specific affected families to understand their needs.
#KitaJagaKita
Through every disaster Malaysia has faced, one thing has remained unchanged. The rakyat are united, quick to act and are the true, everyday heroes. As disasters ravage one after the other, we weather the storms through the generosity, strength and compassion of our community. If there's anything that makes us Malaysian, it's this.
No effort is too small; a donation of RM1 counts just as much as larger donations. If you're unable to provide service and support, spreading awareness via social media, sharing posts or offering a listening ear to victims and frontliners is just as important. For doing your part, thank you.