7 Simple Ways To Make Your Home Feel Safe
Feeling safe and secure at home is as essential as having a home to live in. Your home is where you retreat after a long day and it should be your safe space that doesn't leave you feeling anxious or threatened. When we feel safe physically, we're able to achieve mental peace too; allowing us to thrive in our day-to-day lives.
To help you achieve this, we've curated a guide on the little things you can do to make your home feel safe so you can enjoy comfort and peace of mind, knowing you've done your part to protect your home and those you care about.
7 Easy Ways To Make Your Home Feel Safe
1. Avoid Revealing Where You Live Online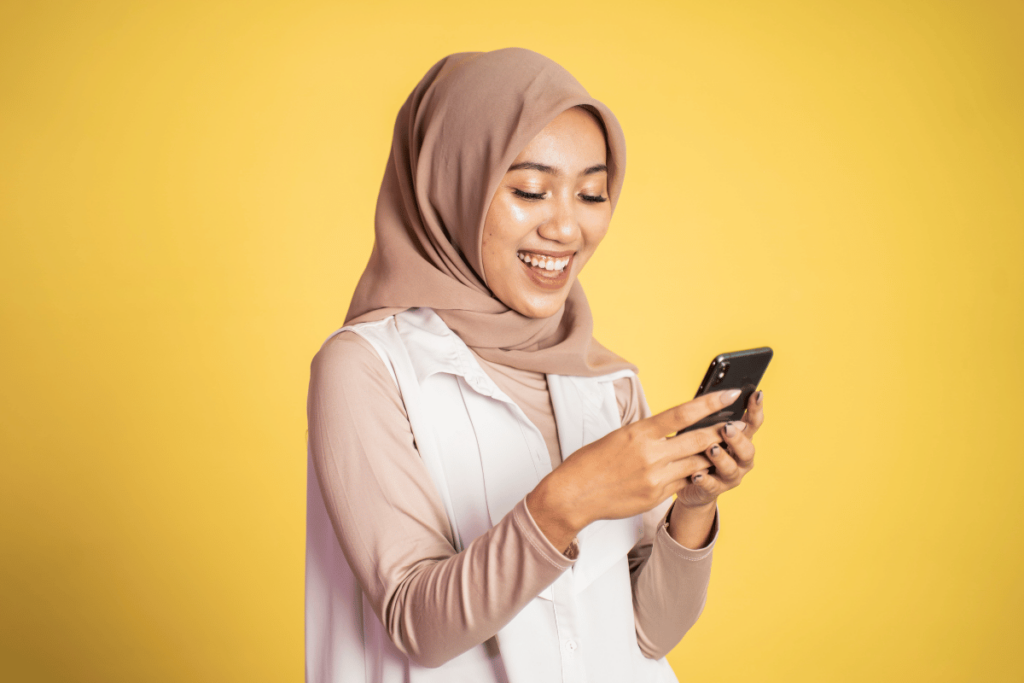 We live in an era where social media tempts us to post about anything and everything that's happening in our lives online.
While a photo of a cute little cafe in your neighbourhood may be Instagram-worthy, it's indirectly dropping hints to random strangers on the internet about where you live, making your home an easy target for theft.
Protect your home by disabling geotagging or sharing posts that might reveal your home address and landmarks near your home.
2. Get To Know Your Neighbours
Besides being a kind thing to do, taking the initiative to foster a relationship with your neighbours can be extremely beneficial in times when your home safety might be jeopardised.
Neighbours can be an extra set of eyes that helps deter potential burglars or call for assistance when there's an emergency.
It would be a good idea to initiate an exchange of contact details with your neighbours so you can quickly reach out to them or vice versa in case of home security emergencies.
3. Unplug Electrical Appliances When Not In Use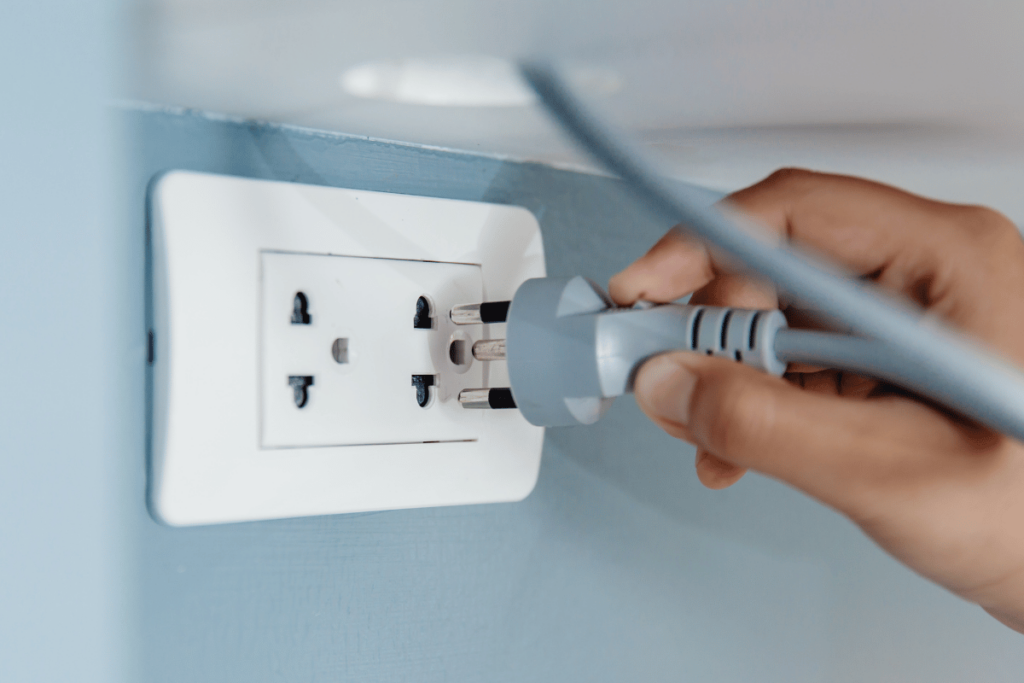 Here's a small tip that can have a big impact on your home safety – turning off and unplugging equipment and appliances when you're not using them. Although it's a simple thing to do, many of us often forget to do it. This small action can save you from severe consequences.
It's important to understand that even if you have switched off your electrical appliances, they can continue to consume power which may lead to potential fire risks.
So, what's the solution? Don't just stop at the switch, pull the plug! Yep, if you're not using that hair straightener (you don't want to make Rachel's mistake from F.R.I.E.N.D.S) or air fryer, turn it off and unplug it.
PRO TIP: if you struggle with remembering to off and unplug appliances, set regular alarms throughout the day as a reminder to check your living space.
4. Get a Home Insurance or Takaful Plan
The truth is, no matter how much we try to secure our homes, unexpected things can happen and securing a home insurance or takaful plan is the best way to protect your finances when unforeseen circumstances occur. 
With Etiqa, you won't have to deal with these unpleasant situations alone. MyRumah helps you protect your home, its contents and more from fire, theft and natural disasters. For more details, click here.
5. Avoid Storing Flammable Items
At times, we might not be aware that some of the things we keep at home and use daily can be serious fire hazards.
For example, many cleaning materials have flammable properties. It's best to look out for flammable signs on the labels of these items so you can intentionally store them away from heat sources to prevent a fire.
But what about having cosy candles around the house? Do you really have to sacrifice the little joys of life to keep your home from burning down?
Of course not! With proper candle use and care, you'll be able to have a relaxing time at home without paying the price of your safety.
Here are some quick candle safety dos and don'ts:
Do place your candles in non-flammable, sturdy holders
Do extinguish your candle before bed or leaving the room
Do not light a candle near flammable chemicals
Do not light a candle near clothes, curtains, papers or boxes
6. Install Smoke Detectors
Installing smoke detectors at home is a must-do for fire safety. When these little heroes sniff out a hint of smoke, they let out a loud screeching alarm. That means you can catch the first whiff of trouble before it turns into a full-blown fire.
You want to make sure you have smoke detectors in key areas of your home, like the kitchen, living room and bedrooms.
These days, most homes already come with smoke detectors. But, it's always good to double-check and install additional ones in areas of your house where there are high fire risks.
If you are unsure whether your home has smoke detectors or if they are functioning correctly, it is recommended to check with your property's management team or the smoke detector manufacturers.
7. Educate The People You Live With on Home Safety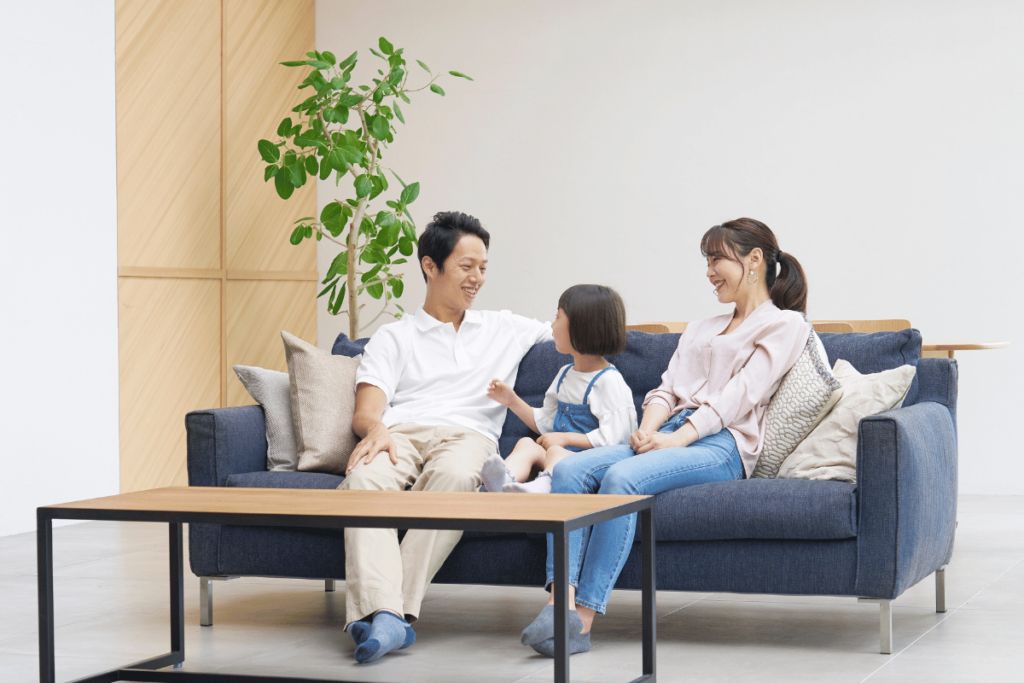 Although this might sound like a simple tip to make your home feel safer, it is one of the most important things to do because it creates a shared responsibility for your home's safety and everyone's well-being.
By sharing essential safety information, such as fire procedures, kitchen rules, and appliance handling, you empower your household to make informed decisions and take action in case of emergencies.
And yes, including kids in these conversations and educating them can help not only save lives but also reduce parental anxiety on leaving their kids at home alone.
By implementing these simple ways to make your home feel safe, you'll instill confidence, preparedness and peace of mind in yourself and everyone living in the shared household. Let's make our homes a safe place we look forward to spending our time at!
---
The information contained in this blog is provided for informational purposes only. It should not be construed as advice on any matter. Etiqa accepts no responsibility for loss which may arise from reliance on information contained in the article. This information is correct as of 18th August 2023.