The Ultimate Guide to Pet Insurance in Malaysia
As a dedicated PAWrent, you might be looking to familiarise yourself with pet insurance in Malaysia.
We've got just the guide for you; here's everything you'll need to know about pet insurance and if your furkid needs one.
For many of us pet lovers, our pets are more than just animals, they are an extension of our families. They have a special place in our hearts as they bring immense joy, love, and companionship.
Just like how we have health insurance for the people we love and care for, our pets can benefit from pet insurance too! Besides, having a safety net for your pet's healthcare cost will not only do your pet justice, but your wallet will thank you too.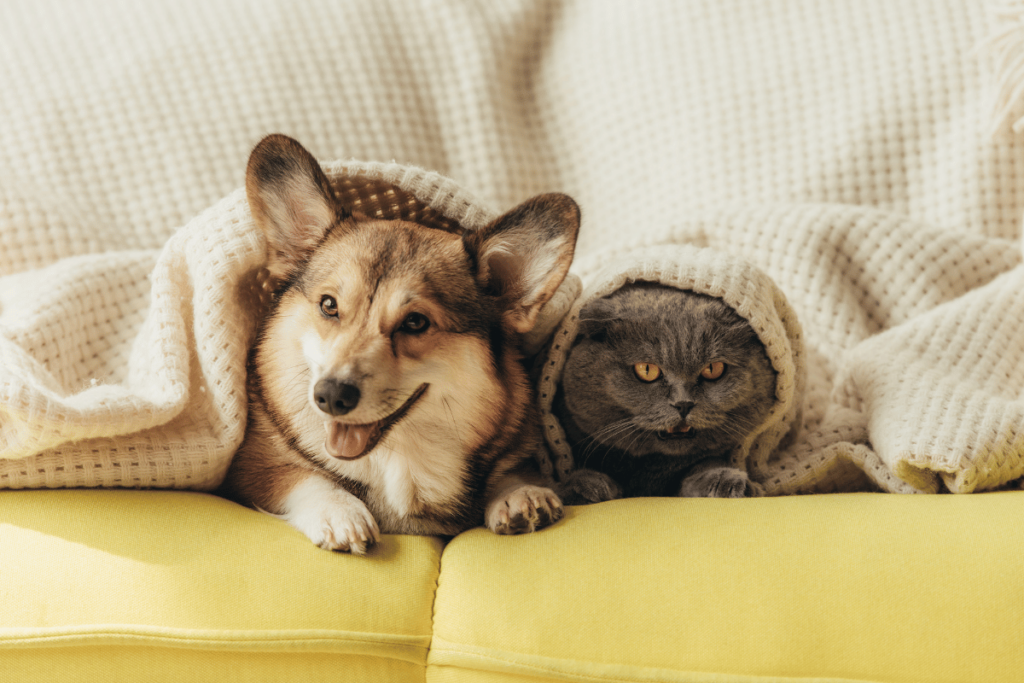 What is Pet Insurance?
Pet insurance is a financial plan that offers coverage for your pet's veterinary care if your pet experiences an unfortunate accident or illness. As these unexpected events can be costly, pet insurance will relieve the financial pressure of medical care while ensuring you're able to have access to facilities and treatments without worry.
What Are The Types of Pets Covered by Pet Insurance Companies in Malaysia?
Most pet insurance plans provide coverage for cats and dogs. If you have a different type of furry, feathered, or scaly friend, finding a suitable insurance policy might be a bit trickier as options are limited in the current market.
However, don't ruffle your feathers! What you can do is reach out to your insurance provider and have a friendly chat to see if they have any options available for your type of pet. After all, there's no harm in asking.
What Does Pet Insurance Cover?
Most pet insurance plans provide coverage for illnesses, accidental injury, third-party injury or damage and cremation costs.
Of course, it's always wise to double-check the specifics with your insurance provider to ensure you get the full scoop on what's included in your pet insurance plan.
Do I Need To Get A Medical Examination For My Pet Before Purchasing Pet Insurance?
The requirements vary depending on the insurance company. In most cases, the insurance company may ask for some documents to make sure everything is legit! Most of the time, this is to verify that you are the pet's owner as it helps prevent insurance fraud.
However, in Etiqa, pet medical examination is not required before purchasing a pet insurance policy.
So, you can breathe easy knowing that your pet can skip the white coat experience!
Do I Need To Get My Pet Microchipped?
Microchipping is a safe and reliable identification for your pet. To be eligible for most pet insurance policies in Malaysia, it is required that your dog is microchipped.
If you're a cat owner, you're in luck as cats do not need to be microchipped, but you'll have to provide a medical or vaccination card for proof of ownership.
How Much Is Pet Insurance in Malaysia?
The price range depends on the type of pet you own. As for cats, they range from RM200-RM500 annually. Meanwhile, premiums for dogs range from RM500-RM800 annually.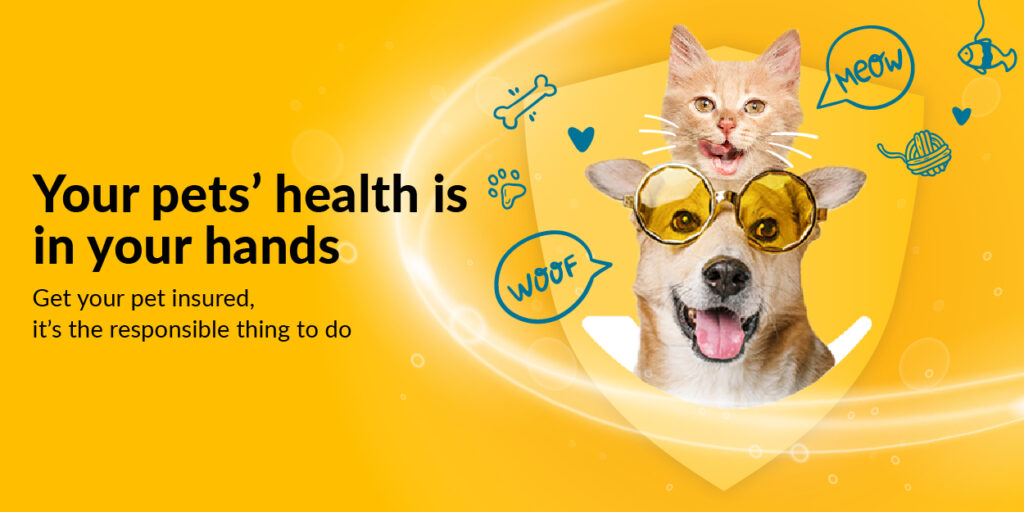 Have you Heard of Etiqa PAWer Pet Insurance?
Etiqa has just launched its pet insurance plan, PAWer Pet Insurance! It's a comprehensive plan tailored for cats and dogs in Malaysia.
Here are some ways PAWer Pet Insurance can benefit you as a pet parent:
10% co-payment: Etiqa provides 90% coverage for illnesses and injuries diagnosed after securing your plan. This means you'll only have to contribute 10% of your pet's required medical attention, which saves you the worry of unexpected expenses.
Bills paid in seconds: We offer the convenience of paying your panel veterinarian directly which means that you won't have to worry about submitting claims or waiting for reimbursement.
Third-party liability coverage: Etiqa covers the cost of your pet causing injury or damage to others with a reimbursement up to RM 50,000
An overview of PAWer Pet Insurance:
Cashless admission to panel veterinary clinics & pet wellness centres
Complimentary microchip for your dog
Veterinary and surgical coverage
Burial or cremation coverage
Third-party liability coverage
Eligibility for PAWer Pet Insurance:
As a pet owner, you have to be a Malaysian citizen 18 years old and above
Your pet must be between 12 weeks to 10 years old
Your pet must be free from injury/physical disability under the care of the insure/insured's family
Your pet must not be a working pet (e.g. used for racing, breeding, guarding and others)
For more information on Etiqa's PAWer Insurance, click here.
Final Thoughts: Should You Get Pet Insurance?
Pet insurance can be a great way to protect yourself from unexpected veterinary expenses and reduce your anxiety as a PAWrent. However, it's essential to consider your budget and weigh the costs of premiums.
Ultimately, getting your pet insured is the responsible thing to do as a pet owner, your furkid's health and access to a wide variety of facilities is in your hands!
---
The information contained in this blog is provided for informational purposes only. It should not be construed as advice on any matter. Etiqa accepts no responsibility for loss which may arise from reliance on information contained in the article. This information is correct as of 12th September 2023.