A Step-By-Step Guide To Apply For KWSP i-Citra
Did you know you're able to withdraw funds from your KWSP/EPF account during this financially difficult period?
As part of the government's initiative to help Malaysians survive the hardship of the ongoing MCO, a series of financial aids have been launched under the PEMULIH program. One of the options include i-Citra, a withdrawal scheme by KWSP or EPF (Employees Provident Fund).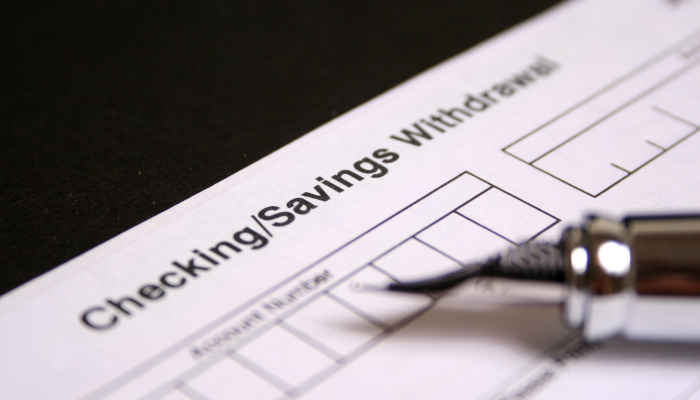 What is i-Citra by KWSP?
It's a program that will allow KWSP members to withdraw a maximum of RM5,000 per employee. Withdrawals will be issued in instalments of RM1,000 a month, across 5 months. With i-Citra, you will have the flexibility of choosing the value you need, up to the maximum amount.
Unlike previous EPF withdrawal programs, i-Citra allows for funds to be taken from both Account 1 and Account 2 with a condition that a minimum of RM100 remains in Account 1. This balance ensures you continue being an EPF member and will allow you to receive future benefits.
Eligibility Details
You're able to apply for the KWSP i-Citra benefit so long as you are:
An EPF member under the age of 55
Have a minimum of RM150 in your account
A resident, non-resident or permanent resident in Malaysia
If you've used previous programs by KWSP such as i-Sinar or i-Lestari, you will still be eligible to withdraw your funds.
So, How Do I Apply?
To get started, login to your KWSP/EPF account via the website or the i-Akaun app.
Click on the i-Citra banner and select 'permohonan'
Enter your personal details
Verify your number with a OTP
Select your withdrawal amount and confirm your withdrawal details
On the next page, answer 2 questions regarding your withdrawal
Finally, verify all details and submit your application
Your applications must be made by 30th of September 2021. Following that, he will receive your i-Citra funds from August 2021 onwards, according to your selected value and distribution terms.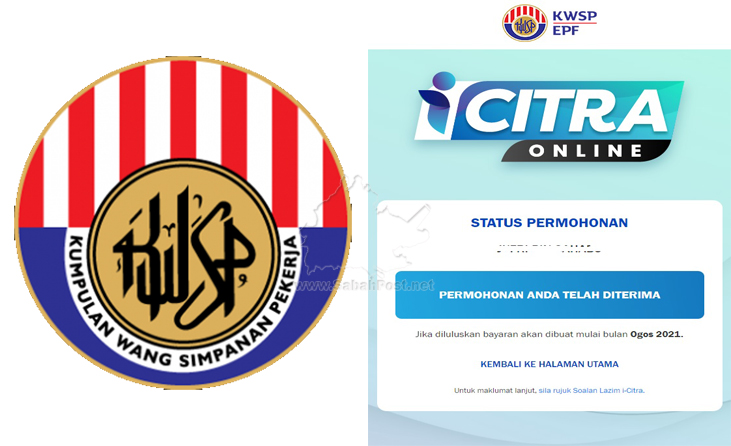 What Happens Next?
Did you know Account 1 is your main retirement fund? Having said this, if your KWSP i-Citra withdrawals come from this account, you would want this to be replenished as soon as possible.
Following that, in line with all withdrawal programs by EPF, future employee contributions will be directed into your Account 1; until the amount that has been withdrawn is replenished in full. This is to safeguard your financial future and ensure sufficient funds for your retirement.
Should I Apply for KWSP's i-Citra?
So, the program is open to anyone who fits the eligibility criterias. However, it's important to note that this program was designed specifically to alleviate the financial burden faced by many of us living in Malaysia with the ongoing lockdown. If there's no immediate need, make wise decisions in handling your funds as your retirement will be supported by your accumulated EPF savings.
---
Summary in Bahasa Malaysia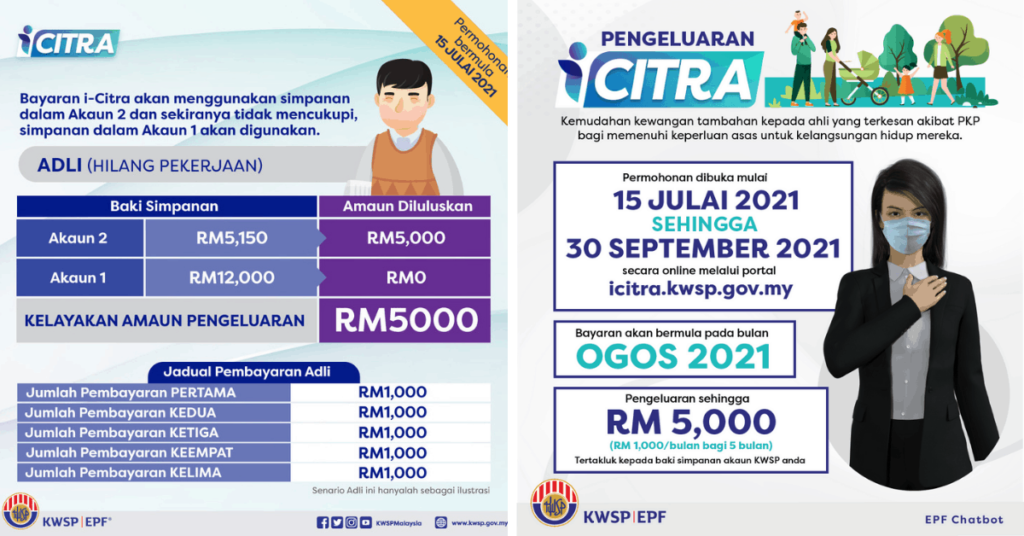 ---
The information contained in this blog is provided for informational purposes only and should not be construed as advice on any matter. Etiqa accepts no responsibility for loss which may arise from reliance on information contained in the article.