10 Advantages and Disadvantages of Travelling Alone
Are you inspired to embark on a solo trip?
If it's something you've thought about, you know that travelling alone has its pros and cons. It is an exciting experience that has so much to offer. However, it can also be daunting; especially if you've never travelled alone before.
Despite the potential challenges, solo travel is an enriching experience that can help you with personal growth as it forces you to step out of your comfort zone.
Whether you're a seasoned solo traveller or considering it for the first time, this article will help you understand the advantages and disadvantages of travelling alone.
Advantages of Travelling Alone
1. You Become More Independent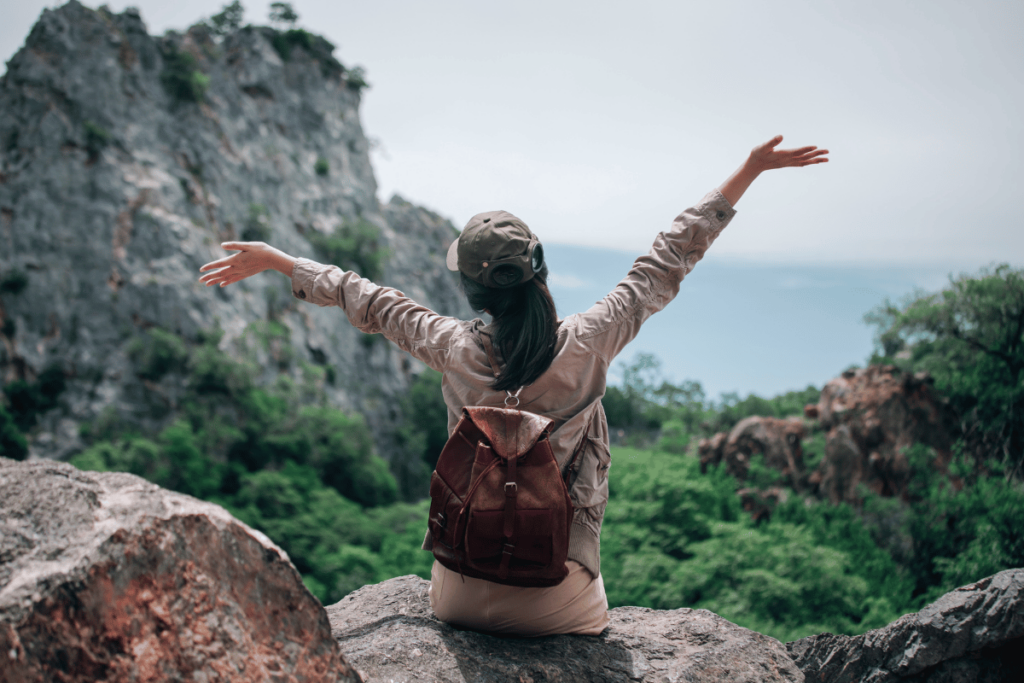 When you travel alone, there's no one to look out for you other than yourself. It might seem intimidating at first, but once you've gained some experience and confidence as a solo traveller, you'll realise how independent you can be and look for more opportunities for adventure.
Besides having to plan your trip independently, you'll also develop emotional independence, making you more resilient to feelings of loneliness, being homesick, and manoeuvring through culture shocks!
2. You Get To Take Charge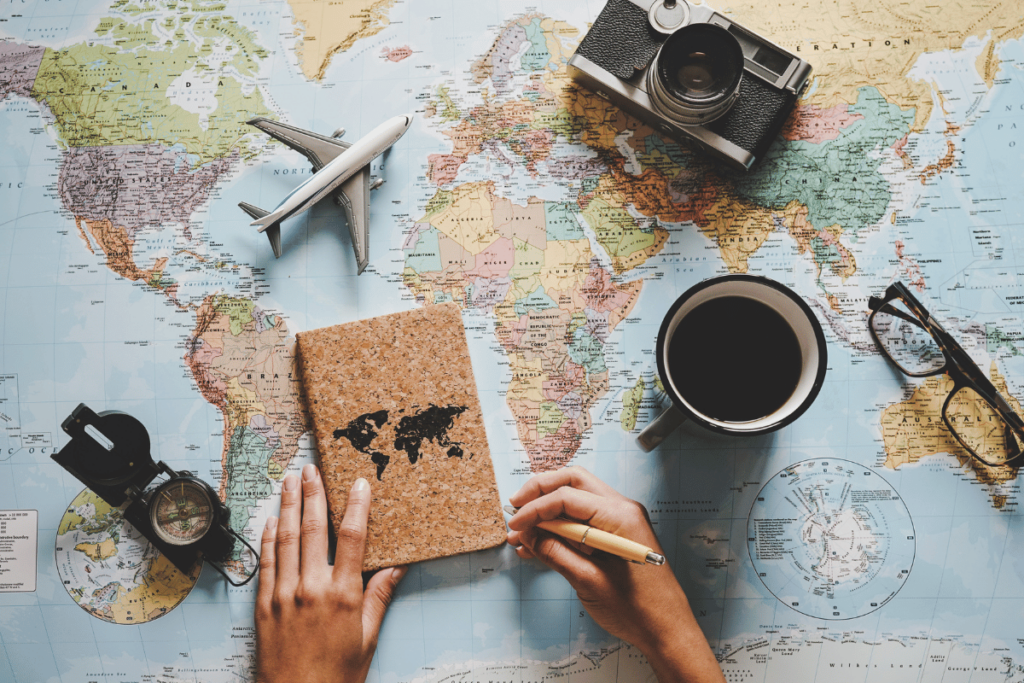 Solo travelling can give you the freedom to explore new places at your own pace and on your own terms. Think about it – you'll be the boss of your own trip, calling all the shots and making all the decisions! Compromise? What compromise?
You don't have to worry about anyone else's schedule or preferences, and you can fully immerse yourself in the travel experience without any distractions.
3. You Make More Friends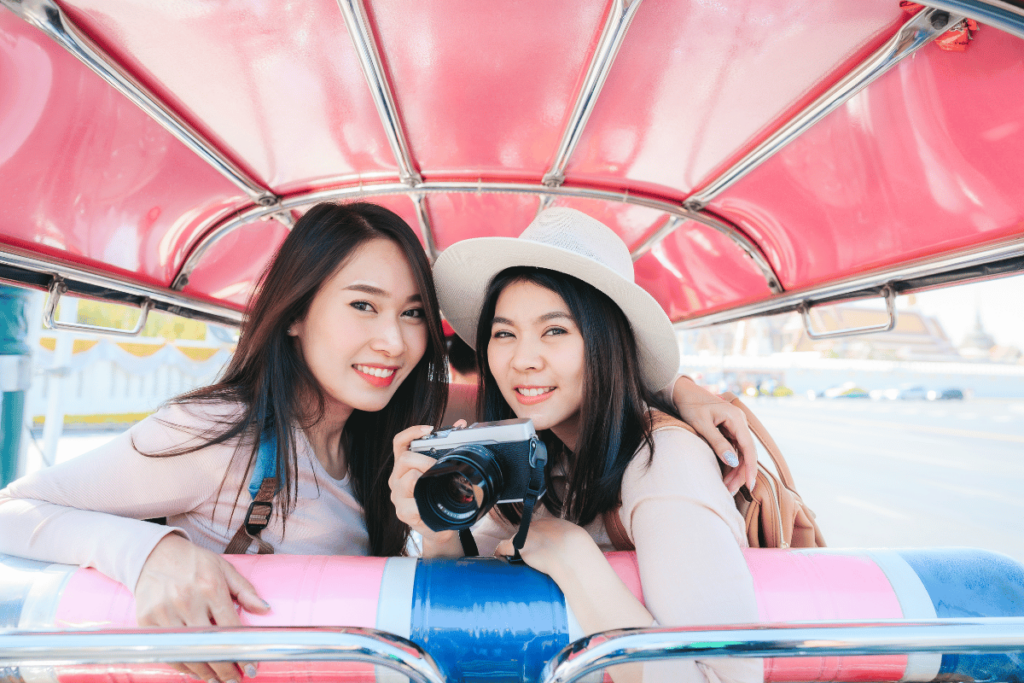 Contrary to popular belief, travelling alone doesn't mean being alone all the time. Whether you're a social butterfly or an introvert, being on your own will give you the opportunity to new friends.
Some easy ways to make friends while travelling is to strike up a conversation with someone at a hostel, a coworking space (if you're a digital nomad), or at a cafe. Joining tour groups is an excellent way to spot other solo travellers allowing you to engage with like-minded travellers.
You never know who you might meet and what relationships you make; it might be a friend to explore the city with or a friendship that will last a lifetime.
4. You Get to Explore Your Authentic Self
Have you been feeling somewhat lost lately? Solo travelling can help empower you to find your true self.
Being on your own gives you time and space to self-reflect on the life you want to live. You give yourself the opportunity to revisit your values, goals, and beliefs as you wander alone in this big world. Additionally, you might learn new things about yourself or have a breakthrough moment where you discover your purpose.
Besides introspection, solo travelling also gives you a chance to try new things and have unique experiences. Whether you're hiking a new trail, trying new foods, or meeting new people, it's a great way to discover new passions and interests that you never knew you had.
Travelling alone allows you to slow down and savour every moment of your adventure. You know that feeling when you're with a group and you're rushing from one tourist trap to the next, barely able to snap a quick photo before you're herded off to the next spot?
There's no need to rush through your itinerary to keep up with a group or compromise on what sights to see. Instead, you can take your time, linger in places that captivate you, and really immerse yourself in the local culture.
This can lead to a more enriching travel experience and a deeper connection to the destination. Plus, with no one else's schedule to worry about, you're free to stay longer in a place that really resonates with you.
Read More: 7 Benefits Of Slow Travel Every Traveller Should Know
Disadvantages of Travelling Alone
1. You Can Get Lonely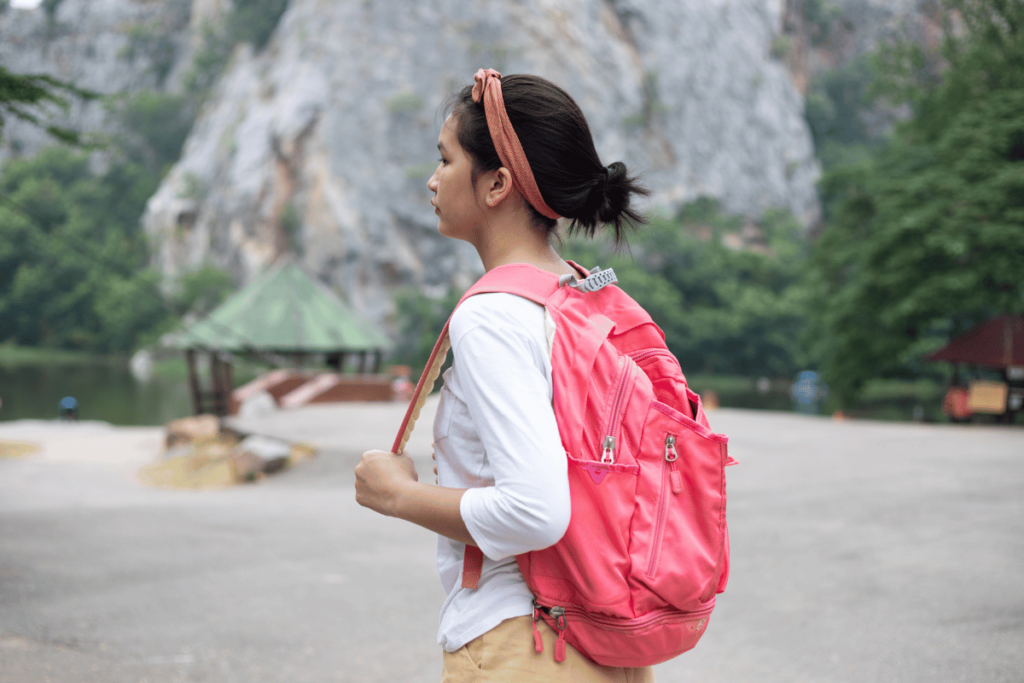 If you're considering travelling alone, it's likely that you've thought about the cons of solo travel, one of which is that it can be incredibly lonely at times. This is especially true if you're not someone who easily makes friends while travelling.
Although you get to explore new places and take yourself on adventures, you have nobody to share these experiences with. If this is something that bothers you, know that there are ways for you to combat loneliness while travelling alone.
Some ideas on how to share your solo adventures with others:
Hop on a video call when visiting a tourist attraction that reminds you of your loved one back home
Send photos throughout your trip to your family and friends to keep them updated on your adventure
Start documenting your travels on social media or a blog to share them with others
Make new friends on your tour or at your accommodation
Mingle with the locals
Try using a social app like Bumble to make friends
2. You Might Not Be Able To Communicate With Others
When you solo travel, one of the challenges you may encounter is a language barrier. It can be frustrating when you're in a foreign country, trying to communicate with locals, and you can't seem to get your message across.
You may find yourself resorting to hand gestures and pointing, hoping that the other person understands what you're trying to say. This can often make you feel lost and isolated, and that's the last thing we want to feel when travelling alone.
There are many ways to overcome this problem, such as using translation apps or taking language classes before your trip.
A popular app to try out would be Duolingo. The app is designed to make language learning fun and interactive, so you can easily practise and improve your skills on-the-go.
3. It May Not Be Safe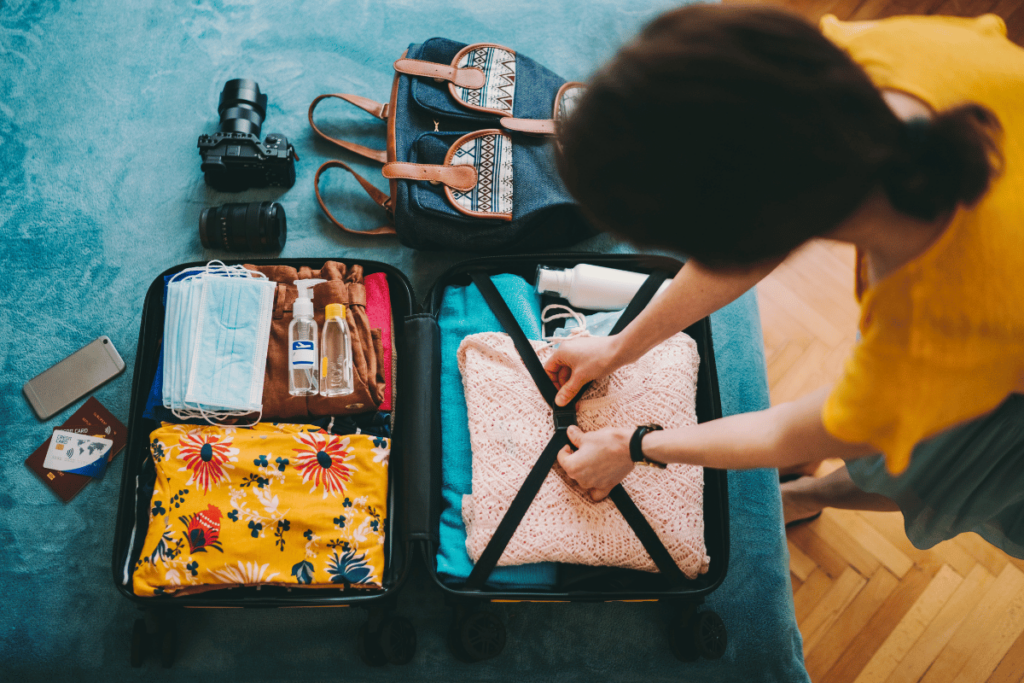 While travelling alone might seem like a cool thing to experience, there is no doubt that there are some safety concerns that come with it; especially if this is your first adventure.
Being on your own can sometimes attract unwanted attention, putting you at risk for theft, scams, and other crimes. But that doesn't mean you can't have a safe and enjoyable trip!
Here are some safety hazards to look out for when travelling alone:
Medical emergencies
Scams and fraud
Harassment and assault
To minimise your risks, there are a few things you can do:
Avoid going to dark and quiet places alone
Use the right equipment: safety locks, anti-theft backpacks and more.
Research your route to avoid getting lost
Get travel insurance to protect you and your belongings
Read More: Travel Safety: 6 Ways to Protect Your Belongings When You Travel
4. It's More Costly To Travel Alone
Solo travelling can be more costly than travelling with a travel buddy. One of the main reasons for this is that you won't be able to split the costs of accommodation, transportation and meals
However, don't let these potential expenses discourage you from travelling solo! With some planning and research, you can still have a fantastic trip without breaking the bank.
5. It's Harder To Take Photos Alone
Taking photos is essential to travelling, especially if you want to document your journey and share it with others.
Can you imagine the frustration of not being able to capture the moment? You're standing in front of the Eiffel Tower, feeling on top of the world and ready to snap a photo to show off to your friends and family back home but you just cannot get the right angle!
While you can always ask someone to take a photo of you, it's not always easy to find someone willing to help, there's a risk of theft and you might end up with a blurry or poorly framed shot.
A helpful tip would be to invest in a tripod with a remote control so you can get the photos you desire.
Final Thoughts
With all that being said, there are pros and cons to travelling alone. However, it really depends on what you hope to achieve from your travel experience.
Some people love travelling alone and wouldn't travel any other way, while others prefer to travel with family or friends to create memories that'll last a lifetime.
What's your preference? Are you ready to go on an adventure alone? Ultimately, the choice is yours! If the answer is yes, we hope you have a ton of fun and take plenty of pictures!
---
The information contained in this blog is provided for informational purposes only. It should not be construed as advice on any matter. Etiqa accepts no responsibility for loss which may arise from reliance on information contained in the article. This information is correct as of 19th May 2023.