Travel Safety: 6 Ways to Protect Your Belongings When You Travel
The world is slowly but surely starting to open up again and travel plans are on many of our to-do lists. After speaking to some friends and family, there still seems to be a lot of anxiety about travelling during the pandemic. From the fear of catching the virus and concern about safety to the general worry of not remembering how to do it.
Whether you're travelling alone or in a group, here's 6 things you need to know about travel safety for your belongings.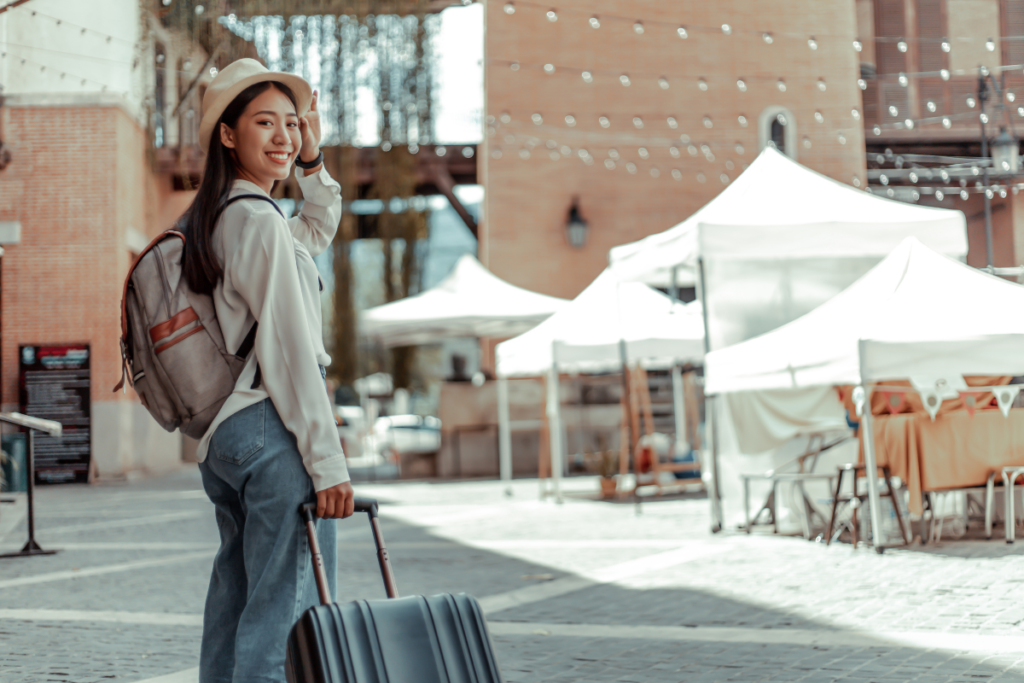 Read More Travel Tips:
1. Travel Safety 101: Invest in quality travel equipment
If you're a seasoned traveller, you may have picked up on some of the ultimate must-haves to keep your belongings safe. Here's our list of basic items to maximise your travel safety:
Sturdy Locks. You need this for everything. Luggage, carry-ons, backpacks, and laptop bags. Seeing a lock on your bag helps deter pickpockets and makes it harder for anyone to get their hands on your belongings. If you're likely to lose your keys, combination locks work great – just don't forget your password!
Anti-Theft Backpacks. These backpacks are designed with safety as their main priority. Different brands may provide different features but essentially, an anti-theft backpack conceals the zippers, is made with stronger materials that may be slash-proof and have hidden compartments for money, passports and other small valuables.
Sports or Money Belts. We know, it may not be the most fashionable and sometimes, it can look like you're carrying suspicious goods. Nevertheless, a quality sports or money belt can be an absolute lifesaver to keep your passport and money safe. A good one is designed to be slim yet durable. It's worn around under your clothes to conceal your belongings and usually fits money and your passport.
2. Make a list and check it twice
Just like Santa Clause with his naughty and nice list; make your own and double check your belongings. You don't want to assume you left your camera at home only to find it in your backpack on day 3.
Know exactly what valuables you're taking with you and what steps you're taking to keep them safely on your trip.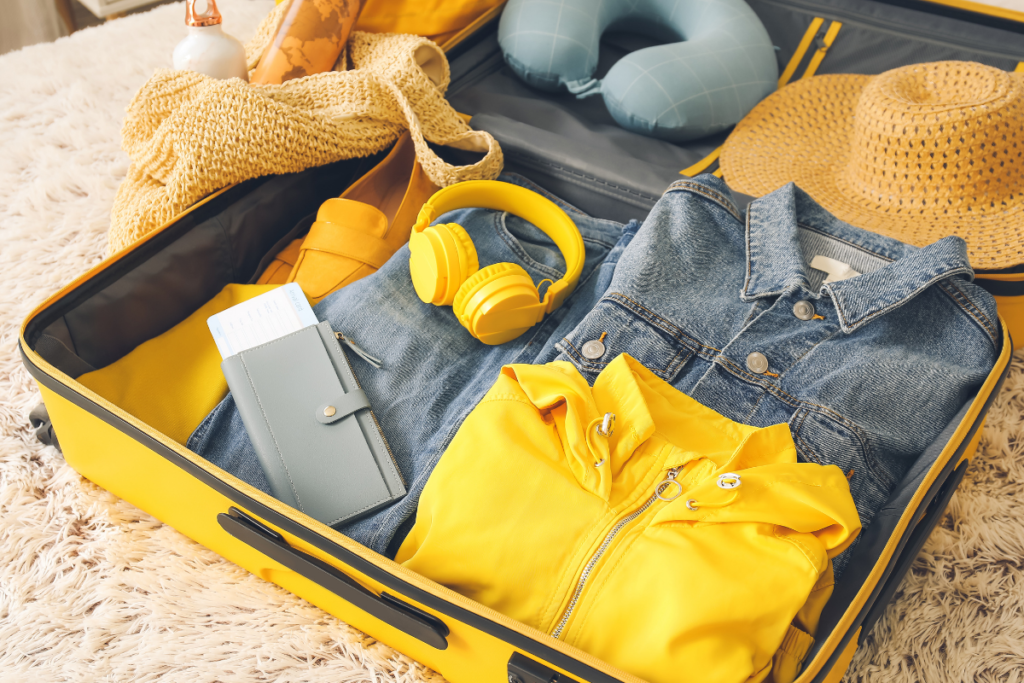 3. Insurance, insurance, insurance.
We know, coming from an insurance company, it sounds like we're just trying to sell a plan. But travel safety is a priority and insurance plans have saved lives and eased tensed minds. If you know someone who has benefitted from a travel plan, get in touch and learn about their experience.
Paying for travel insurance is a small fee in exchange for complete peace of mind. It covers theft against your belongings, compensates delayed flights and lost luggage, provides cashless admissions for unexpected medical treatment overseas and so much more.
Sometimes, your travel insurance plan can feel like a travel buddy. You know, the one who's going to travel with you and hold on to your belongings. The best part? All these benefits and you won't have to share your tea time cake with it!
4. Make copies of everything important
You know what a frantic Asian mom would do? Print 3 copies of the boarding passes, an extra set tucked in your luggage bag and a digital copy on hand. That mom is absolutely correct, minus the multiple printouts.
Make digital copies of your documents. This includes your passport, identity card, boarding passes, hotel reservations, embassy information and emergency phone numbers. Don't just store them in your phone, email a copy to yourself. This way, you would be able to recover what you need from any device at any time.
Backup your phone. Use iCloud, Google Photos, One Drive or whatever backup system is available according to your device. Did you know Google Photos instantly backs up all your pictures from your device?
5. Go digital & password protect everything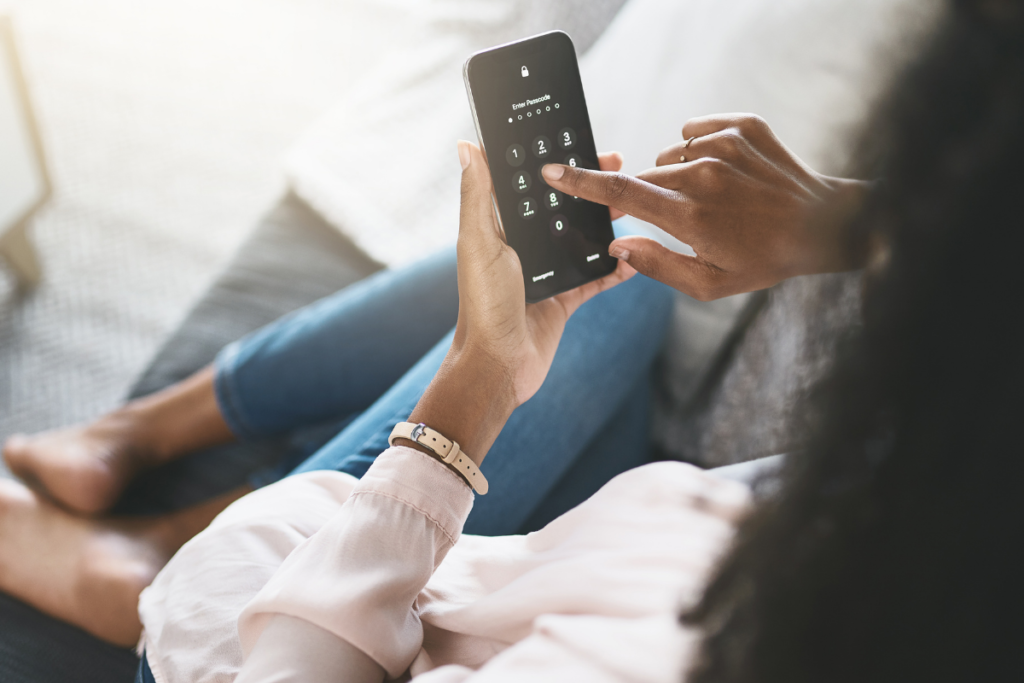 In a world that digitises everything, your smartphone becomes your most valuable asset. Everything needs to be protect. From e-wallets and trading accounts to emails and social media accounts. Depending on the make and model of your phone, here are a few things you can look into:
Use a strong phone password and enable a 2-step password requirement if available. This would be a combination of facial recognition or fingerprint with a password.
Password protect your apps. If this feature is available for your device, ensure everything requires a password for access. No, 1234 and 0000 isn't the right password.
Implement two-factor authentication (2FA) where possible. Did you know most social media and email apps offer 2FA protection? 2FA means using a 2-step method to login. The first step is entering your password and the second would be an alternative method. This could be receiving a text/call with a one-time code, using a secret phrase and other methods.
6. Implement recovery steps for your mobile phone
Following the above, here are a few things you can do to make recovery that much easier if your phone gets stolen.
Enable the 'Find My Phone' feature. This feature is located under your security setting and is available for both Android and iOS. Depending on the model of your phone, this feature may be called 'Find My' or 'Find My Device'. It allows your phone to be traceable via wifi or data connections, offering a possibility of recovery.
Keep location services switched on. Did you know most phones have tracking systems? If your phone is stolen, you have a short time frame to locate it as it won't be possible if your phone is out of battery or switched off.
Here's how to do it:
Use a friend's phone or laptop and go to Find My Device for Android users or Find My iPhone for iOS users and you will be able to track your phone. Additionally, depending on your mobile operating system, you can turn on the 'lost' feature via web and it will lock your phone and emit a sound, allowing you to hear if it's nearby.
If you find your phone, reset it as soon as possible. Your pictures and contacts should be available in your backup system so wipe your phone clean. This ensures you don't fall victim to identity theft, spyware or any other potential malware that could have been installed.
Phew, that was a long list but with everything in place before your trip, you can look forward to a worry-free holiday. Don't forget to take a ton of pictures!
---
The information contained in this blog is provided for informational purposes only, and should not be construed as advice on any matter. Etiqa accepts no responsibility for loss which may arise from reliance on information contained in the article. This information is correct as of 25th March 2022