All About Your NCD in Etiqa Motor Insurance
Did you know you can gain a discount of up to 55% off when you renew your Etiqa Motor Insurance? This is known as the No Claim Discount, often referred to as NCD that comes with any comprehensive motor plan. However, there's more to your NCD than just a discount and we're here to tell you everything you need to know about it.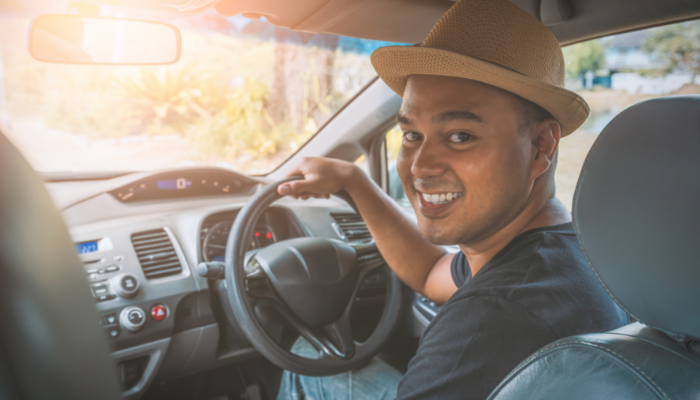 What is NCD in Etiqa Motor Insurance?
The NCD is a growing discount that is rewarded to you on a yearly basis under two circumstances:
No insurance claims in a 12-month period
No insurance claims by a third-party provider against your vehicle within 12 months
This system ensures you are rewarded for being a cautious driver and the discount percentage grows over time. There is a maximum percentage of 55% that is achieved by maintaining a clean claim record for 5 consecutive years. Maintaining your NCD at its maximum rate is important to ensure you get the best value from your insurance policy and allows you to reduce your total premium as well.
How is the NCD Calculated?
NCD rates on Etiqa Motor Insurance is calculated and controlled by Persatuan Insurans Am Malaysia (PIAM). The calculation follows a fixed tier system based on the number of years you maintain a clean record. The discount starts at 25% after your second year of zero-claims and goes up to a maximum of 55%. View the table below for the full details.
| | | |
| --- | --- | --- |
| Insurance Period | Private Vehicle | Commercial Vehicle |
| After the 1st year | 0% | 0% |
| After the 2nd year | 25% | 15% |
| After the 3rd year | 30% | 20% |
| After the 4th year | 38.33% | 25% |
| After the 5th year | 45% | 25% |
| 5th year onwards | 55% | 25% |
Now the question is…
How do I maintain my NCD in Etiqa Motor Insurance?
Firstly, be an excellent driver. Keep to the speed limit, don't use your phone and always make sure you're well rested before hitting the road.
Secondly, in understanding that minor accidents can happen at any time, it's always important to ensure you handle them correctly. In many cases, it may seem easy or convenient to file a claim but if the damage is minor, weigh out the cost of repairs versus the cost of losing your discount upon renewal. In fender bender situations, it makes more financial sense to pay for the damages on your own.
For example, here's a scenario based on a quotation from Etiqa Motor Insurance for a BMW F30.
Basic Premium: RM4,774.60*.
NCD rate in 2018: 30%
Savings: RM1,432.38
NCD rate in 2021: 55%
Savings: RM2,626.03
However, in the event of a small accident between the year 2018 to 2021, if the driver makes a claim, he will lose his NCD benefit completely. Following that, if the cost of damages are minor and he's able to cover them himself, he can continue to save up to RM2,626 a year on his premium.
However, if you're about to sell your car and have a good NCD record, don't be tempted to make that claim just yet. You're able to transfer your NCD and reap the same benefits with your new car!
Are there any exceptions that will allow you to make a claim and maintain your NCD?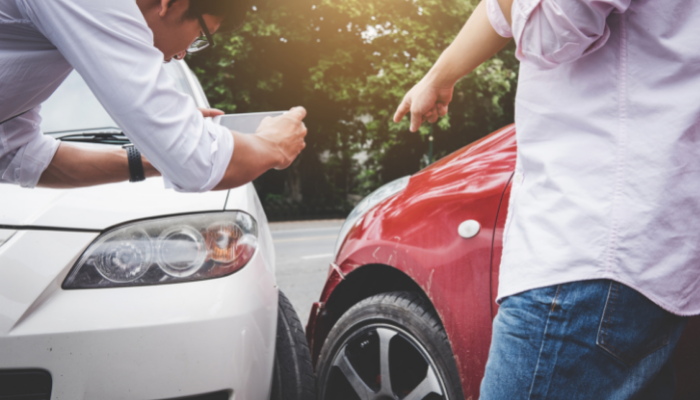 Yes! There are 2 situations where you can make a claim with your insurance without having your NCD affected.
No fault claim. This is when it has been proven with a police report that the accident is not your fault. In this situation, you can make a claim with the third-party insurance but if this is not possible, then you make a claim with your own insurance and provide a copy of the police report. Your NCD will not be affected and your damages will be covered.
Add-on coverage. If you have an add-on product in your policy, you can make a claim for it and it won't affect your NCD. An example of this would be the windscreen add-on. In the event of an accident that affects your windscreen, you will be able to file for a claim using the add-on benefit and not your basic coverage policy. With this, your NCD will remain unchanged.
In what situation can I transfer my NCD?
Your NCD is tied to you, as an individual and not your vehicle. However, it doesn't mean your NCD is the same for multiple vehicles in your name. Here are some scenarios of NCD transfers you can and cannot do.
Can transfer if you…
Have a car with an existing NCD and you sell it to buy a new car. You can transfer your current NCD to your new car.
Have a car with a NCD and you buy a second car. You can transfer your NCD to your new car to enjoy bigger savings if the premium or sum insured is more expensive. However, your first car would resume to 0% and you start a new 5-year cycle to reach the maximum of 55%.
Switch insurance service providers. Your existing NCD can be carried on to your new insurance policy.
Cannot be transferred if…
You take over someone else's car. You cannot absorb another driver's NCD, even if the car ownership is switched to your name.
In conclusion, think of your NCD as a badge of honor. It represents your effort to be a cautious driver and offers you great savings on your yearly premiums. With this in mind, always do your best to protect your NCD and strive to maintain it at its optimum rate of 55%. If this is something you've already achieved, well done!
*Price is subject to change according to current market rates.
---
The information contained in this blog is provided for informational purposes only and should not be construed as advice on any matter. Etiqa accepts no responsibility for loss which may arise from reliance on information contained in the article.