Child Car Seats: Safety & Usage Tips You Must Know About
Did you know approximately 1 million people die every year due to road accidents? In addition to that, an alarming percentage of this statistic is attributed to children between the ages of 0-12. What's devastating about this statistic is that in many of these cases, fatality could be avoided with the right safety measure – a child's car seat.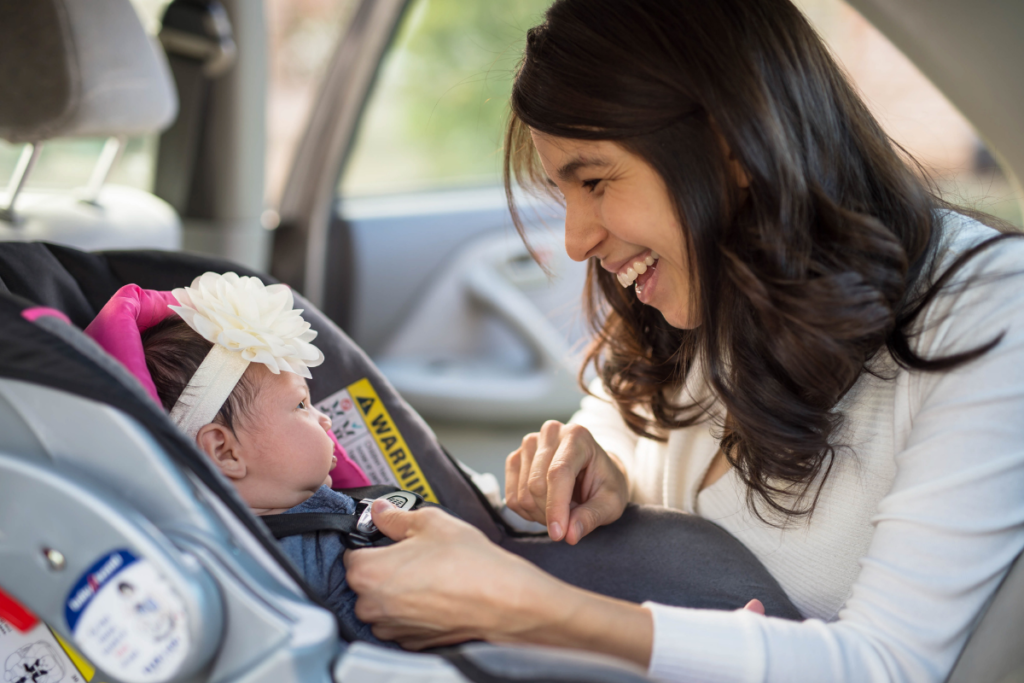 The Importance of Child Car Seats
As parents, the biggest responsibility you have is keeping your child safe. No parent or guardian would want to see their little ones being injured, especially in preventable situations. Studies have proven that when riding in a car, the best way to ensure a child's safety is to seat them in a child car seat.
On the 1st of January 2020, the Malaysian law made it mandatory for all children under 36kg to be seated in car seats that comply with United Nations Regulation (UNR). that one of the best ways to ensure a child's safety while being on board, is to place them in car safety seats.
A handful of opinions may not agree on the use of child car seats for bigger children and say that getting children to stay in their seats, especially for long road trips can be challenging. However, the efficiency of child car seats versus standard seatbelts is tremendous and can potentially save the lives of children. Additionally, not only are children strapped into their seats better, child car seats are also designed to reduce shock impact and can prevent internal bleeding, internal injuries and more.
What Do I Need to Know About a Child's Car Seat?
1) Purchase from an authorized store. Take your time to browse through options but ensure you look at authorized stores only. Look for the QR code sticker issued by MIROS to ensure your selection has been approved for design and safety. Sometimes this may mean paying a little bit more as compared to an online store or individual seller, but the higher cost comes with assurance of safety.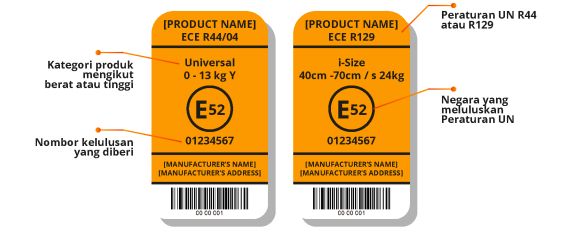 2) Learn how to install it correctly. This is a manual you don't want to toss out. If you're unsure, ask the shop assistant, watch a credible video or speak to your community of parents to learn how to correctly secure the seat in place.
3) Pick the right child car seat. The three main types are infant car seats, toddler car seats and high back booster seats. When shopping, pick one that is suitable to your child's weight and height. If it's within your budget, look for features that will support your child's growth. This includes adjustable legroom, longer straps and adjustable back support.
4) Take note of expiry dates. Yes, child car seats have expiry dates too! A typical high quality car seat has an average lifespan of 6 to 10 years from the manufacturing date. This date refers to the lifespan of the supporting parts and can be found on the serial number stick on every product.
5) Be cautious about using a second-hand seat. Before strapping in your child, inspect the seat thoroughly and look for cracks, dents, frayed straps, tears and other potential hazards. Check it twice, thrice or five times before using it.
6) Do not use a child's car seat that is damaged. Did you know car seats that have been involved in accidents are no longer safe for use? A damaged car seat is not better than no car seat. Invest in a new one and discard damaged ones.
How to Use a Child's Car Seat?
There are several ways to use a car seat, depending on your child's size. Here's a breakdown to help you decide which is best.
Rear-Facing Car Seat
Suitable for children ages 5 and below, the rear-facing seat is the best way to keep small children safe as the seat is able to absorb shock and protect the head, neck and spine. Many parents tend to swap this position to front-facing at ages 2-3 for comfort. Rest assured, your child is sufficiently comfortable being rear-facing and much safer until age 5. In this position, the seat is buckled in the backseat with the child facing the back of the car. All buckles should be secured and a mirror can be placed on the headrest of your vehicle's seat to see your child, if needed.
Forward-Facing Car Seat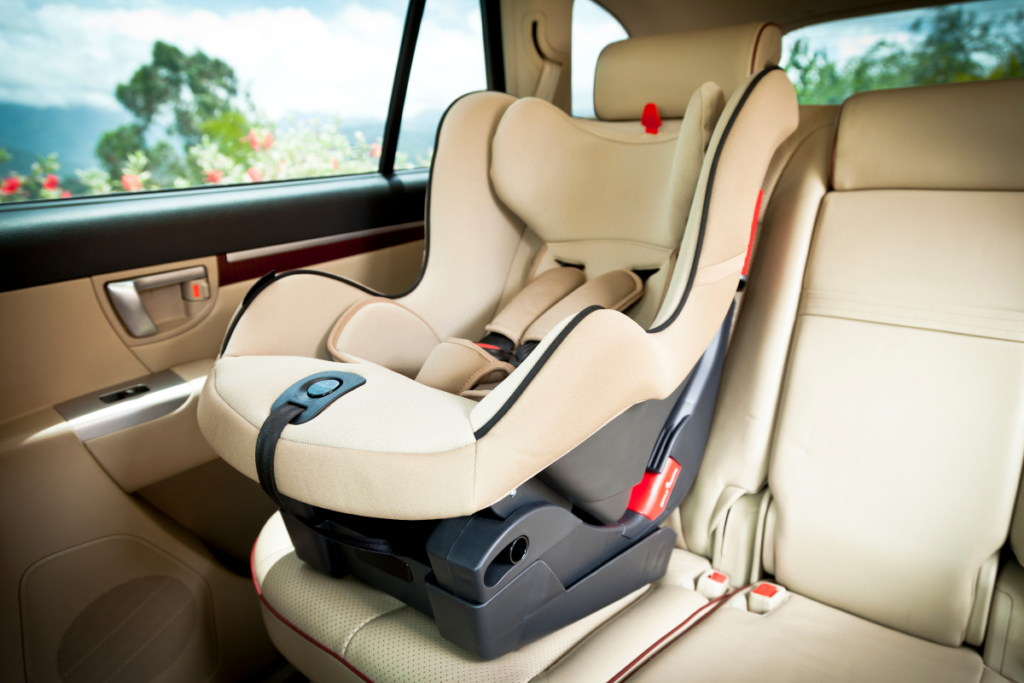 Children above the age of 5 or of equivalent height and weight should be seated facing the front. Making the switch in position is dependent on the size of your child and the seat you're using. Refer to the manufacturing guidelines and make the switch when your child has outgrown the first position.
Booster Seat
When your child has outgrown the car seat, a booster seat is recommended until the age of 12 or a weight of 36kg and above. This is to ensure your child is sufficiently protected while on the road and not dependent on a standard car seat belt that may be too big to fit around their body.
The position and type of car seat is heavily dependent on height, weight and support of the seat. Make the necessary changes as your child grows and remember to check the safety and condition of these equipment as often as possible. For a rough guideline on these details, refer to the chart below.
| | | | |
| --- | --- | --- | --- |
| Weight | Height | Estimated Age | Type of Seat |
| Below 9kg | Below 83cm | 0 to 18 months | Rear-facing infant car seat |
| 9kg to 18kg | Minimum 71cm | 15 months to 4 years | Forward-facing infant car seat |
| 15kg and 25kg | Minimum 100cm | 4 to 7 years | Booster seat with a five-point harness |
| 25kg and 36kg | Up to 135cm | 6 to approx. 12 years | Booster seat (used with regular seatbelt) |
Table by Helena Varkkey
Financial Support
Insurance. When applying or renewing your insurance plan, look for the add-on option that will insure your child's car seat as well. At Etiqa, look for the 'Cost of Replacement' option and select the 'Child Car Seat' add-on for financial assistance of up to RM500 to repair or replace your car seat due to accidents, flood, fire or theft.
Government assistance. If your salary range puts you within the B40 category, you can apply for government subsidies. You will get 50% off up to RM150 on your child's car seat purchase. Check your eligibility or apply here.
---
The information contained in this blog is provided for informational purposes only, and should not be construed as advice on any matter. Etiqa accepts no responsibility for loss which may arise from reliance on information contained in the article. This information is correct as of 20th April 2022.