Climbing Mount Kinabalu for Beginners (10 Tips)
Climbing Mount Kinabalu is a bucket list goal for many Malaysians. While some of us have successfully conquered it, climbing the highest mountain in Southeast Asia can be as challenging as it is rewarding.
Besides being a national treasure rich with diverse flora and fauna, it is also sacred to the local and indigenous Kadazan-Dusun people, making it a UNESCO World Heritage Site.
If you are climbing for the time, this quick guide on climbing Mount Kinabalu for beginners will give you essential tips to you should know before you embark on your adventure.
Ease of Climbing Mount Kinabalu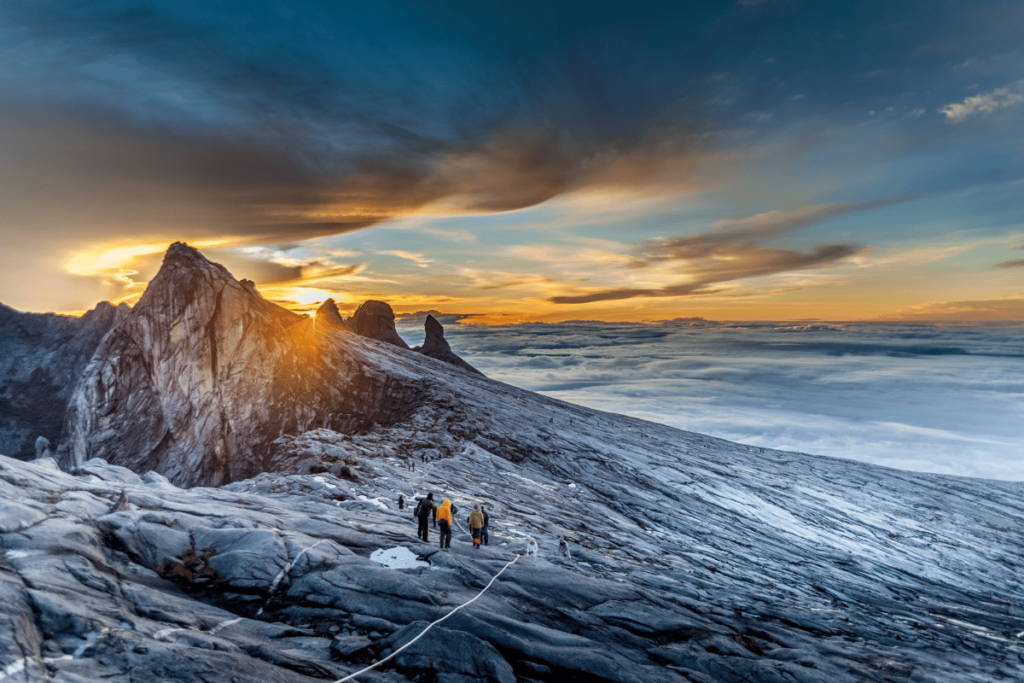 Mount Kinabalu's hike distance is roughly 8.5 -kilometres, to the top but that's only one way. Don't forget that you have to trek down too, making it a journey of just over 17km.
The ease of climbing Mount Kinabalu depends on your fitness level. However, as long as you can walk 3km on an uphill incline in under 30 minutes, it's likely that you'll be able to climb the mountain with minimal difficulty.
So, how long does it take to climb Mount Kinabalu? You would be assigned a guide and your total hike time may range from 3 hours to 2 days, depending on your fitness level, your goals, and your overall hiking plans.
Many hikers choose to spend a night at Laban Rata, where they can have a meal and rest before returning to the grind and making their way to the top. Generally, after your stop at Laban Rata, you would need to start your hike early; this could be anywhere between 4am – 5am, as advised by your guide. The early start ensures you'll be able to catch the sunrise.
Additionally, if you feel weak, tired or sustain any sort of injury, you can rest at Laban Rata and then opt to make your way down the next day or get assistance from the porter and aid team.
To climb the mountain, you can choose from two trails – Kota Belud and Ranau. Each route will give you a different climbing experience with unique scenic views and distinct challenges.
10 Tips for Climbing Mount Kinabalu for Beginners
1. Train Before You Hike
One of the most frequently asked questions by beginners who want to try climbing the mountain is, "Can you climb Mount Kinabalu without training?"..
There is no one-size-fits-all answer.
Although no special training is required to climb the highest mountain in Southeast Asia, it won't hurt to get some training, especially if you're a beginner novice hiker.
Climbing Mount Kinabalu can be physically and mentally challenging due to its steep terrain and high altitude.
If you've had past hiking experiences, regularly take part in extreme sports and consider yourself an active person, you should be able to hike Mount Kinabalu with ease.
2. Pack Light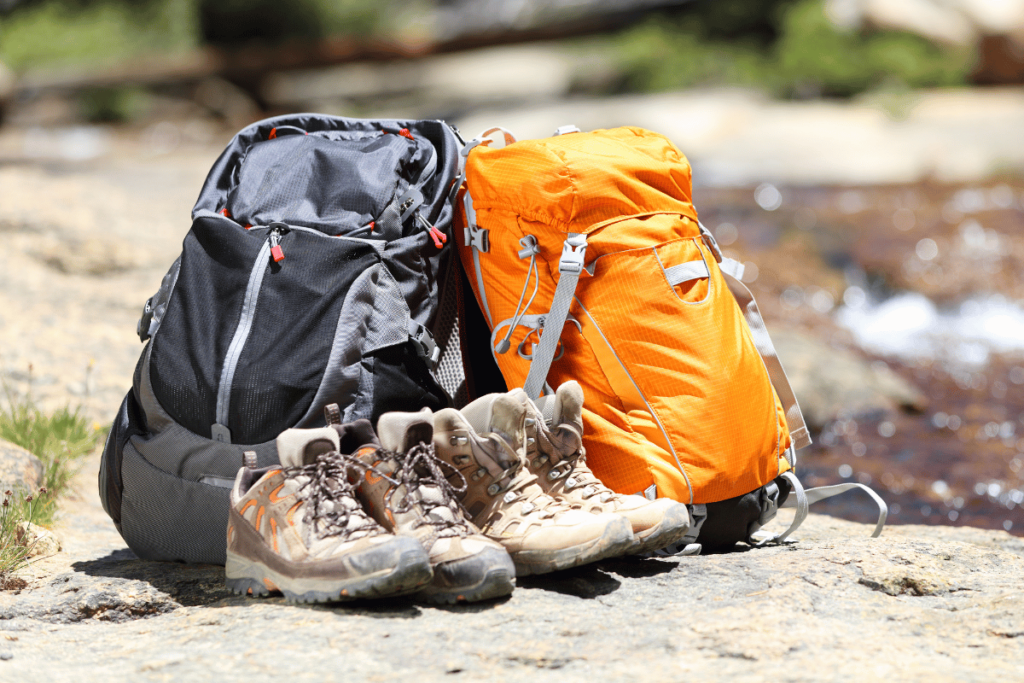 Although you're advised to pack light as the journey up the mountain can be strenuous, rocky and steep, you will still need to still need to pack a few essential things:
A small backpack
Waterproof jacket
Head torch (for when it gets dark)
Refillable water bottles
Healthy snacks
Basic first aid items
A sSet of clothes for change
Personal care items (toothbrush, sunscreen, etc)
Pick lightweight items that are easy to carry and ensure everything is of good quality so you don't deal with rips, tears or broken gear along the way. That aside, if your luggage is too difficult to carry, you can speak to your hike organiser to hire a porter that will carry your bags for you.
3. Tour With a A Guide
If you were hoping to climb the highest mountain in Southeast Asia alone, you might be disappointed to find out we're sorry to disappoint you, but that is actually not permitted! Mount Kinabalu cannot be climbed independently, its compulsory to have a guide to ensure your safety.
Hiring a guide is easy as Mount Kinabalu hiking climbing packages are fairly inexpensive and there are only a few hikers assigned to one guide. This does not only ensures your safety but also ensures you get the most out of your hiking experience.
Some common Mount Kinabalu climbing packages are:
Also, some climbing packages offer certificates once you complete the climb. If that's something you look forward to, be sure to check outon this little detail before booking your tour.
4. Choose Ranau Trail for Your Hike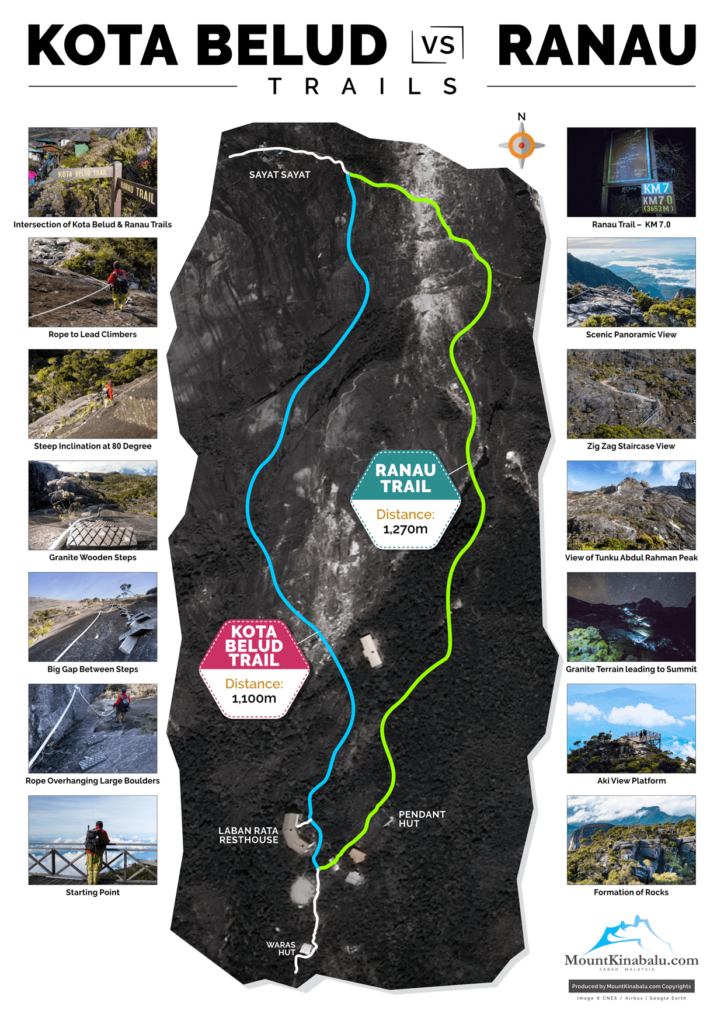 Although there are two trail options available, the easiest route is the best option for anyone climbing Mount Kinabalu as a beginner.
Ranau trail is the standard route which most climbers take. It's the easier of the two and doesn't require special permission, unlike Kota Belud.
Although it is a slightly longer route when compared to Kota Belud, it requires a moderate fitness level which is perfect for beginners!
5. Hike During Dry Months
Rainy seasons often occur from October to January, during which climbing Mount Kinabalu is not allowed. Avoid making any hiking plans during this time. You want to avoid being disappointed by getting turned away when it starts to rain.
The best time to climb Mount Kinabalu is anywhere between February to May as these months are dryer.
6. Get Yourself Insured
Did you know that climbing up a mountain is considered a high-risk sport?
It is important to get insurance when climbing Mount Kinabalu, especially if this is your first time doing so.
Weekend Warrior by Etiqa is designed to support your adventurous dream of hiking up the tallest mountain in Southeast Asia. This plan is essential as it protects your finances in case of permanent disability, accidental injuries, death and more.
7. Wear Warm Clothing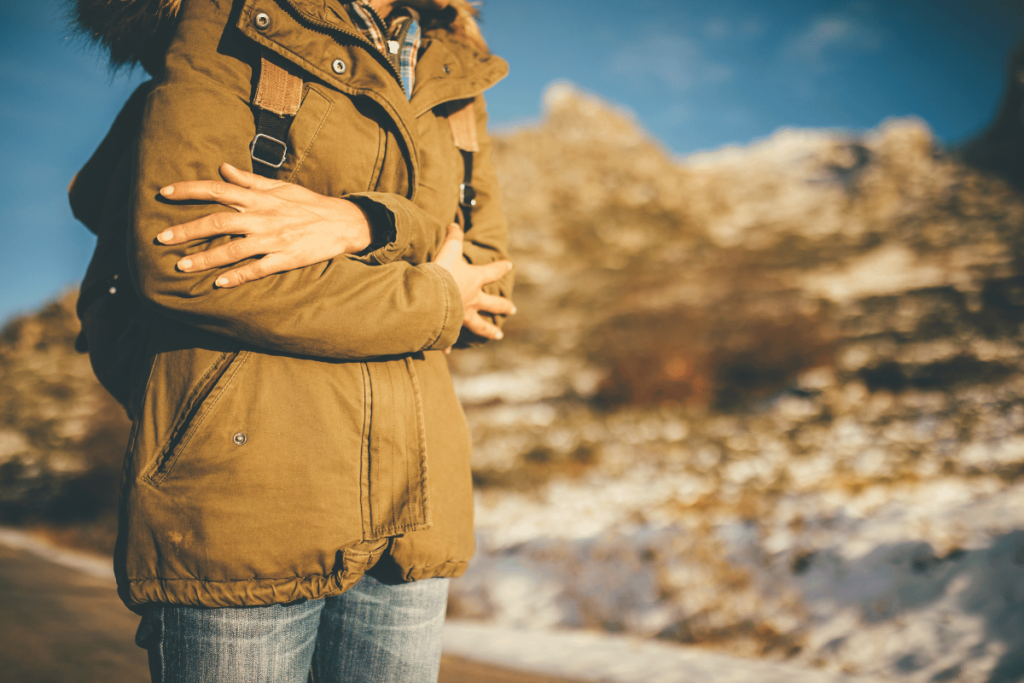 As Malaysians, we love to wear light and breezy clothes like t-shirts, and shorts because of the super hot weather in Malaysia. However, don't make that mistake when climbing up the mountain.
Wear warm clothing like jackets, windbreakers, long-sleeve shirts, hiking trousers, and socks as it gets cooler as you climb higher.
When packing for your trip, don't forget that you would also need to keep your head and hands warm. Wear a cap, beanie or head scarf for your head and a pair of gloves for your hands.
8. Carry Some Cash With You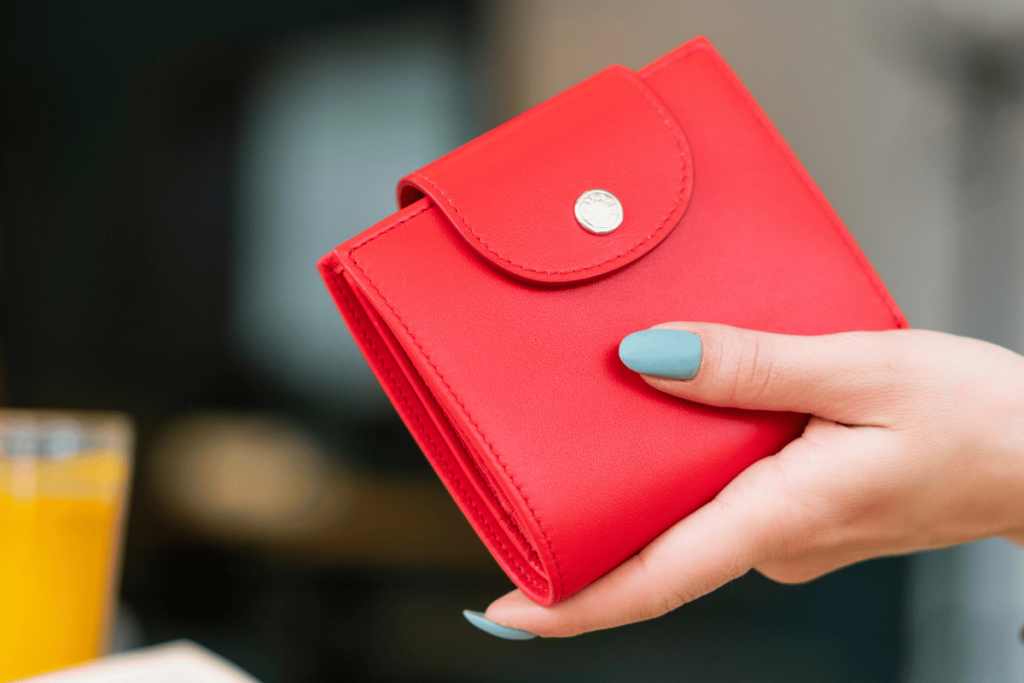 Although we are currently living in a digital era, there can be times when cashless payment methods fail us and we have to rely on using cash. This is especially the case when you're staying on a mountain with weak phone signals.
It's always useful to have some spare change with you in case of an emergency too.
9. Expect Altitude Sickness
Located in Sabah, Mount Kinabalu is the highest mountain in Borneo and the highest peak in Southeast Asia, with a height of 4,095 metres.
Therefore, the higher you climb, the more prone you are to altitude sickness.
Altitude sickness happens not because you aren't "fit enough"., i It can happen to anyone simply because we are humans and as we go higher up the mountain, there's less oxygen in the air.
You might find yourself having a headache, feeling dizzy or nauseated. However, you can try to minimise its effects by climbing slowly, drinking water and taking iron supplements.
10. After-Climb Care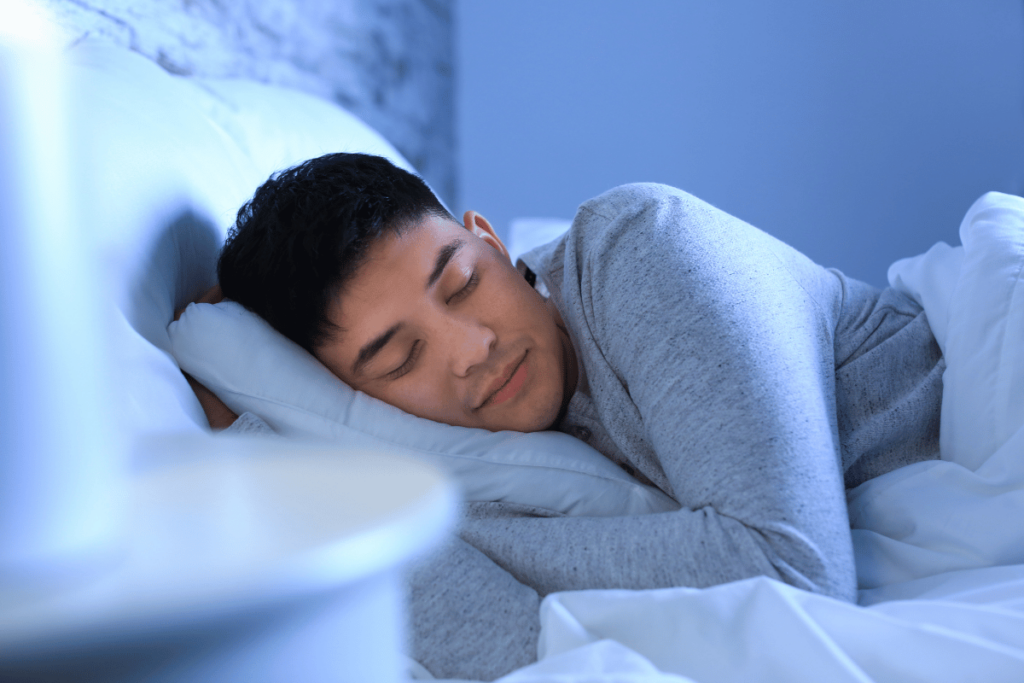 You made it! Now what?
Your feet are sore and your body hurts all over. Here are some tips to lessen the soreness and& fasten muscle recovery:
Dip your legs into a bucket of ice water
Take a cold shower
Treat any wounds or blisters
Eat adequate protein-based food, to strengthen your muscles
Get quality rest and sleep.
Climbing Mount Kinabalu for beginners can be nerve-wracking, but like most climbers say, "It's not the mountain we conquer, but ourselves." The experience can be truly rewarding if you not only put your body to work, but your heart and soul too!
---
The information contained in this blog is provided for informational purposes only. It should not be construed as advice on any matter. Etiqa accepts no responsibility for loss which may arise from reliance on information contained in the article. This information is correct as of 9th February 2023.
Source: