Coverage for Outdoor Activities & Extreme Sports –  Does it Exist?
Are you a sports enthusiast or an adrenaline junkie with a love for extreme sports and activities? After two (going on three) years of being cooped up indoors, it's no surprise that more people are starting to venture into the great outdoors to indulge in a variety of sporting activities. From hiking and rollerblading to bungee jumping and diving, the options are endless.
If you're looking for ideas of what to and where to go, we've got a few suggestions from various outdoor hobbyists. But first, the most important question is:
Is there a plan for extreme sports & outdoor activities?
Yes, most definitely!
Oftentimes, there's a fear about safety, health and 'what ifs' that holds us back from extreme sports and adventures. As with all things insurance and takaful, Etiqa has got your back with the Buddy PA Weekend Warrior plan. If you're not worried, your family and friends might be, so get yourself the right plan, the right mindset, and head out for a good time.
What is the Buddy PA Weekend Warrior Plan?
It's a Personal Accident (PA) plan that ensures your finances are protected in the event of any accidents or injuries while participating in sport related activities. It covers a wide range of activities from indoor sports like bowling and martial arts to outdoor activities like athletics and field hockey.
Looking for something even more adventurous? We've got you! Go skydiving or deep sea diving, enjoy a relaxing canoe ride or a thrilling abseiling experience. The Weekend Warrior covers you while you take on the seas, conquer mountains or explore the skies. For a full list of covered activities, refer to the list below.
Serious Talk: The Benefits & Costs of the Weekend Warrior Plan
A sports insurance or takaful plan ensures you're able to enjoy the experience without worrying about forking out hefty sums for hospital bills in the case of an unexpected event. Additionally, it gives you the option to select your preferred medical center, access to quality treatments and ensure you're financially taken care of in more serious situations. 
Here are the main benefits:
Coverage up to RM250,000
Reimbursements for hospital & outpatient fees
Cash allowance for hospitalization
Nursing allowance for recovery care
Payout for death or permanent disability
Pick from 4 plans ranging from RM114.23/year to RM517.33/year
Remember, it's not just for the wild, thrill-seeking activities. This plan offers coverage for daily hobbies such as rollerblading, swimming, cycling, golf and more.
Options, options, and more options
Now that we've got the serious stuff out of the way, let's talk about options! With so many types of activities to do, there's something for everyone. If you enjoy group activities, here are some popular activities and places to do them:
Hiking
Chilling Waterfalls, Selangor

Highlights: 5-6 shallow rivers to cross, picnic area and a multi-tiered waterfall.

Gunung Nuang, Selangor

Highlights: Tallest peak in the state, boulders and river crossing.

Taman Negara, Pahang

Highlights: One of the oldest rainforests in the world, various treks of different intensities and an overnight trekking option.
Rafting
Kuala Kubu Baru River, Selangor

Estimated cost: RM150 – RM180

Jeram Besu, Pahang

Estimated cost: RM170 – RM200

Singoh River, Perak

Estimated cost: RM80-RM150
Water Sports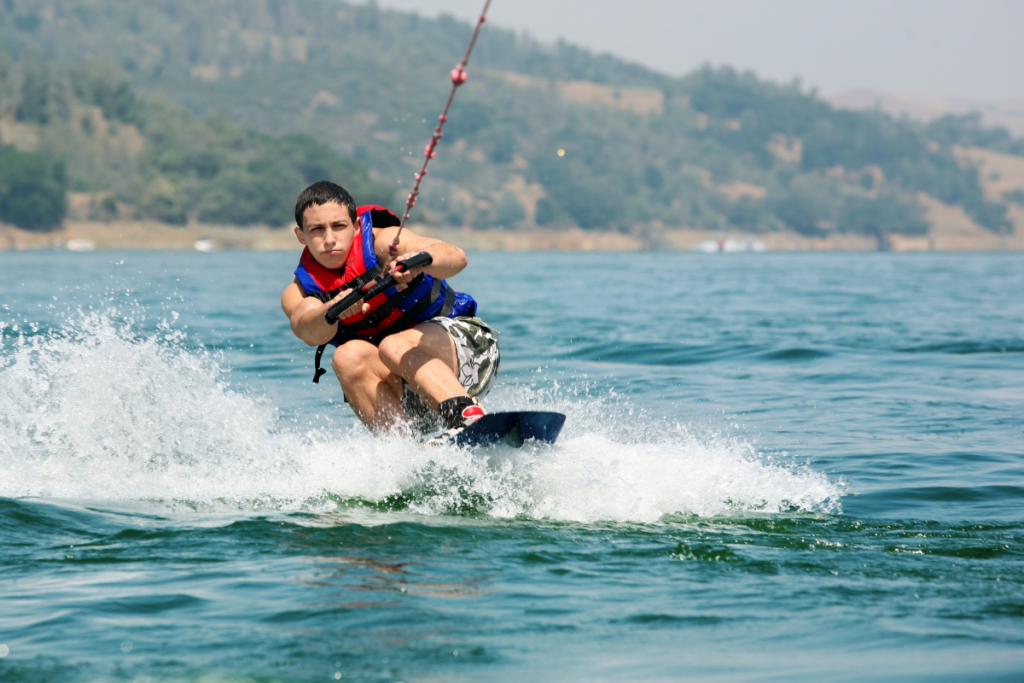 Wakeboarding in Putrajaya
Canoeing in Langkawi (Mangrove)
Parasailing in Langkawi
Jet skiing in Port Dickson or any local island
Diving at any local island in West & East Malaysia
Daily Hobbies
If you've been feeling restless and looking for ideas for a fun workout, here are some we personally love:
Cycling
Swimming
Gymnastics
Table Tennis
Roller Skating or Rollerblading
Sepak Takraw
Ready to reignite a sporty hobby or looking to conquer a mountain? Whether you're rounding up a few friends or seeking a solo experience, don't forget to take your trusty Weekend Warrior with you. Available in insurance and takaful options, it's valid for a year so head on out and do life; great adventure awaits. 
---
The information contained in this blog is provided for informational purposes only, and should not be construed as advice on any matter. Etiqa accepts no responsibility for loss which may arise from reliance on information contained in the article. This information is correct as of 14th February 2022.