Etiqa Wins Awards at the Takaful Star Awards 2021
On the 27th of November 2021, Malaysian Takaful Association (MTA) held the annual 'Takaful Star Awards 2021' ceremony virtually on Facebook Live.
In his speech, Mr. Elmie Aman Najas, the Chairman of MTA acknowledged 2020 and 2021 as a challenging period for the industry. Despite the circumstances, the Takaful industry continued to flourish through the challenges and saw an upward trend in providing employment and scaling the operations.
MTA credits the positive growth in the industry to 3 factors: the increase in familiarity and confidence among Malaysians about Takaful products, flexible product offers, and continuous promotions and creativity in reaching customers.
With so many well deserved awards to various Takaful Agents and Operators, Etiqa humbly received 5 awards in recognition for its products, services and contribution to the industry. The awards are: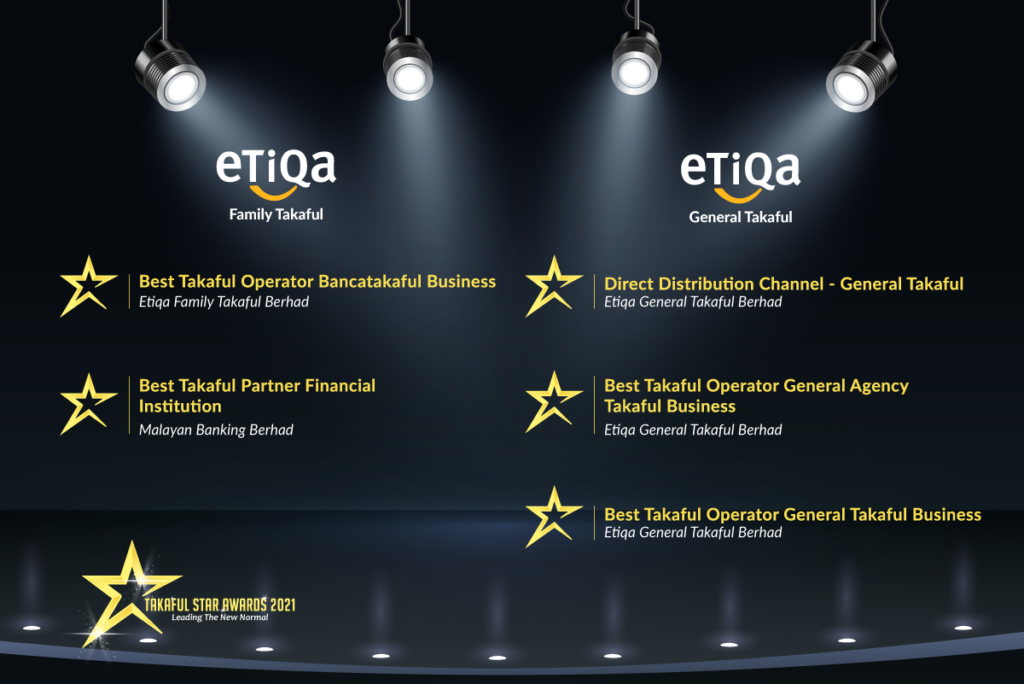 These awards are a reflection of Etiqa's brand, built on the principle of humanizing Takaful and recognising that the industry is about prioritizing people, not policies.
Additionally, these awards were made possible thanks to each and every customer who has placed their trust in Etiqa to provide the best in products and services. For that, we thank you.
Etiqa aims to continue scaling all efforts in innovating products and improving services to ensure quality above everything else.
For more information on the Takaful Star Awards, visit the MTA's social media page here.