Is a Medical Checkup Necessary for My Insurance Application?
With more Malaysians registering for medical plans this year, we noticed a frequent query about the requirements for a medical checkup. If you've been wondering if you need to get a checkup prior to your application, this article is for you!
The short answer: it depends.
Firstly, it's important to note that an annual medical checkup is generally essential for many reasons. The same way you maintain your car, air conditioning units and other appliances, your body needs regular checks too! So if this isn't part of your yearly routine, it's highly recommended that you start including this to your checklist.
How is a Medical Checkup Relevant?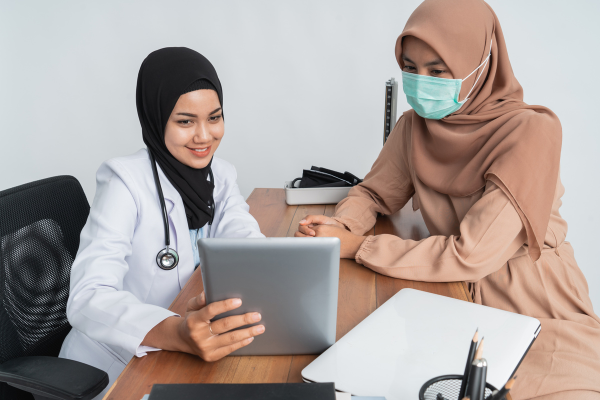 In most cases, a checkup is required to ensure your plan will be able to cover all future ailments. This is because certain pre-existing conditions will not be claimable and if the existing condition is not declared, the certificate, policy and/or claim may be affected.
For example, if you have an existing health condition that is critical but was not declared to your insurance provider, your claim for said illness may be considered as invalid; if it's found that you're aware of the condition before the start date of your policy or certificate. This ensures the company or operator is protected against costly treatments for illnesses that are considered critical or require long-term care.
So, Is it Mandatory to go for a Medical Checkup?
As mentioned above, it depends. The requirements for a medical checkup varies across insurance providers or takaful operators and the coverage plans you're applying for. Some companies require extensive medical checkups prior to your application, some provide their own medical checkups and a handful allow for applications without the need for a medical checkup.
Medical Checkup Requirements by Etiqa Life Insurance or Etiqa Family Takaful
At Etiqa, there are a variety of plans that are flexible. Some are available for easy online applications and a few of them do not require prior medical checkup. You will need to honestly answer a few questions regarding your lifestyle and/or current medical condition and your application will be processed. A favorite among many is the e-Medical Pass, available for both insurance and takaful. 
Additionally, there are more niche coverage plans such as the e-CancerCare takaful and insurance plans. Likewise, this doesn't require a prior medical checkup but you are expected to answer a few questions to the best of your knowledge. 
Why Do Some Etiqa Plans Not Require a Medical Checkup?
In keeping with the tagline of 'humanising insurance and takaful', these plans were designed to be inclusive and convenient. Etiqa trusts that questions will be answered honestly; should there be any existing conditions that the company needs to know about, the applicant will include the details to allow for a personalised review and approval process.
So, it's 2021. If you've yet to get a health plan to your name, we strongly recommend you sign up today; protect yourself from the financial stress of the unexpected.
---
The information contained in this blog is provided for informational purposes only and should not be construed as advice on any matter. Etiqa accepts no responsibility for loss which may arise from reliance on information contained in this article.