How to Apply for Medical Insurance Online
As the pandemic rages on, many find themselves crippled under the stress of making ends meet. This past year has shown us that without our health, we have no wealth. So, if there's one thing you can do for yourself, it's to ensure your medical cost is taken care of in the event of a medical emergency.
If you've yet to secure a plan for yourself, we encourage you to take the leap and apply for medical insurance online. Yes, you can do it online and skip the hassle of physical meet ups and too many papers. Here's how to get started.
Steps to Apply for Medical Insurance Online
Hop over to the Etiqa website here.
Browse through the list of options available for medical insurance and takaful.
For a medical plan, select the e-Medical Pass Insurance or Takaful option.
Check if you fulfil the basic criteria which are:

Malaysian citizen
Age on your next birthday is 18 to 55
BMI range is within 17 – 30
Fill in your personal details and select your coverage option and payment terms
Click the 'Apply Now' button
Answer a quick medical survey on the next page
Verify your personal details
Verify the 'Confirmation of Understanding'
Proceed to payment and you're done!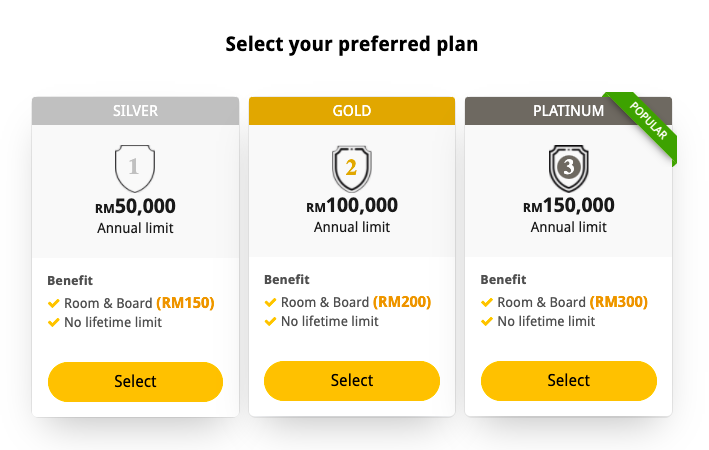 If you find that your application ends at step 7, it's possible that you require assistance with your plan, based on the information provided. In this case, fill in the contact form that will pop-up and a representative from Etiqa will be in touch to help you move along.
Applying for medical insurance online allows for a quick and effortless process. Additionally, if you find that the plan doesn't suit your needs, you have 15 days from the date of issuance to return your certificate.
Why Choose the e-Medical Pass
This insurance or takaful plan is an inclusive coverage option that includes outpatient, inpatient and surgical benefits. Here are some of the reasons why many people choose this as their preferred online medical insurance or takaful plan:
Covers hospital admissions related to Covid-19
Starts from as low as RM1.74/day or RM1.77/day for the insurance or takaful plan respectively
No medical check-up required upon application
Cashless hospital admissions
Unlimited lifetime cover
No cap on emergency outpatient treatments – claim up to your annual limit
Ok. I'm Covered. What Else?
If you're looking to expand your coverage, you can do more for your medical insurance online. A widely popular supplementary option is the e-CancerCare Insurance or Takaful plan. This is a plan specially curated to take care of you in the event of a cancer diagnosis. Besides hospital benefits, you will receive a lump sum payment of up to 150%, depending on the diagnosis and claim history. This option is available from as low as RM0.21/day.
Additionally, people who choose this plan are often those who want to ensure they are financially protected against all odds, have a history of cancer in the family or have a higher risk of a cancer diagnosis. Should you fit into one of these categories, this plan is highly recommended as an add-on for you.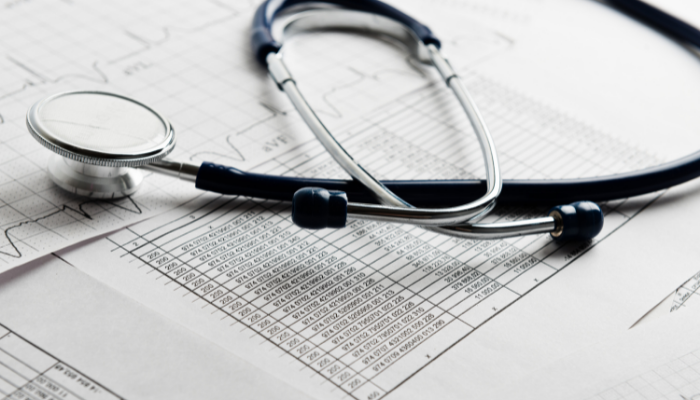 But…Is Medical Insurance or Takaful a Priority?
We hear this question time and time again, especially in these trying times when financial allocation needs to be prioritized. If you have food on your table and a roof over your head, medical insurance might be something to consider as your top 5 financial commitments. Following that, if you can't decide between an insurance or takaful plan, read about the difference here.
The main reason to apply for a plan would simply be to ensure that in a case of an emergency, you can receive the treatment you need and focus on recovery without worrying about how to foot the bill. The rising cost of medical treatments can be shocking and it's in those unexpected and difficult times, your medical insurance plan will come in handy.
So, is it a priority? You decide!
---
The information contained in this blog is provided for informational purposes only and should not be construed as advice on any matter. Etiqa accepts no responsibility for loss which may arise from reliance on information contained in the article.