8 Short Getaways In Malaysia For Couples
Take a break from your hectic day-to-day routine and plan a getaway in Malaysia! If you've been putting off a holiday because you run a busy schedule, planning a short getaway would be the best option.
With this "Short getaway in Malaysia for Couples" guide, you'll have no more excuses to not plan a romantic trip with your loved one!
8 Short Getaways In Malaysia For Couples
1. Georgetown Heritage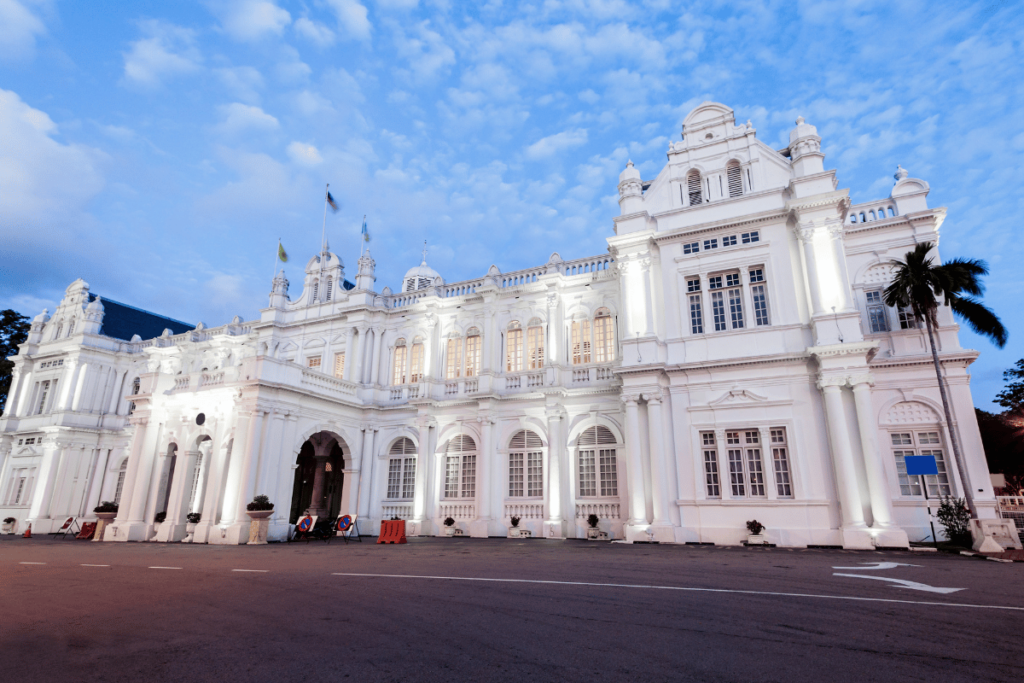 Georgetown, Penang is one of the top places to plan a short trip in Malaysia for couples. It has everything you would want from a romantic yet adventurous getaway. From sandy beaches to heritage sites, you'll never run out of things to do.
Additionally, Penang has been named one of the best places in Asia for food, so be sure to take your foodie partner to visit the island for local street food and cafe-hopping.
Top things to do in Penang:
Walk along Armenian Street
Visit Penang Hill
Explore Street Art in Georgetown
Hike Penang National Park
Best food to try in Penang:
Asam Laksa
Char Koay Teow
Char Koay Kak
Penang Road Famous Teochew Chendul
Cakes at China House
2. Cameron Highlands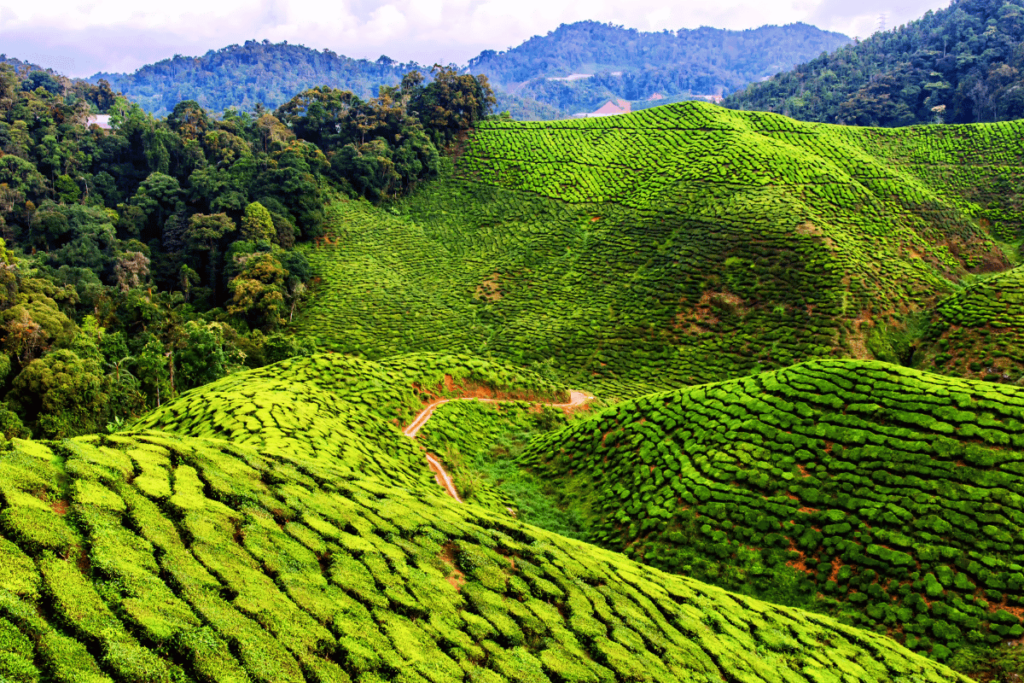 If you're looking for a short weekend getaway in Malaysia with a cooler climate, Cameron Highlands in Pahang would be the go-to destination.
Influenced by the British, Cameron Highlands is modelled on a traditional English village, making it a famous staycation spot among couples because of the colonial buildings.
A vacation on these hills are great for tea enthusiasts and nature lovers. Explore unique flower gardens and have a romantic time with your partner at this nature retreat.
Top things to do in Cameron Highlands:
Go strawberry picking
Explore Lavender gardens
Visit Time Tunnel: First Memorabilia Museum of Malaysia
Visit Butterfly Farm
Best food to try in Cameron Highlands:
Steamboat at Cameron Organic Produce Steamboat Restaurant
Afternoon tea at The Lakehouse Restaurant & Bar
Indian-western fusion meals at Barracks Café
Ice Cream at Mr. Aisu
Cakes at Strawberry Cottage
3. Redang Island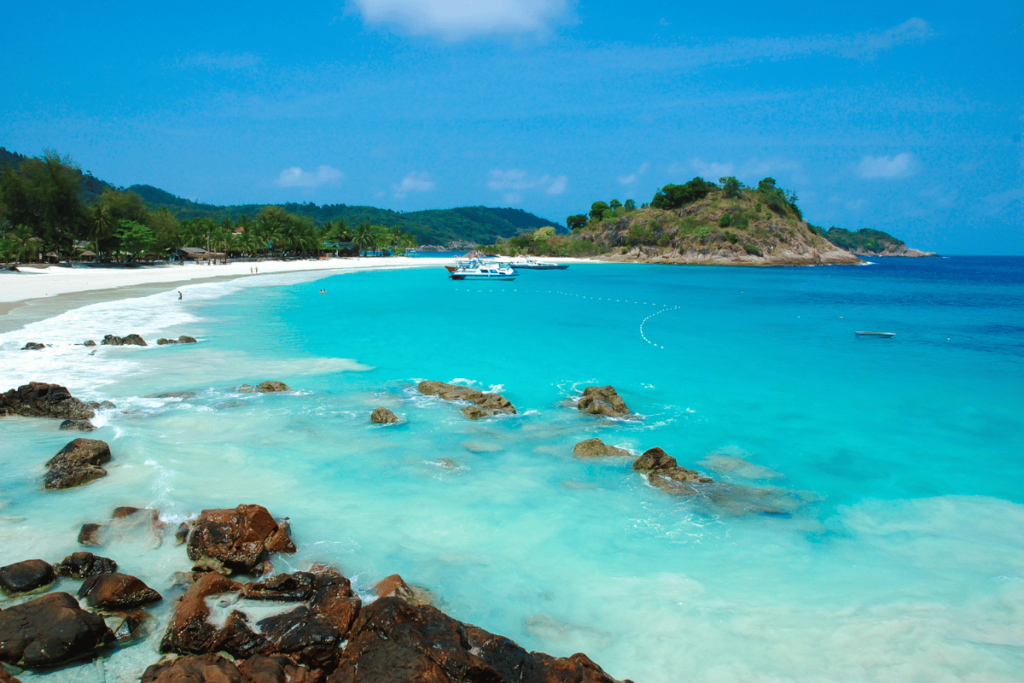 Redang island, Terengganu is known for its sandy beaches, blue seas, and beautiful marine life. A popular touristy thing to do would be to explore underwater activities like snorkelling and scuba diving.
If your partner and yourself are not interested in water sports, Redang island is also a relaxing staycation spot with scenic sights, perfect for other nature activities such as jungle trekking. Alternatively, take the opportunity to relax, rejuvenate and soak up the sun, sand and sea.
Top things to do in Redang Island:
Get pampered at a Spa Hotel
Volunteer at The Chagar Hutang Turtle Sanctuary
Hike Up The Laguna Redang Hiking Trail
Best food to try in Redang Island:
Chicken Satay at Sharizal Cafe
Drinks and Finger food at Luna Bar
Fresh Seafood at Aima Grill Fish Restaurant
Kaya Toast and Nasi Lemak at Kopitiam Redang Beach
Roti Canai at Warong Makanan
4. Kuala Lumpur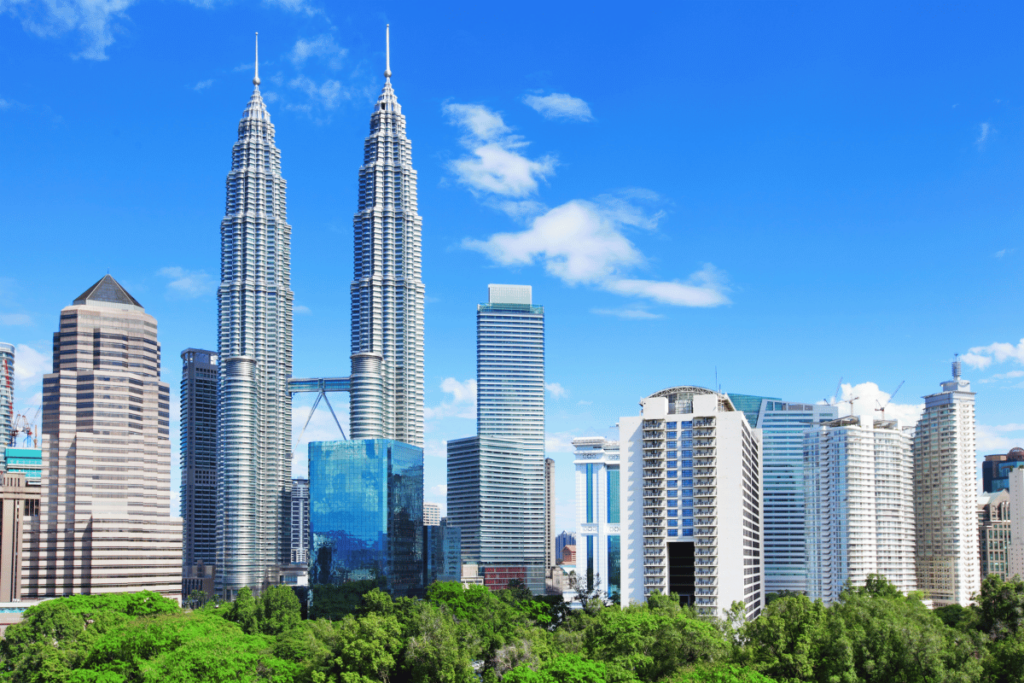 Who says you can't have a short getaway in KL for couples? Whether you're from the city or not, Kuala Lumpur will always be an exciting place to plan a short escape in Malaysia.
Some of the best staycations for couples in Malaysia are in the heart of Kuala Lumpur, surrounded by tourist spots and shopping malls such as KLCC and Pavillion.
Top things to do in Kuala Lumpur:
Visit KLCC (Aquaria, Petrosains, Kinokuniya bookstore)
Shop local at Central Market
Visit Kuala Lumpur Bird Park
Explore the National Museum
Best food to try in Kuala Lumpur:
Nyonya Laksa at Baba Can Cook
Chilli Pan Mee at Kin Kin Restaurant
Coffee and Cakes at VCR
Roti Canai at Restoran Yusoof Dan Zakhir
Asian-fusion meals at Merchant's Lane
5. Melaka Heritage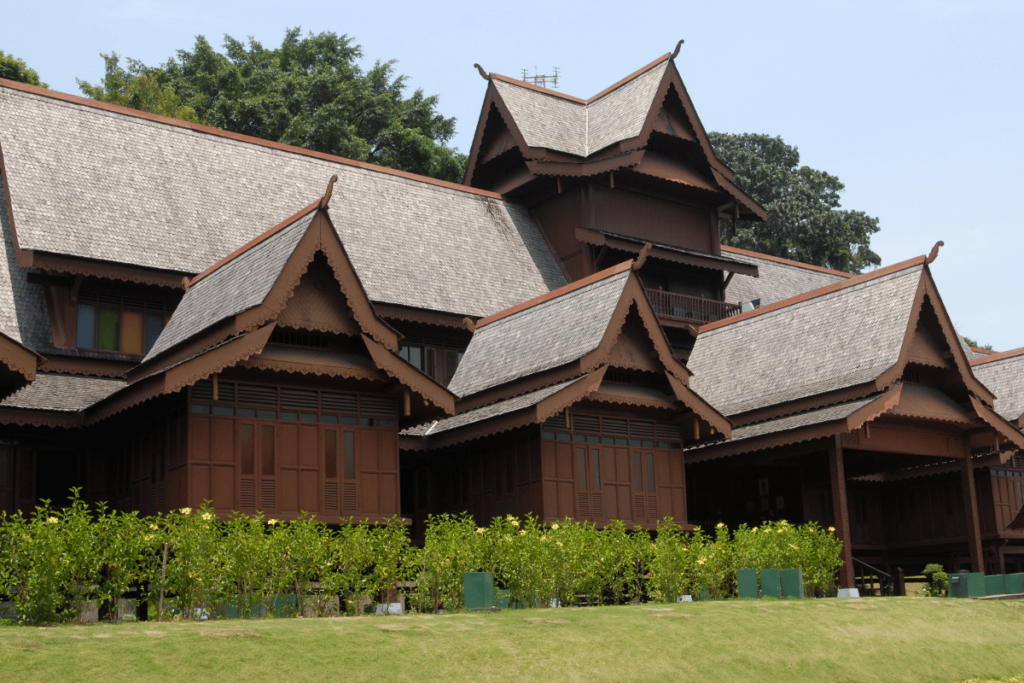 No matter which part of the Peninsular you're from, Melaka will always be a recommended spot for short getaways because of its central location; perfect for couples looking to reconnect in a heritage city filled with food, sights and more.
If you're looking for one of the best short getaways from KL, the nearest option would be Melaka because it's a short 2-hour drive by bus or car from KL.
Melaka is one of the two historic cities along the Straits of Melaka. In this city, you'll explore fascinating architecture, delicious local street food and remnants of war left behind by the Portuguese, British and Dutch – making this the perfect staycation for couples in Malaysia who love exploring culture together.
Top things to do in Melaka:
Explore Historical Sites at Red Square
Hike St. Paul's Hill
Visit Maritime Museum of Malacca
Best food to try in Melaka:
Chicken Rice Ball at Hoe Kee Chicken Rice
Portuguese Egg Tarts at Jonker Street
Chinese Biscuits at Jonker Street
Satay Celup at McQuek's
Nyonya Laksa at Calanthe Art Cafe
6. Langkawi Island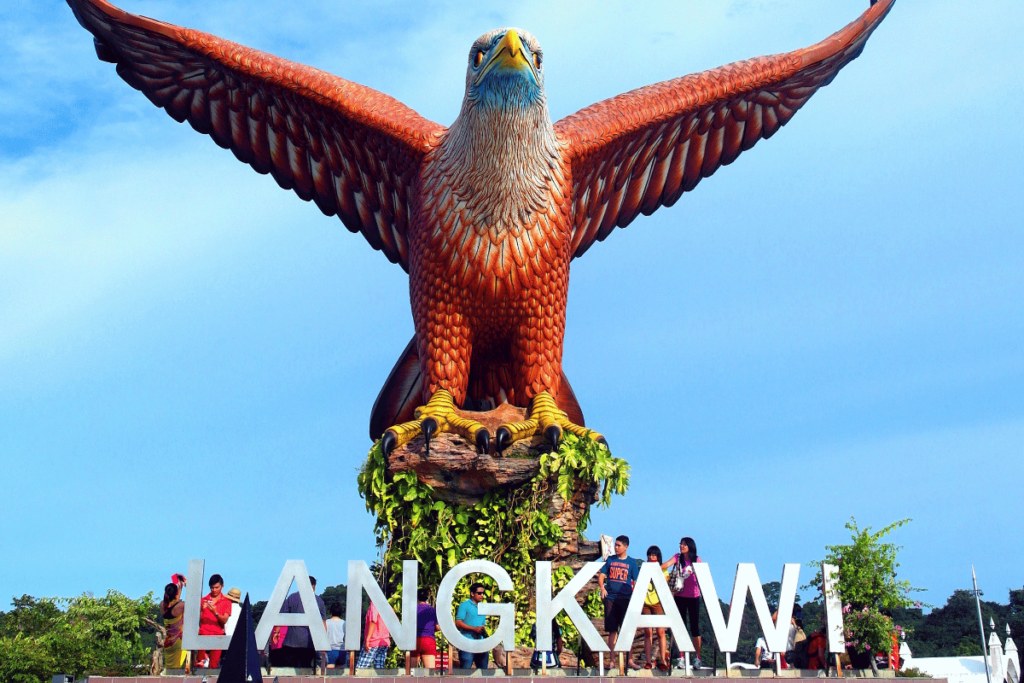 Langkawi is a popular holiday spot whether you're with friends, family, travelling in a group or by yourself . It has one of the best Malaysian nature resorts – The Datai, offering a luxurious stay and a worthy treat-yourself experience.
Besides pretty beaches, there are many sites and sights to explore. From lakes and islands to historical sites, and mighty mountains. The thrilling cable car rides are not to be missed! If you're in Langkawi, you can island hop to neighbouring islands to explore the richness and abundance of nature on your getaway.
Top things to do in Langkawi:
Go for a Langkawi Cable Car ride.
Explore Underwater World Langkawi
Go on a mangrove tour of Kilim Geopark
Try parasailing along Cenang Beach
Visit the 3D art museum
Best food to try in Langkawi:
Wan Tan Mee at San Restaurant
Plant-based mains at Kolma Langkawi
Tom Yam Seafood at Pai Kin CFood Thai Cuisine
Nasi Campur at Kak Yan Nasi Campur
Bento Set at Unkaizen Japanese Restaurant
7. Ipoh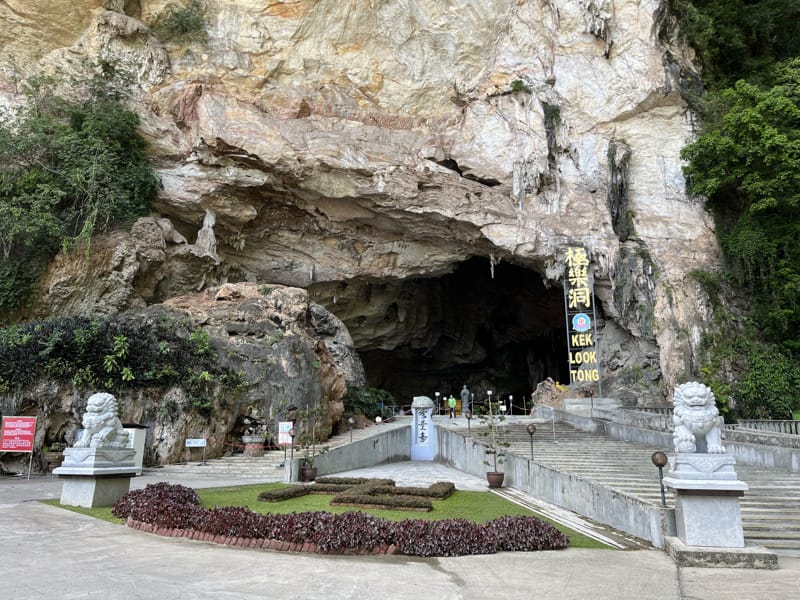 An underrated place for a couple's staycation in Malaysia would be Ipoh. Many assume that there's nothing much to do in this small town, but the truth is, Ipoh is rich with sights and adventure. In fact, Ipoh is the more relaxed version of Georgetown, packed with culture, great food and breathtaking sights.
A must-do thing in Ipoh would be to try out some extreme activities such as rock climbing and caving as Ipoh is blessed with natural caves and limestones. 
Top things to do in Ipoh:
Explore the Lost World of Tambun
Walk along Concubine Lane
Visit Kellie's Castle
Explore street art at Oldtown Ipoh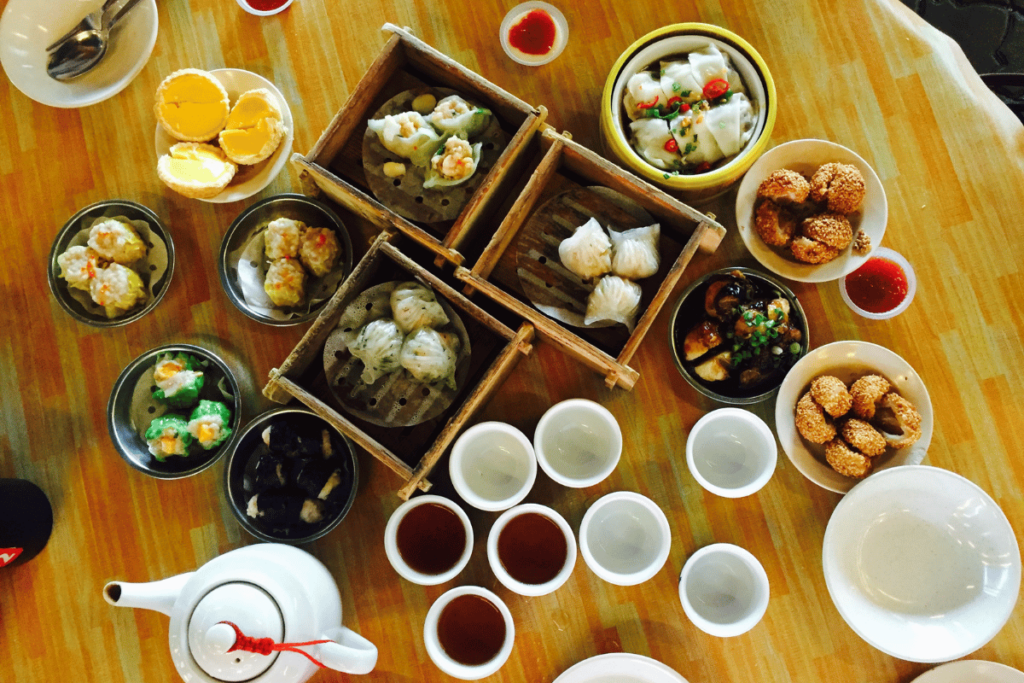 Best food to try in Ipoh:
Dim Sum at Foh San Restaurant
Ipoh White Coffee at Nam Heong White Coffee Shop
Cowan Street Ayam Tauge & Koitiau
Tau Fu Fah at Woong Kee Bean Curd Bercham Ipoh
Hong Kee Mah Chee
8. Kuching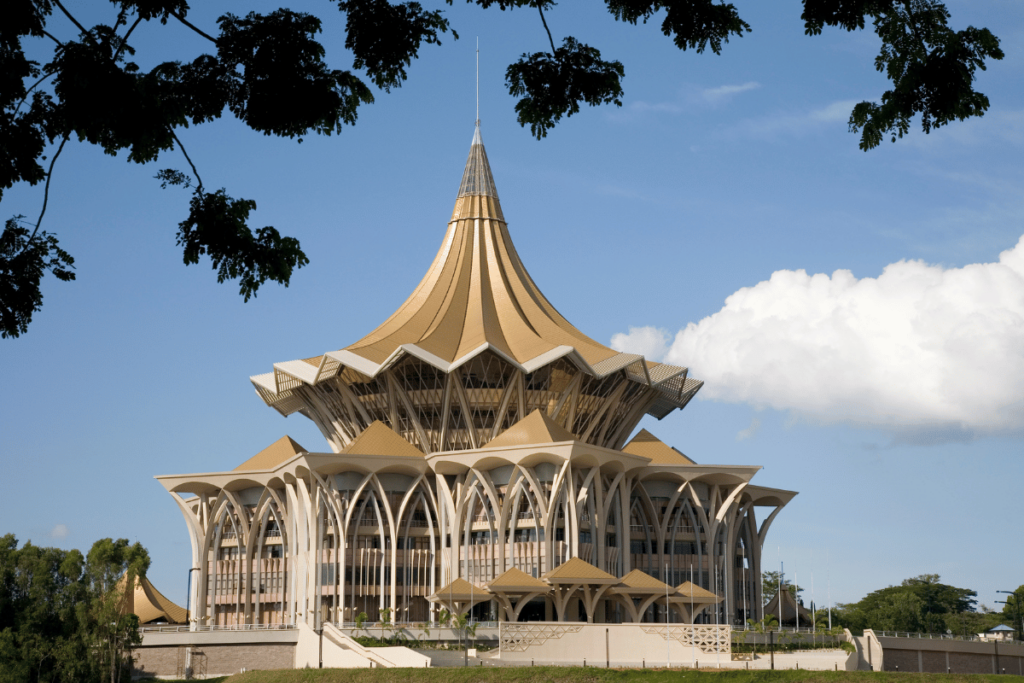 Kuching, Sarawak is known for being the home of a number of indigenous groups such as the Iban and the Dayaks.
If you're looking for a short couple getaway in Malaysia with unique culture and food that you don't find in the peninsular region, add Kuching to your travel bucket list.
Visit this part of Borneo for a chance to visit traditional longhouses, a wide range of museums and elegant colonial buildings.
Top things to do in Kuching:
Explore the Cat Museum
Explore Bako National Park
Stroll along the Kuching Waterfront
Hike Gunung Gading National Park
Best food to try in Kuching:
Sarawak Laksa at Choon Hui Cafe
Kolo Mee at Min Joo Café
Sarawak Kueh Chap at Woon Lam Cafe 1999
Gula Apong Ice Cream at Jalan Chan Chin Ann
Kueh Lapis at Mira Cake House
Plan Your Trip To Have A Stress-Free Vacation
With so many destinations to explore, plan your travels early to avoid any inconveniences.
Here are some must-dos to ensure a pleasant trip:
Book your flight and accommodation early
Have a planned itinerary (unless you like going with the flow!)
Keep valuables with you at all times (passport, plane tickets, cash, etc)
Sign up for TripCare 360 to get compensated for loss or damage to your baggage, travel documents, and personal items (enjoy 25% off TripCare 360 when you apply online)
Don't let travel inconveniences prevent you from having a memorable trip. With Etiqa's TripCare 360, you can travel worry-free and enjoy your holiday.
There you have it, a list of short getaways in Malaysia for couples. With this guide, you know the best places to go, what to do and where to eat the best food in the area. So what are you waiting for? Book that couple's staycation and have a good time!
If you're looking for best nature retreats for a relaxing vacation with your partner, this top 5 nature retreats in Malaysia will be perfect!
---
The information contained in this blog is provided for informational purposes only. It should not be construed as advice on any matter. Etiqa accepts no responsibility for loss which may arise from reliance on information contained in the article. This information is correct as of 13th January 2023.
Sources: