5 Best Nature Resorts in Malaysia for a Relaxing Vacation
If you're looking to escape the hustle and bustle of the city, these are the best nature resorts in Malaysia to help you relax and rejuvenate.
Detach from your everyday reality and reconnect with mother nature through one of these beautiful resorts surrounded by sandy beaches or lush greens.
Read More:
5 Best Nature Resorts in Malaysia for a Relaxing Vacation
Here are 5 best nature retreats in Malaysia ranging from affordable destinations to luxurious vacations.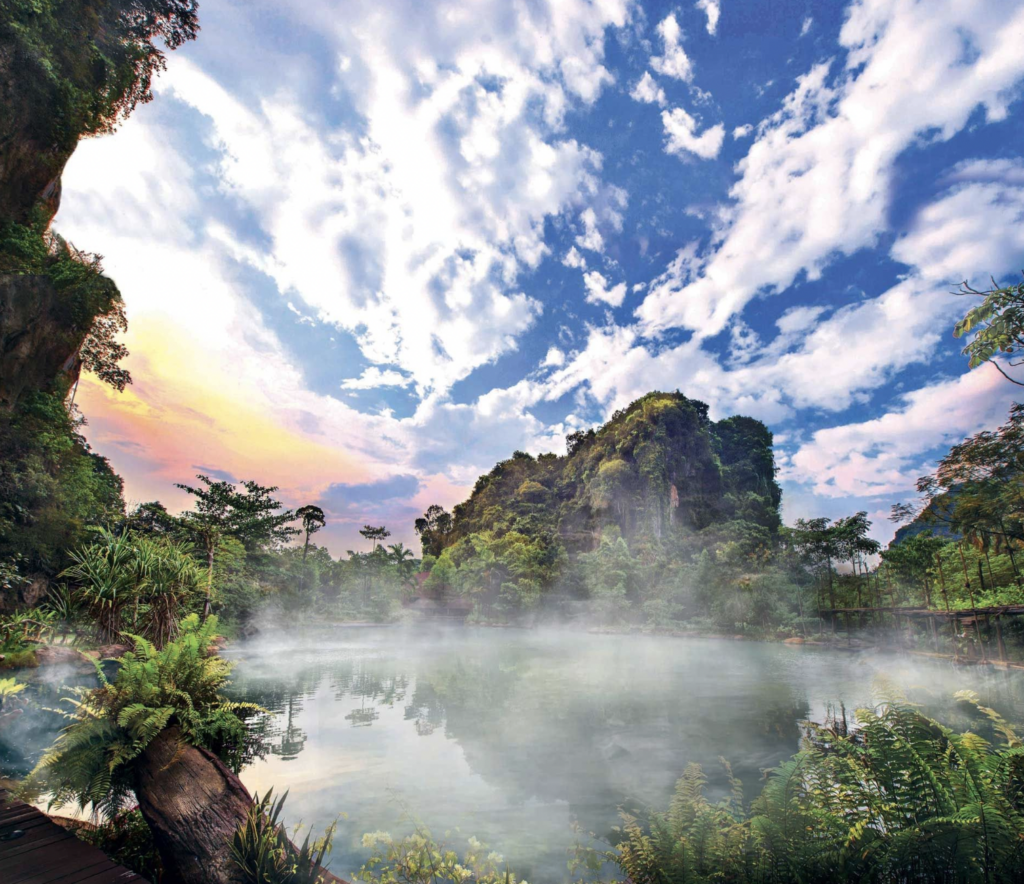 Besides delicious local food and British colonial architecture, Ipoh holds an under-recognized gem – The Banjaran Hot Springs.
Located among fascinating caves and limestones 20 minutes away from the city, The Banjaran Hot Springs is for anyone looking for a peaceful retreat.
This resort is more than just its geothermal hot springs and dipping pools, there's a meditation cave, steam caves, spa and more for holistic wellness.
If you're looking for a nature resort in Perak, this one will not disappoint.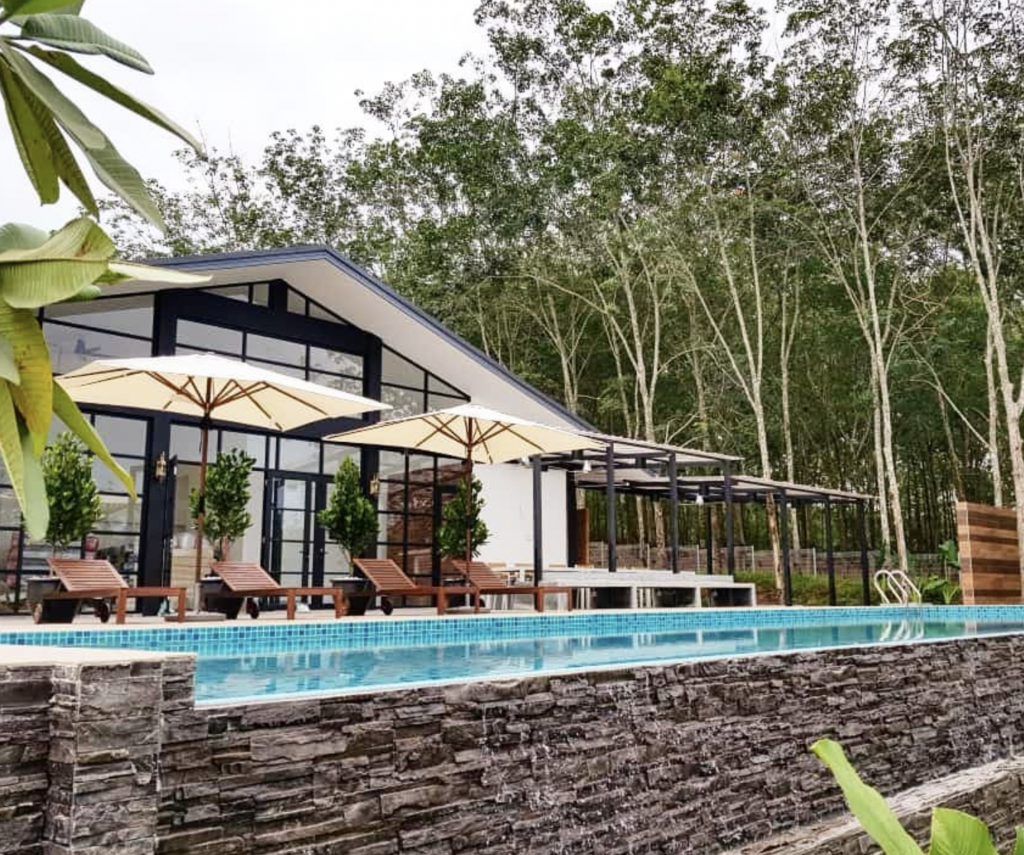 Ever thought of what it would be like to live at a rubber estate?
The Rubber Escape is a small and cozy nature retreat in Melaka and is the perfect nature getaway for those who value privacy and are enthusiastic about Malaysia's rubber plantations.
Besides it being a perfect private retreat, It is also an excellent option for a family vacation, corporate team-building activities and intimate wedding receptions as there are 12 modern and luxurious rooms available to accommodate guests with breakfast.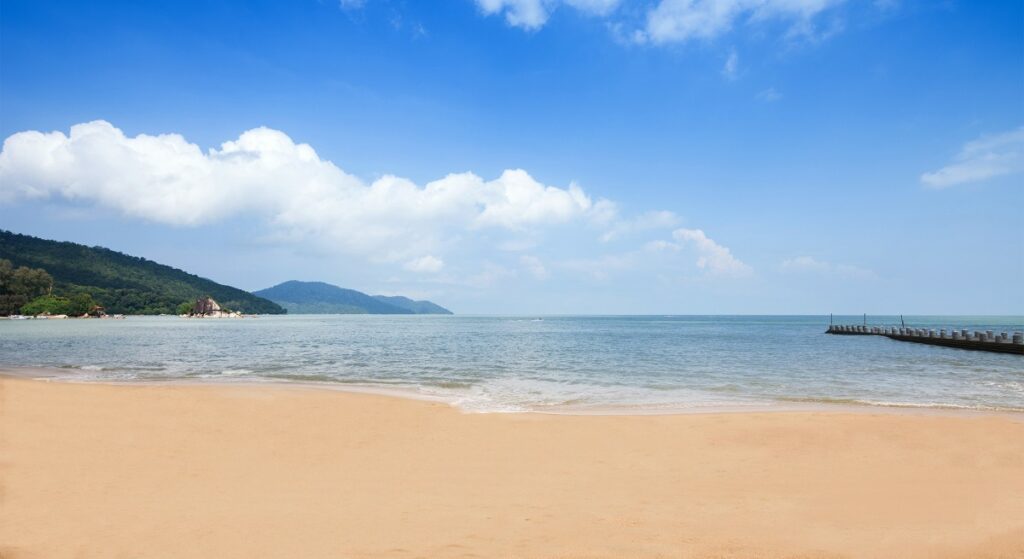 Looking to bury your feet in the sands of Batu Feringghi beach? Bayview Beach Resort is one of the most affordable beach resorts in Penang for beach lovers with a starting rate of RM200/night.
Soak in the sun, enjoy the sea breeze and listen to the waves. Besides enjoying the sandy beach, the resort has a cabana, Jacuzzi, gym, tennis court and more if you prefer spending your time outdoors in different ways.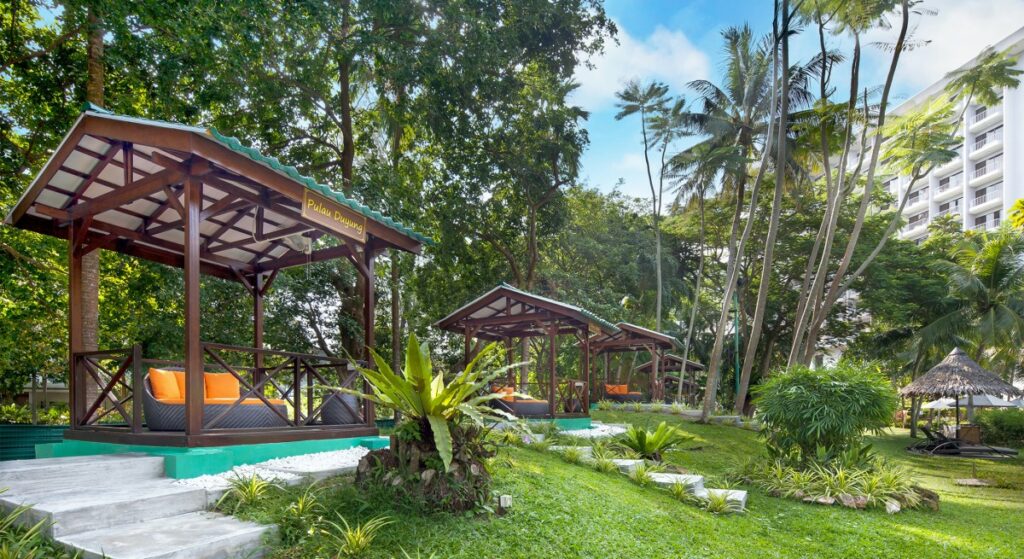 Plus, it is also a kid friendly resort with an indoor kids playland. Take a break and enjoy your retreat with a spouse or friends while your kids are supervised by staff.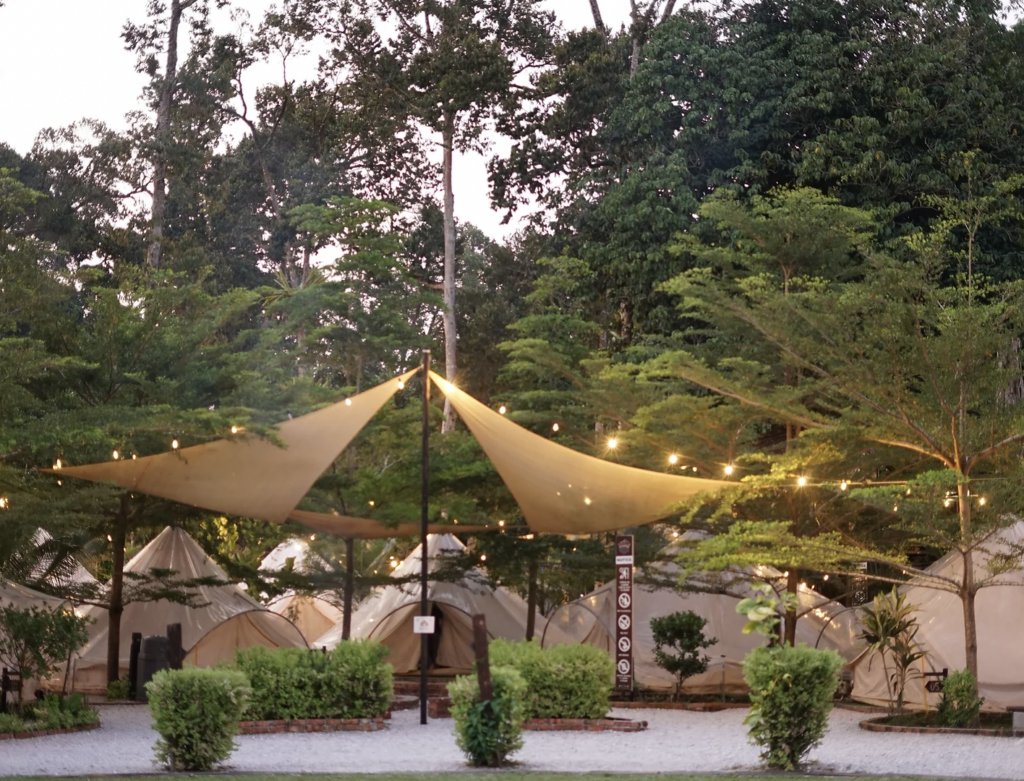 Besides being a place to recharge, Gopeng Glamping Park is a retreat where you can do both – have a peaceful time and also go on an adventure.
Gopeng Glamping Park is surrounded by hills, tropical forests, rivers and caves. It has tents for rent that are super budget-friendly! RM178 per night for two people. They also offer weekend packages that will not hurt your pocket.
Plus, this glamping site has one of the most affordable extreme sports activities. Some of them include, white water rafting, sunset hiking, and cave exploration ranging from RM50-RM100/per person.
5. The Sticks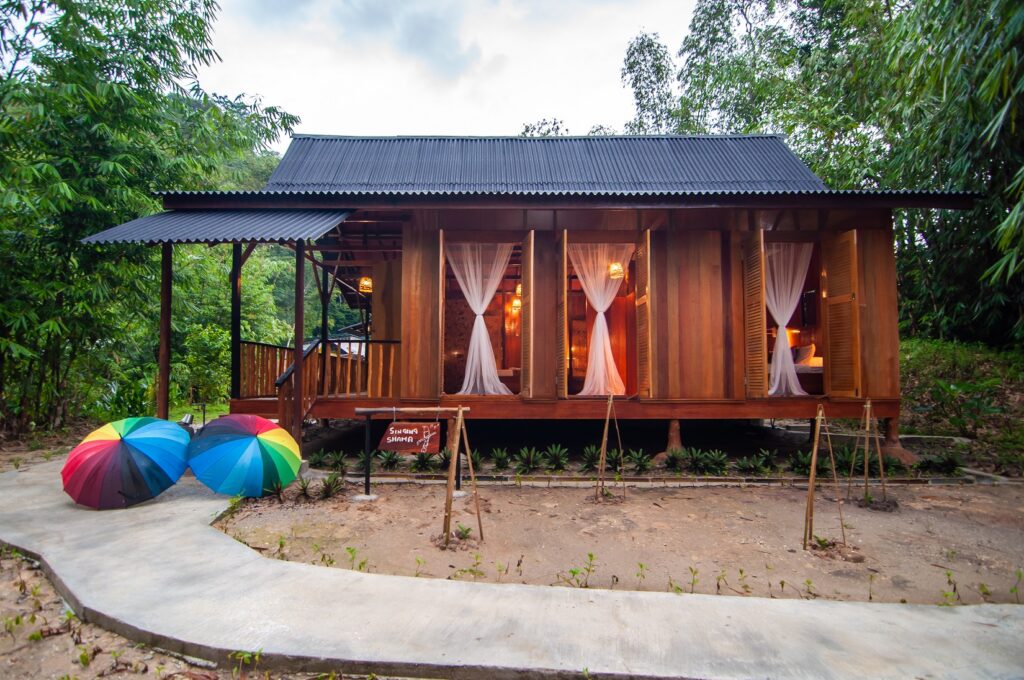 If you're looking for a nature retreat in Selangor, The Sticks is your closest retreat from the city of Kuala Lumpur as it is only an hour away. This unique eco-resort is tucked away in the rainforests of Kuala Kubu Bharu in Hulu Selangor district.
The Sticks is a glamping retreat with 12 unique houses furnished with cozy beds. To get the full glamping experience, be sure to stay at one of their "tendoks" (tent and pondok hybrid shelter).
Enjoy swaying in hammocks, star gazing, relaxing by the riverside or dining on wholesome home-cooked meals inspired by Malaysian dishes and flavours.
Tips on Planning A Trip To A Nature Resort in Malaysia
Here are some DOs and DON'Ts when visiting a nature resort in Malaysia:
1. Do Pack Light
When going on a nature retreat, pack as light as possible. This is because you might have to journey through forests, streams, hills and muddy paths.
You might also take part in extreme sports activities which might require you to leave your belongings behind. As you wouldn't want to misplace or lose your valuable items, it is best not to bring them along.
2. Don't Litter or Pollute the Environment
Protect our environment and natural amenities by not throwing your trash at assigned bins or places.
While travelling, it is encouraged for us to be responsible towards the environment as our actions have consequences towards our home planet.
3. Do Sign Up for Travel Insurance
Worried about your personal belongings getting damaged or going missing while you're on a nature retreat?
A retreat is supposed to be relaxing, not stressful! Get travel insurance to protect personal items and travel documents so you can enjoy your retreat worry-free.
4. Don't Interact with Wild Species
Avoid touching flora and fauna you're not familiar with. It is best to not feed or encourage interaction with wild species in any possible way.
5. Do Follow Your Tour Guide's Instructions
For an accident-free retreat, be sure to always listen to your tour guide. You want to avoid injuries or getting lost in an unfamiliar place.
There you have it, the 5 best nature resorts in Malaysia to visit for your next retreat and some tips to help you get the most out of your trip!
---
The information contained in this blog is provided for informational purposes only. It should not be construed as advice on any matter. Etiqa accepts no responsibility for loss which may arise from reliance on information contained in the article. This information is correct as of 18th January 2023.
Sources: