Common Travel Problems and How to Overcome Them
Travelling is almost always fun and exciting. But let's be real – it doesn't always go as planned. Flights get delayed, luggage gets lost, and sometimes, you just get sick. These are just some of the many travel problems that can spoil your vacation, and hurt your wallet.
But as with most things in life, with a little bit of planning and preparation, you can ensure ease in handling most travel problems without breaking the bank.
What Are Some Common Travel Problems?
Here are some common travel problems to be aware of and how to overcome them.
Flight Delays and Cancellations
Imagine you're finally on your way to your dream vacation that you've been planning for months. You're pumped, until you hear the dreaded news: your flight has been delayed for several hours or even cancelled altogether. It's every traveller's nightmare, especially when you have activities and accommodation all booked.
If flight delays or cancellations happen to you, there are a few things you should do:
Contact your airline. First, contact your airline to get more information about your flight delay or cancellation. Depending on the nature of the case, you may be eligible for compensation, such as:

Meals, phone calls, and internet usage
Hotel accommodation and transportation
A full refund or alternative flight (in case of flight cancellation)
Note that the airline will not compensate you for delays or cancellations due to reasons beyond its control, such as security risks and extreme weather.
Contact your travel takaful operator. If you have travel takaful (or travel insurance), it may compensate you for your flight delay or cancellation. Contact your takaful operator as soon as possible with documentation supporting your claim, such as your boarding pass or confirmation email from your airline.
Etiqa TripCare 360 Takaful automatically compensates you for flight delays of 2 hours or more. You'll receive RM100 for the first 2 hours of delay, regardless of the plan you choose. If you sign up for the Platinum family plan, you can receive up to a total of RM12,500.
You would also be eligible for compensation if your international flight gets cancelled. With the Platinum family plan, you'll receive up to RM125,000, which could cover the entire cost of your family trip.
Pro-tip: Download your airline's app to check your flight status in real time. This can help you make informed decisions if your flight is delayed or cancelled.
Delayed, Damaged, or Lost Luggage
Delayed, damaged, or lost luggage can be another major travel problem. If your luggage is lost, there's a slight chance you may never see it again. This means you'll need to fork out money for new clothes and other essentials, on top of a new luggage.
If your luggage doesn't arrive on the same flight as you, or if it gets lost or damaged during the flight, here's what you can do:
Check with your airline's luggage office. If your luggage is not on the designated pick-up carousel, approach the airline's luggage office to check its status.
If they find your luggage but it will take hours to arrive, fill out their delayed luggage form.
What if your luggage is damaged or lost? Check your airline's claims and compensation policy, and fill out their delayed or lost luggage form. Just note that you will not be compensated for normal wear and tear on your luggage, such as scratches and minor cuts.
Submit a claim to your takaful operator. Do you know that your travel takaful can cover your damaged or lost luggage? With the Platinum TripCare 360 Takaful, you can claim up to RM1,000 for your luggage. But that's not all! The plan also covers a range of other belongings that are lost, stolen, or damaged while you're travelling. For instance, you can claim up to RM2,000 for a stolen laptop, tablet, or smartphone.
Pro-tip: Take pictures of your luggage and its contents. If your luggage is lost, your airline will ask you a few questions, including the brand, colour, size, and contents of your luggage. Having pictures will make it easier for you to make your claim.
Lost Passports or Visas
Have you ever checked your passport multiple times in a single hour, only to check it again in the next? Generally, you do your best to take every possible measure to protect your travel documents, especially your passport and visa when travelling abroad. 
Losing them is a major travel problem as you may be denied entry into the country you're visiting, and you may not be able to fly home either.
If you find yourself in this situation, what can you do about it?
Report the loss to the local police. Head to the nearest local police station as soon as possible and file a report about your lost passport or visa. You'll need to get a police report in order to replace the lost document.
Contact your embassy or consulate. Your embassy or consulate can assist you in getting a new passport, visa, or emergency travel document.
Contact your travel takaful operator. If you have travel takaful, reach out to your takaful operator for assistance. If you get the Platinum TripCare 360 Takaful, you'll receive up to RM1,500 in reimbursements for lost or stolen travel documents. 
Pro-tip: Make a digital copy of your passport and visa, and password-protect them in a secure cloud storage service, like Dropbox or iCloud. This way, if you lose your original documents, you'll still have a copy of them.
Medical Emergencies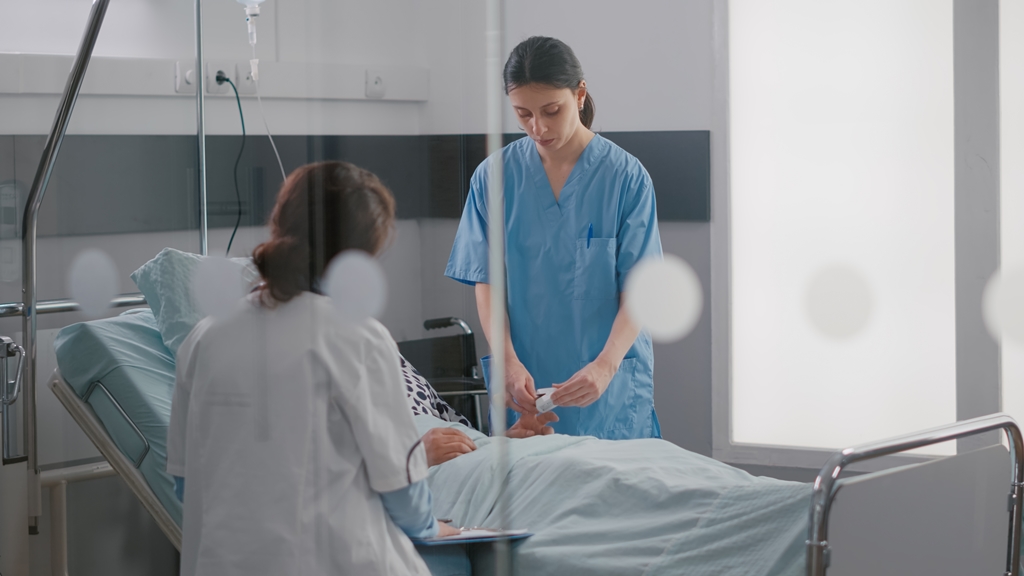 Medical emergencies can happen anywhere, at any time. Food poisoning, heatstroke, and a broken ankle are some examples of the many medical emergencies that can happen while travelling.
If you're seriously ill or injured, immediately seek medical attention. As a tourist, hospital admissions can be costly but your health comes first. With TripCare 360 Takaful, you will not have to worry about paying upfront costs for your hospitalisation as it offers cashless hospital admission. You would be able to focus on treatments and recovery while Etiqa takes care of the bills. 
In case of an unfortunate event, call the 24/7 hotline at +603-2785-6565 to get your Guarantee Letter (GL) and get admitted to the hospital without payment.
Other benefits that you may receive include daily hospital allowance, reimbursement for alternative treatments such as physiotherapy and chiropractic, and reimbursement for follow-up treatments when you return to Malaysia. If hospitalisation is not needed, you can still claim for your outpatient medical expenses of up to RM3,000 per accident.
Pro-tip: Keep all of your medical records, such as doctor's notes, prescriptions, and receipts. You'll need to submit these documents to your travel takaful operator for reimbursement.
Travel problems are sometimes inevitable, but they don't have to ruin your vacation. Etiqa TripCare 360 Takaful can help you enjoy your trip worry-free, with coverage for a wide range of unexpected events.
Ready to have a fun vacation? Take TripCare 360 Takaful with you and set off on a great trip! 
---
The information contained in this blog is provided for informational purposes only. It should not be construed as advice on any matter. Etiqa accepts no responsibility for loss which may arise from reliance on information contained in the article. This information is correct as of 12th September 2023.
Sources: Malaysian Aviation Commission (MAVCOM) (1, 2) & CNN Travel