8 Tips for First-Time Car Buyers in Malaysia
Looking to purchase your first 4-wheel ride? Congratulations! Getting your first car is a huge milestone and we have some must-know tips for first-time car buyers in Malaysia.
Whether you're planning to buy it with your own savings or received your car as a gift, being a car owner is a commitment and can be life-changing for some.
Read More:
8 Tips for First-Time Car Buyers in Malaysia
Here are 8 must-know first-time car buyer tips in Malaysia.
1. Know Your Why When Purchasing A Car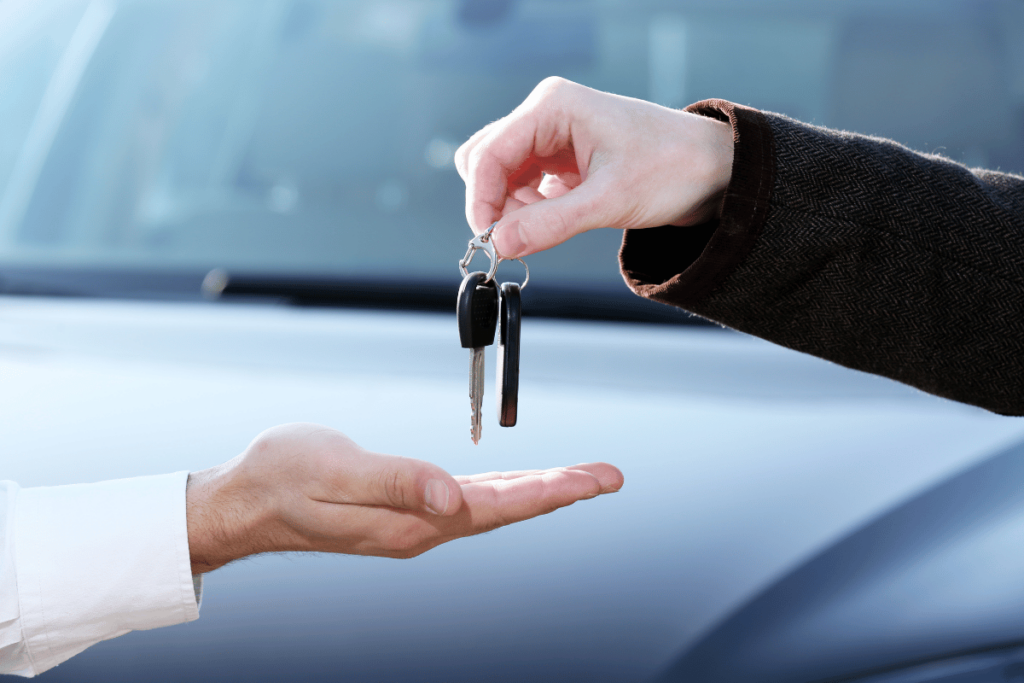 The first thing to do as a first-time car owner is to understand why you want to buy a car. Knowing your "why" gives you clarity on your reasoning of purchasing a car.
While many may argue that a car is a liability, not an asset – it can still be of great use if you want to save time commuting.
Plus having a car may allow you to take on monetary-generating activities like starting up your own business or going to work.
Here are a few useful questions to ask yourself before deciding to buy a car:
Why do I need a car?
What features of a car are important to me? (built-in GPS, seating capacity, speed, safety features, etc.)
What is your financial situation like at the moment? (monthly budget, credit score, etc)
Can I afford the additional expenditure? (consider your cost for petrol, insurance, car maintenance, etc).
2. Plan A Budget For Your Purchase
Like most first-time car owners, you're most likely considering taking a loan to purchase your new car. When considering taking a loan, know that the larger your down payment, the lower your monthly instalment.
If you do not want to feel the pinch of paying a heavy car instalment every month, review your finances to see if you have room for a larger deposit.
Another rule of thumb to take note of is the 20/7/20 rule when budgeting for a car loan which means pay a deposit of 20%, take a 7-year loan tenure and make sure your monthly instalment is no more than 20% of your monthly salary.
3. Be Sure to Test-Drive the Car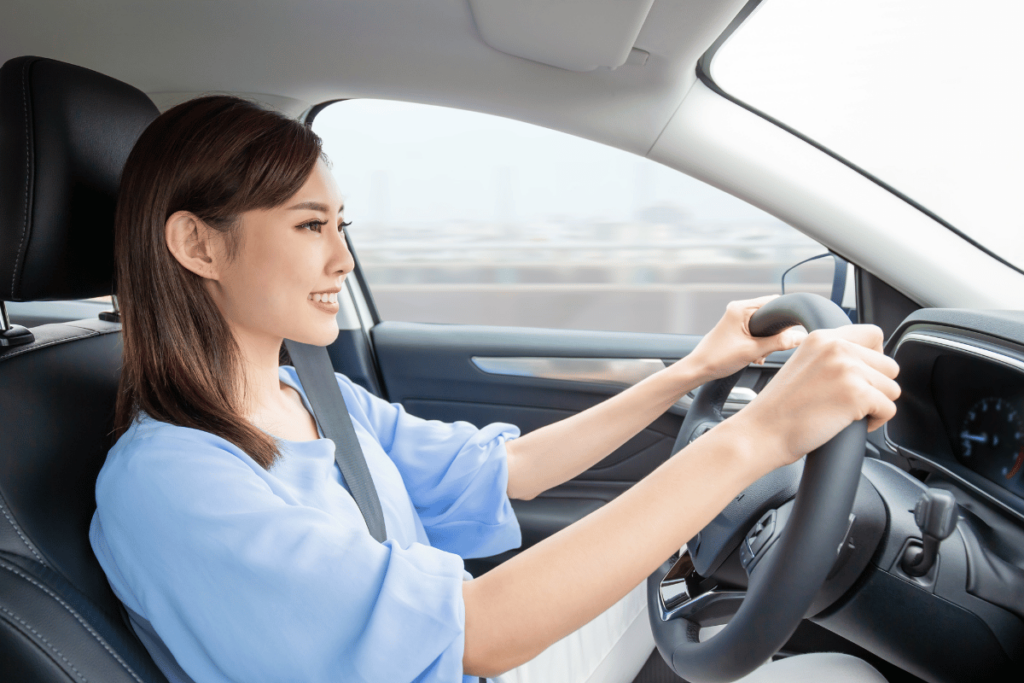 Test-driving a car is essential because just like people, cars come in different shapes and sizes and it is important to find the right one for you.
Ask yourself these questions when test-driving a car:
Are you comfortable with the functionalities of the car? (steering wheel, brakes, etc) car breaks?
Do the features such as the windows, mirrors, key fobs and other mechanical parts work efficiently?
Are you able to manage the size of the car?
Is the drive smooth and stable?
Are there any odd noises or rattles when turning or making a U-turn?
Does the transmission change smoothly when shifting gears?
Is the car comfortable for both slow and fast drives?
Prioritise your comfort and safety when buying a car so that you feel confident on the road.
4. Get Your Car Insured
Besides being a legal requirement in Malaysia, car insurance is one of the most important aspects of driving; it's more than just another law to oblige.
The cost of bearing damage to the car, yourself and the third-party involved in an accident is going to be burdensome for most first-time car owners.
Etiqa Motor Insurance offers protection on third-party bodily injuries and car damage. Plus you won't have to wait around for help. Etiqa has a dedicated 24/7 hotline to assist you with free towing up to 200KM.
Besides car insurance being a safety net for most first-time drivers, it also brings you peace on the road knowing that your car is protected.
5. Know The Procedure To Buy A Car
Once you've found the car that meets your needs and have test-driven it, you can confidently proceed to make a purchase.
The procedure to buy a car in Malaysia mainly consists of three steps – find your desired car, prepare required documents for your car dealer and apply for car insurance.
Buying a car for the first time in Malaysia requires you to have the following documents:
NRIC
Valid driving licence (you cannot buy a car without a licence)
The latest three months' payslips
The latest three months' bank statements reflecting your credit>
Income tax / Employees Provident Fund (EPF) statement

The salesman will assist you in processing these documents and having your car delivered.
6. Educate Yourself on Maintenance Requirements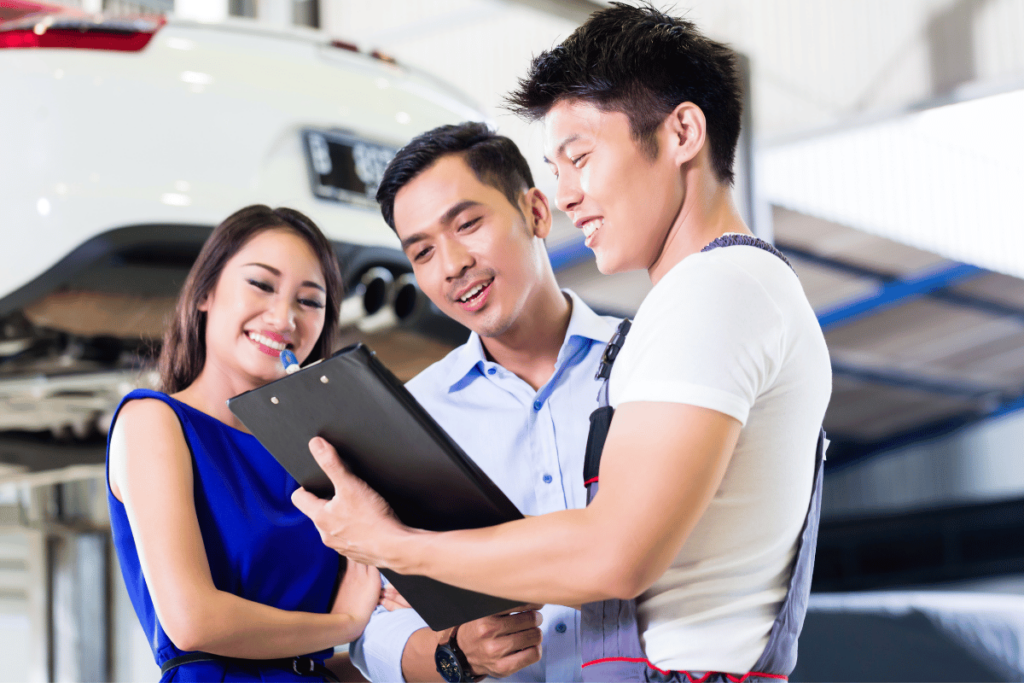 Car maintenance is vital to ensure your ride is in good shape before hitting the road. It is advisable to service your car according to the schedule recommended by the manufacturer or trusted mechanic
Here are a few things you can do on your own to ensure your car is well-maintained:
Check the engine oil levels
Check the functionality of your brakes
Inspect the tyre conditions and look for signs of balding
Listen for sounds from the engine and breaks when driving
Pay attention to sudden jerks or movements
In addition to the items mentioned above, always ask your mechanic to do a full-car checkup when you visit the workshop.
7. Understand Road Accidents and Emergencies
Besides educating yourself on car maintenance, educating yourself on road emergencies is vital for vehicle owners in Malaysia.
There is great risk with owning a car and it is your duty as a driver to be well-equipped with road accident knowledge.
Here are some road accident tips to bare in mind:
Assess all parties involved quickly and treat anyone with life-threatening injuries first.
Be alert for physical dangers such as traffic and the car itself, and move away from the vehicle.
Have an emergency kit/first-aid kit in your car at all times.
Keep a stash of tools and know how to use them.
Have Etiqa's 24/7 emergency road assistance on speed dial.
8. Know Your Driving Limit
Whether you're a newbie on the road or an experienced driver, know your limits when it comes to driving and never put the passengers and yourself at risk.
For example, if you're not comfortable travelling interstates which requires you to drive for a long period of time and sometimes during early morning or late at night, it is best to not take the risk.
Give yourself time to get adjusted to the new car before and always adhere to the road laws. To have a hassle-free first-car driving experience, get your car insured and hit the roads worry-free.
There you have it, 8 helpful tips for first-time car buyers in Malaysia. Buying your first car is an exciting experience. For many of us, it is a milestone to be proud of. However, owning a car is a major responsibility. It is best to equip yourself with automobile and road knowledge to ensure your safety on the road.
---
The information contained in this blog is provided for informational purposes only. It should not be construed as advice on any matter. Etiqa accepts no responsibility for loss which may arise from reliance on information contained in the article. This information is correct as of 11th January 2023.
Sources: